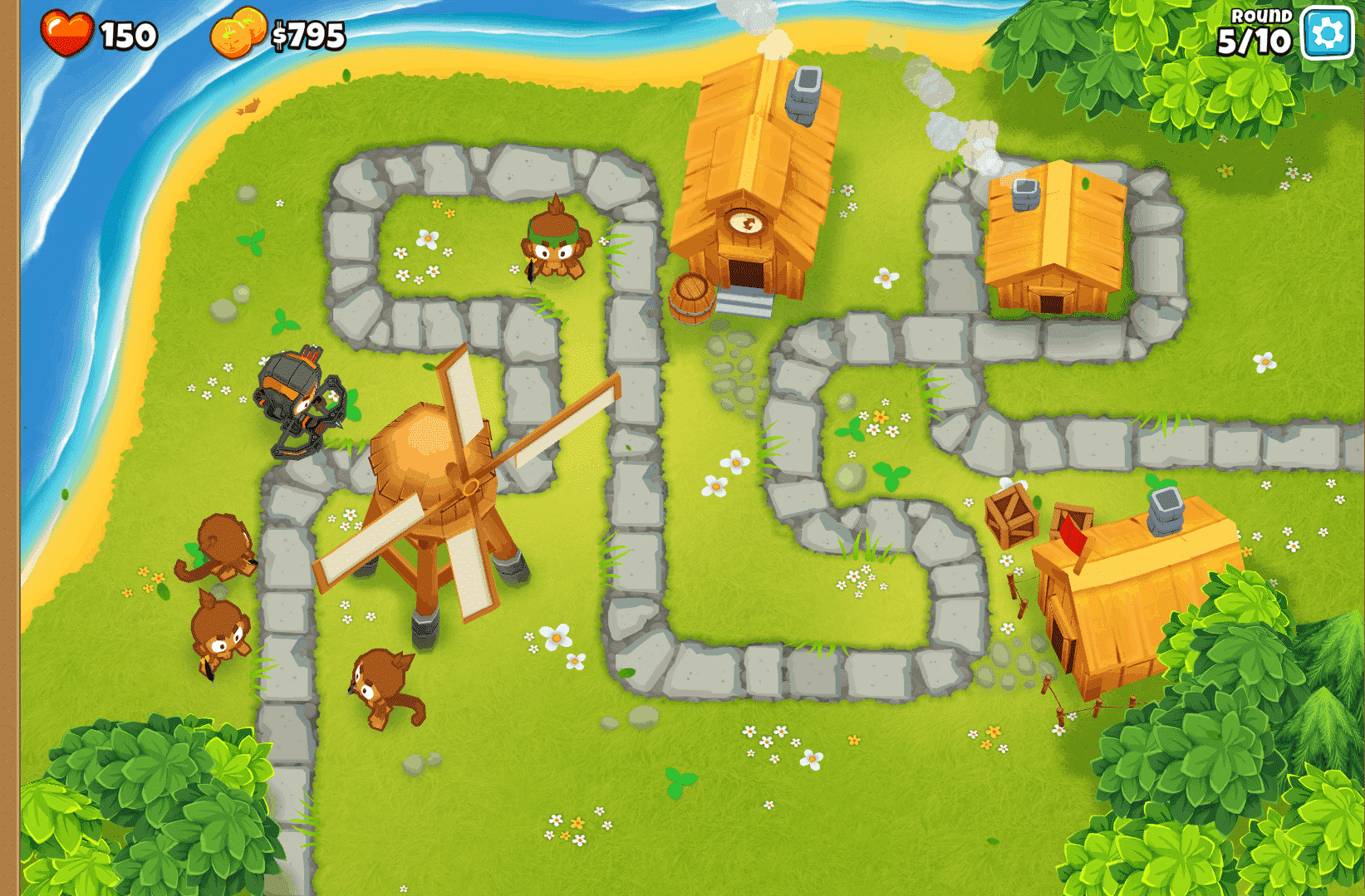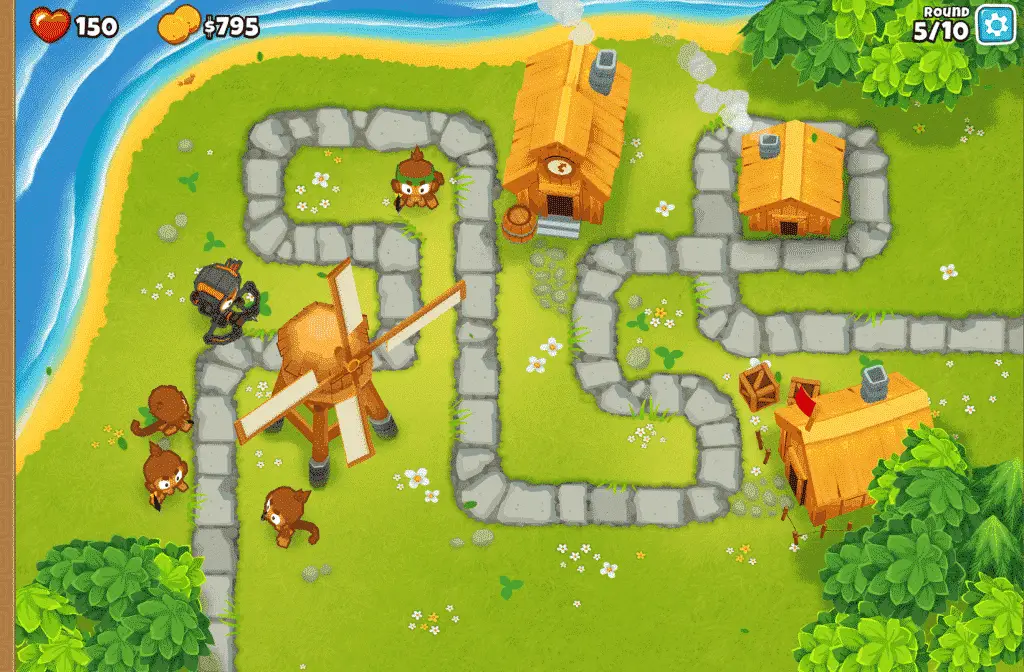 Bloons Tower Defence 6 is the sixth installment of the Bloons Series apart from the many spin-offs such as Bloons Monkey City, Bloons Monkey City Mobile, and the famous Bloons TD Battles. The Bloons games are a series of tower defense games developed by NinjaKiwi where you are required to place various monkeys to defend upon a wave of bloons. The only way of progressing through each round is by destroying all the bloons. As you progress through the rounds the color of the bloons change, this signifies either the number of times you must hit it to break it or if they must be destroyed by a certain tower. The difficulty of the bloons majorly depends on the round you are on.
Towers
Once the rounds become more difficult it is essential to place new towers down to help you destroy bloons. Though not all towers provide by popping bloons, some such as Banana Farms provide you with cash that, in turn, will help you buy more towers or a Monkey Village which power-ups all towers in its radius. Each tower has a set price that it can be bought at, a rule of thumb is the more expensive a tower is, the better it is. For example, let's take the Super Monkey which is the most expensive tower at $3500 which can be upgraded to a Sun God, compared to the measly Dart Monkey which costs $300 and can upgrade to a Juggernaut.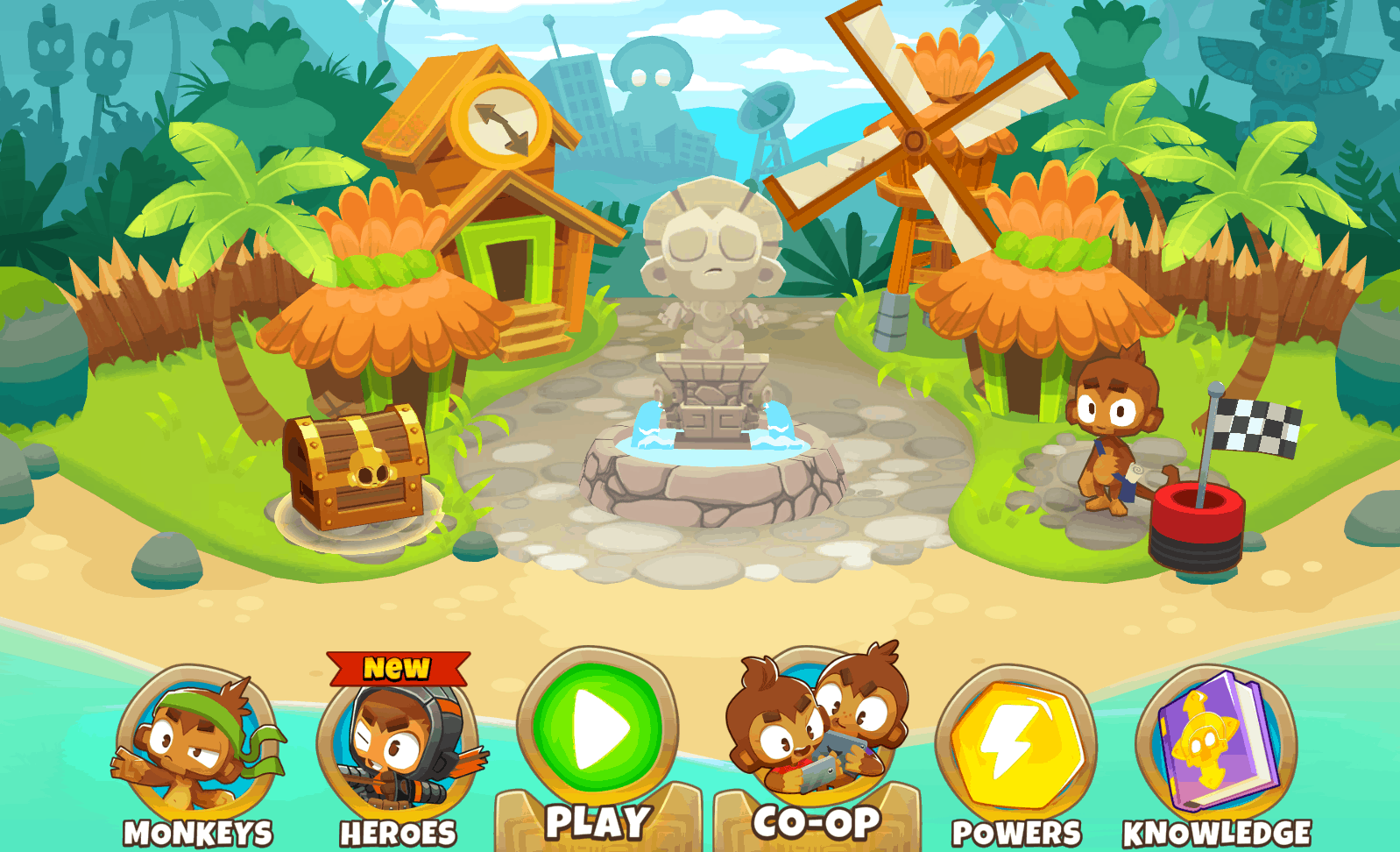 Bloons
Level 40 is the real first challenge in Bloons because this is when the M.O.A.B gets released. This blue beast the smallest of 5 powerful airships that break down into many bloons once popped. The others that are included in Btd6 are: B.F.B, Z.O.M.G, D.D.T, and the hardest of them all, the B.A.D. Bloons Tower Defence 6 includes a wide range of maps that heavily contribute to the difficulty. Once you complete a map you unlock more playable maps. The maps are categorized into difficulty, this provides an easy way to choose what level you think your at. Bloons seems to always reward you in one way or another, whether it is just completing 1 difficult round, reaching level 100, or completing a hard challenge you always feel accomplished.
Upgrade
Bloons Tower Defence 6 is the first of the bloons game to add a third upgrade path for each character. When playing the game you can only choose 2 upgrade paths for each character, so adding a third upgrade path adds an element of tough decision making into the game. This element of the game shows how players that plans will be successful.
Ninja or Apprentice
When reading any Bloons forum you will find discussions on which tower is better Ninja or Apprentice. These are 2 towers incorporated within the game and both are in the higher tier of towers. The ninja can throw up to 8 shurikens at a time while the apprentice can shoot out deadly lightning. This is a decision you must make yourself.
Types of Bloons
Bloons Tower Defence has certain specialized bloons that can only be popped if a tower has a special ability unlocked. Take Camo, for example, These are bloons that can only be popped by upgrading certain towers such as ninjas, apprentice, or snipers. Or Lead, which can only be popped when you upgrade tack shooters, cannons, or apprentices. different bloon types may seem complex at the start but players get the hang of it in no time.
Overall Bloons Tower Defence battles may even be a nostalgic game for some because the first game came out in 2000. The graphics in this game are OK, The gameplay is exhilarating though it is slow at the start, the music is buzzy but repetitive and luckily you can disable it.
How to DO and COUNTER a REGEN RAINBOW RUSH in Bloons TD Battles