This page contains information on how to install Cookie Run Kingdom hacks on iOS, Android, and BlueStacks.
You can use the mod APK (located below) to obtain unlimited resources, whether you're trying to get gems or money.
Cookie Run: Kingdom Hack Download
There are two methods to download Cookie Run: Kingdom hacks. Which one you choose will depend on the platform you're playing on:
Cookie Run: Kingdom Hack (iOS / iPhone ONLY)
Thanks to Zahir from iOSGods for developing the APK.
Downloading Modded APKs is more difficult on iOS than it is on Android. If you're planning on downloading any APKs now or in the future, you will need to jailbreak your device. The process isn't too complicated; however, it might take an hour or so. If you're willing to spend the time to jailbreak your apple device, you can find a walkthrough video by CNET here.
Besides a jailbroken apple device, you will also need:
Cydia Substrate or Substitute
A File Manager App
PreferenceLoader
Now that you are ready click here to download the Cookie Run: Kingdom Hacked APK. Once you have downloaded the file, follow these steps to finish the installation process:
Firstly, open Cydia (if you don't have Cydia, click here), and download Filza File Manager.
While Cydia's open, install Preference Loader.
Next, download the .deb file by clicking here. Once you've clicked the link, click download. You'll get taken to a new page. Here, click Open in Filza. If this doesn't appear, click More… , then tap Copy to Filza.
Open Filza File Manager on your mobile device.
In Filza, go to where the .deb file was saved. Then open it.
Click Install in the top right corner (refer to the images below for more detail).
Press Respring in the top right corner.
Click Yes.
Enter your password (if you have one).
To use the hacks, all you have to do is open the game.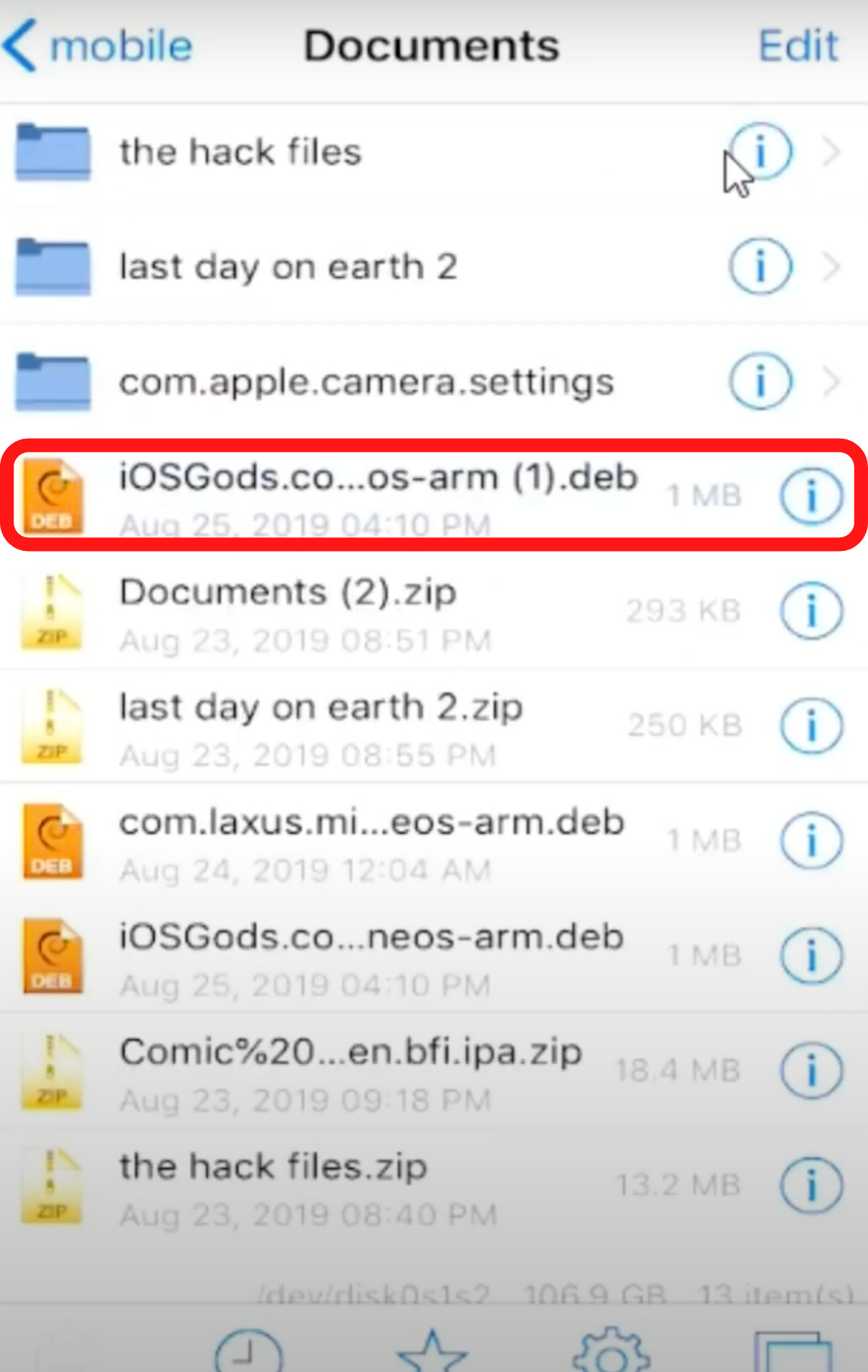 Cookie Run: Kingdom Mod Menu Features
Now that you know how to install the Cookie Run Kingdom hacked APK, many new features will become available. Namely, your cookies will get the following:
More Damage
Infinite Health
No Skill Cooldown
Moreover, there is an option to win automatically in Arena Mode. This way, you can grind out the leaderboard despite having a low-levelled team. In the future, there has been discussion that the developers might add unlimited toppings pieces too!
Here is a short clip that displays what the hacks look like…
Cookie Run: Kingdom Hack (Android ONLY)
Android users have a lot more flexibility when it comes to Cookie Run: Kingdom hacks. This is because the operating system allows for files to be downloaded from the internet in a way iOS doesn't. Click here to download Cookie Run: Kingdom+, which is a modded APK of the base game.
Follow these steps to install the APK:
Download Cookie Run: Kingdom MOD APK
Once downloaded, open the installer
Follow these installation procedures
At the end, let the APK install completely
Open the app
By using the mod, you will unlock the following:
Unlimited Money
Unlocked All Premium Feature
Unlimited Crystals
Unlocked All Levels
Cookie Run: Kingdom Hack (BlueStacks)
Unfortunately, no one has yet made a hacked version of Cookie Run: Kingdom for BlueStacks. However, they have made many modded APKs for iOS and Android. We explain the installation process for both of those devices above. Although there has been speculation that Cheat Engine could work; although, no one has recorded testing it. 
Final Words
This guide details exactly how to install and use Cookie Run: Kingdom hacks. Although there are many sketchy websites out there, we aimed to provide you with a straightforward explanation concerning the download process, whether you're playing on iOS or Android.