Are you a fan of Merge Dragons? If you are and you have been following our blog, you know that we have been posting tips about challenges. Today we have another one for you. We will give you a walkthrough on how to beat Challenge 28 in Merge Dragons.
Challenge 28, also known as Level 197, costs 1 Chalice. The goal is to create a Gaia Statue, and the goal stars are to create 20 Sprouts, create two Glowing Life Flowers and heal the whole land. The potential rewards are a Magic Shroom Stalk, a Golem Egg, and a Drake's Ridge.
NEXT: How to Beat Challenge 29 on Merge Dragons
Challenge 28 Walkthrough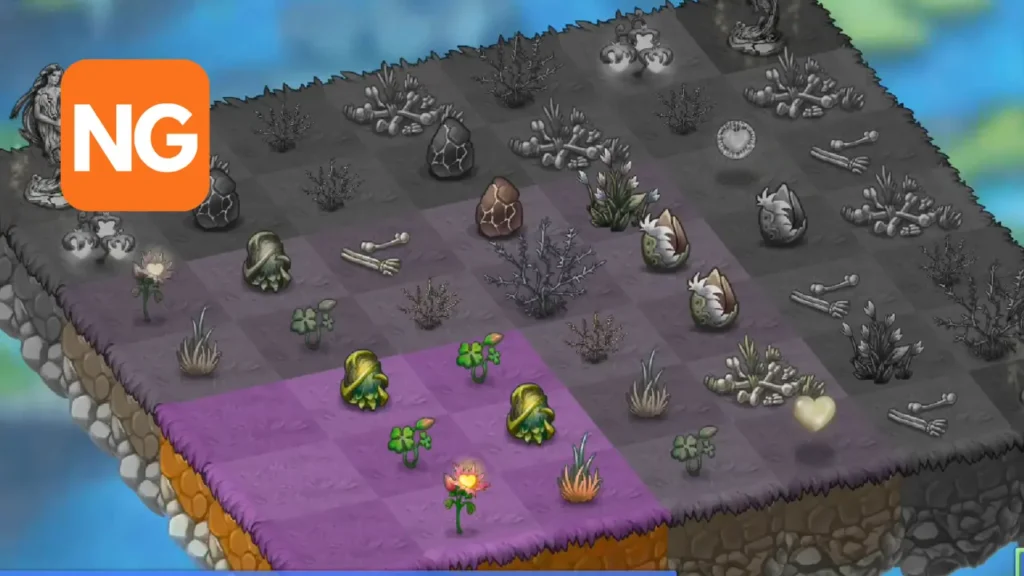 Begin by merging the available Life Flower Sprouts and the one on the Dead Land to the left-hand side above a Gargoyle Dragon Egg. Then continue by merging the Gargoyle eggs. Create a Blue Life Flower by merging the three Life Flowers. Then farm Life essences and merge them once.
Now, release the essences until you've cleared the following:
Life Flower
Blue Life Flower
Crimson Egg
Bones
Keep going by merging the Crimson Eggs and Life Flowers. Quickly farm the essence from your two Blue Life Flowers, merge them twice, and then release them. Work your way toward the Roc Eggs and the other Blue Life Flower. Merge your Roc Eggs.
Keep farming the Life Essences with your dragons until two of the Gaia Statues and one space beside the third have been cleared. The statue in the corner on the upper lefthand side needs just ten healing power, and the others need 50 each. Merge three Gaia Statues and complete this level.
You must take these steps to beat this challenge in Merge Dragons. Thank you for coming to Neural Gamer and reading our blogs. We welcome comments and questions on our blogs. We are always happy to read the feedback from our readers and take it to heart.