Homescapes
How to Beat Level 80 on Homescapes Tutorial (Tips and Tricks)
One of the most challenging homescapes level to beat is level 80. Learning how to beat level 80 on homescapes (tips and tricks) is essential in progressing to other game levels. Let's take a closer look at the level's objective and give you hints on how to beat homescapes level 80. 
The main objective of level 80 in homescapes is coloring the entire field green by destroying the pieces adjacent to the green area. Achieving this is quite tasking because the level is divided into parts with many obstacles. In addition, the levels in homescapes come with different elements. Let's show you what you need to do.
How to Beat Level 80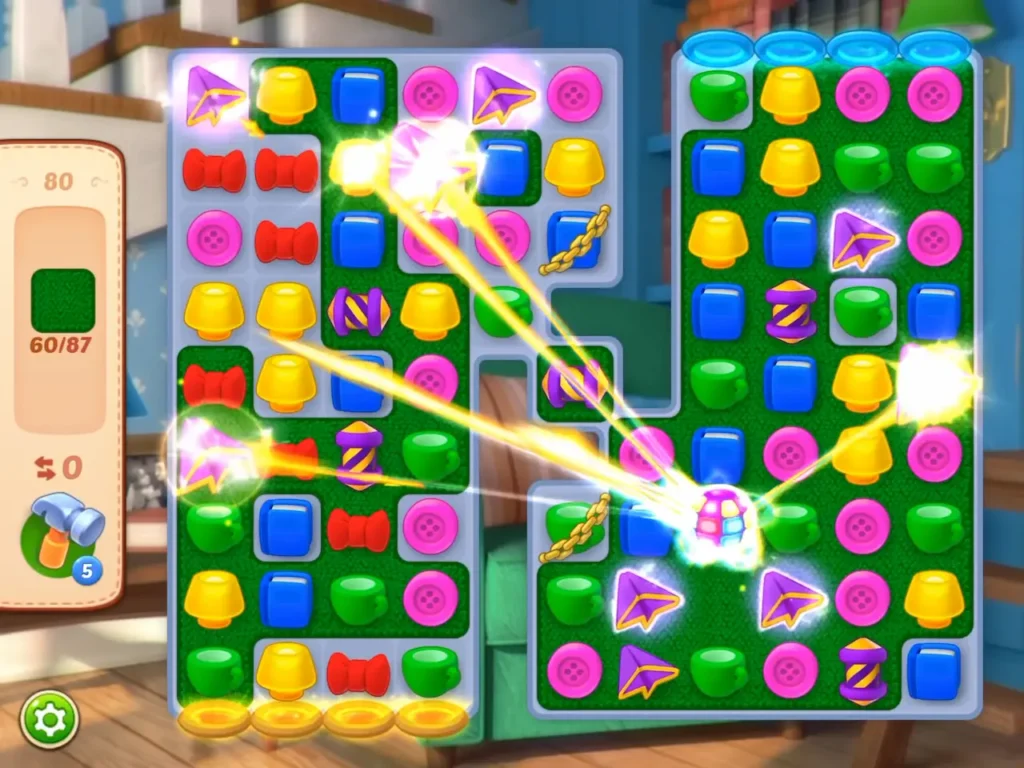 To beat level 80, you need to start by observing the placements of the pieces and which ones are locked with chains on the tile. Chained pieces will prevent you from coloring the entire field green. So, they need to get out of the way. Start by unlocking the chained pieces at the bottom and towards the middle.
Targeting and unlocking them will give you more pieces and room to work with. It will also make it easier to unlock other chained pieces. Next, you should use your power-ups wisely, especially the disco ball. Players should use power-ups to target chained pieces, go across the field, and color tiles.
For the disco ball, use it to target pieces of the same color with the most presence in uncolored areas. Repeat the process, choose your targets wisely, and you should beat level 80 in no time with practice.
Power-Ups for Level 80
You get awarded with power-ups when you match three or more puzzle pieces. These power-ups are used to beat a level faster. they include the following: 
Bombs 
Hammers
Rockets
Rainbow balls
Paper planes
…for level 80, you can combine power-ups to produce more significant effects and remove more pieces. Below are some examples;
To acquire the rocket power up, you need to match four pieces.
To acquire the bomb power-up, you need to match five pieces.
Matching five pieces gets you a rainbow ball.
Matching four pieces in a square will get you a paper plane. 
…you can activate power-ups by double-tapping them. It is also possible to purchase boosters from the in-game store before this level starts, so if you need help, feel free to get them.