If you are starting to play Merge Dragons, one of the things that you may have heard about is the difficult challenges you must complete to advance in the game. Many people need help with challenge 5, so here is how to beat Merge Dragons Challenge 5.
Contents…
How to Beat Challenge 5
This challenge level is called Lone Grove, full of green structures that have been in the shadows for too long. It's level 30, so you probably know a bit about Merge Dragons by the time you reach it and need to conquer it.
Most of the land in this challenge needs to be healed. An interesting thing about this level is that there's no need to do anything fancy. You must use common sense and do the small things to finish it.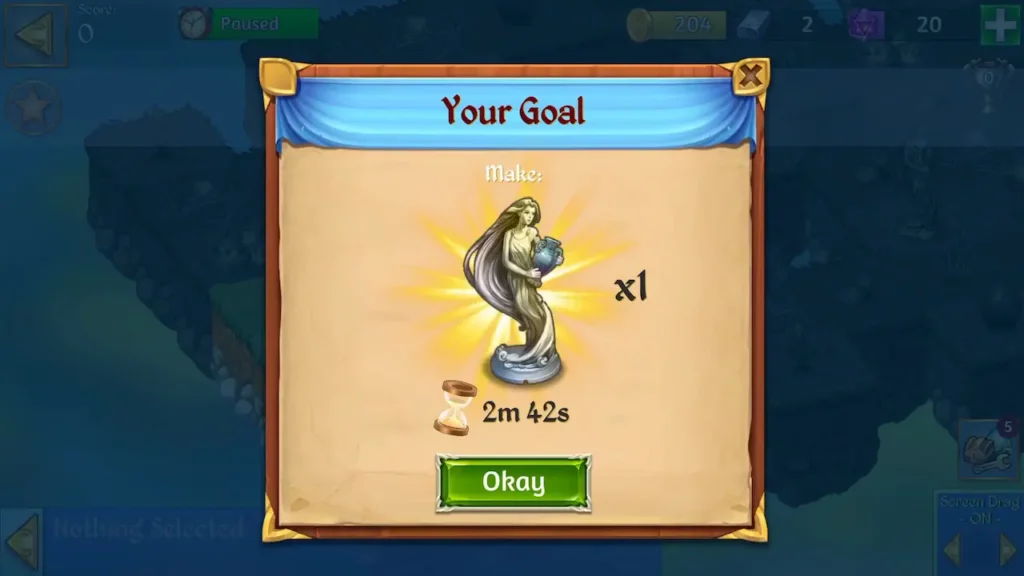 The Green Dragon Goal
To do this challenge, you merge the three green eggs and activate the first three Healing Expanders. Next, merge three Emerald Plains herbs to activate the linked Healing Expander. Now, go to the screen's top and merge those Juvenile Fruit Trees, activating the next Healing Expander. Go down and find the ruby grasses, then merge them. Hatch the dragon eggs at the right and activate the Healing expander.
Merge Life Flowers
At the land's bottom right, you will find the life sprouts. Merge them and activate the expanders to heal the land. Go to the top, then merge the tanzanite grasses before activating the Healing Expanders. Go to the upper right-hand corner and merge the sprouts. Now, go to the bottom right-hand corner and merge the Flowers of Life. Merge the Blue Flowers of Life found in the upper right-hand corner.
Finish the Challenge with Trees
Finally, go to the right and merge the young fruit trees and the juvenile trees resulting. Merge the small trees next. Finish off the level by going to the right and merging all the statues. That's all there is to this challenge. We hope you had fun doing it!
We hope you found this walkthrough of Challenge 5 in Merge Dragons helpful. It may take you a few times to get it down quickly. But this will give you a good idea of where to start and what to do. Please continue following us and see what else we offer in tips and tricks for your favorite games.