DragonVale
How to Breed a Pearl Dragon in DragonVale
This page contains information on How to breed a Pearl Dragon in DragonVale.
DragonVale is a popular simulation video game that focuses on the player breeding and nurturing the dragons. The game was released for iOS and Android. 
Pearl Dragon is one of the most popular and fun dragons around in the game. In the wild close to the Shimmering Isles, they are primarily seen competing in races with other Gemstone Dragons.
How to Breed a Pearl Dragon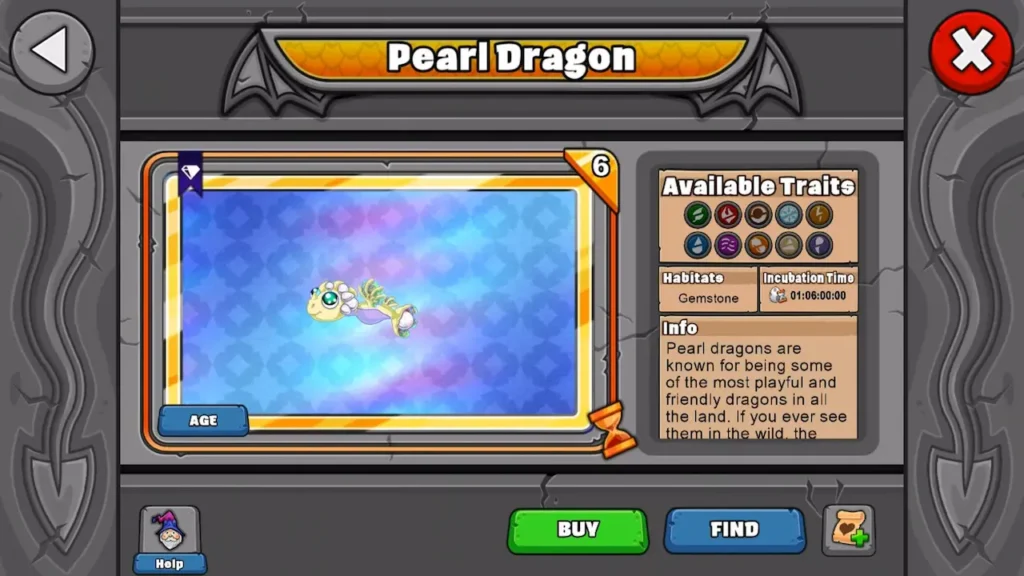 The Elements that need to be combined to make the Pearl Dragon are Cold Element Dragons, Air Element Dragons, Water Element Dragons, and Plant Element Dragons. You can breed the Pearl Dragon, you need to combine the Snow Dragon and the Seaweed Dragon at any of the Breeding Caves, in any order.
The Pearl Dragon incubation/breeding time is 30 hours. One will know they have it solely by the time because no other dragon has a breeding period of 30 hours. The Pearl Dragon is the only dragon with TWO different types of eggs, although they may appear identical. It is a Seasonal Dragon- It can only be bred in the month of June.
ALSO | How to Breed a Sun Dragon in Dragonvale
Note: As it is a Gemstone Dragon, the Pearl Dragon cannot be bred with no other dragons, not even with itself.
The instant Buy-IT Price for the Pearl Dragon is 1475 Gems.
Pearl Dragons can be found on Gemstone Island. Here one can also keep up to 12 rare Gemstone Dragons. You can also complete the Shimmering Slough Quest to obtain the Pearl Dragon artifacts.