This page will explain how to evolve Bisharp to Kingambit in Pokémon Scarlet and Pokémon Violet! This new game also introduces entirely new creatures with double types never before seen in the Pokedex and other new evolutions. 
Related: How to Evolve Gimmeghoul into Gholdengo (Pokemon Scarlet and Violet)
How to Evolve Bisharp to Kingambit
Whether you have Pokémon Scarlet or Pokémon Violet, your adventures through the Paldea region will undoubtedly bring you to encounter Kingambit, the ninth-generation dark, and steel-type Pokémon. Its pre-evolutions, Pawniard and then Bisharp, joined the Pokémon universe during the fifth generation. Like Kingambit, they are unique because they're the only Pokémon in the Pokedex to possess the dual type of Dark and Steel. Even if Pawniard can evolve into Bisharp naturally at level 52, this is not the case for Kingambit, which is a bit more complicated.
Unlike most Pokemon, it won't be enough to level up or even have Bisharp carry an item to get a Kingambit; instead, you will need to equip your Bisharp with a Leader's Crest. With the item equipped, you must then encounter and defeat three Bisharps that also hold the Leader's Crest with your Bisharp.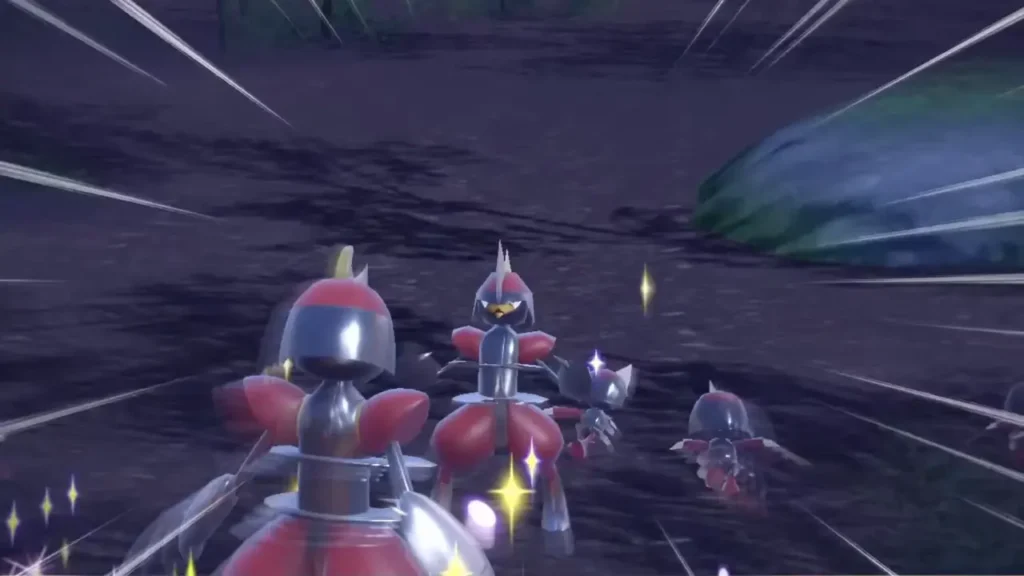 You can find many Bisharps in North Zone #2. To make sure the wild Bissharps you've encountered are holding the Leader's Crest, you can start the fight with a Pokémon with Frisk, which allows you to know the item held by the opponent at the start of the encounter.
To ensure your Bisharp beats the wild one, consider teaching him a Fighting-type move. Once you have defeated 3 Bisharp holding a Leader's Crest, all you have to do is level up for it to evolve, either naturally or with a Rare Candy. Even though Kingambit has a double weakness against the Fighting type, he still has many resistances and a reasonably high Attack, which could make him a real asset to your team.