Cheats
Fortnite Soft Aim Download (ESP, Aimbot, No Recoil)
This Soft Aim Fortnite guide will explain everything you need to know about player soft aiming. In addition to providing a download link, we will also answer many common questions. Continue reading to learn more!
…click here to jump straight to the soft-aim download instructions! Read More…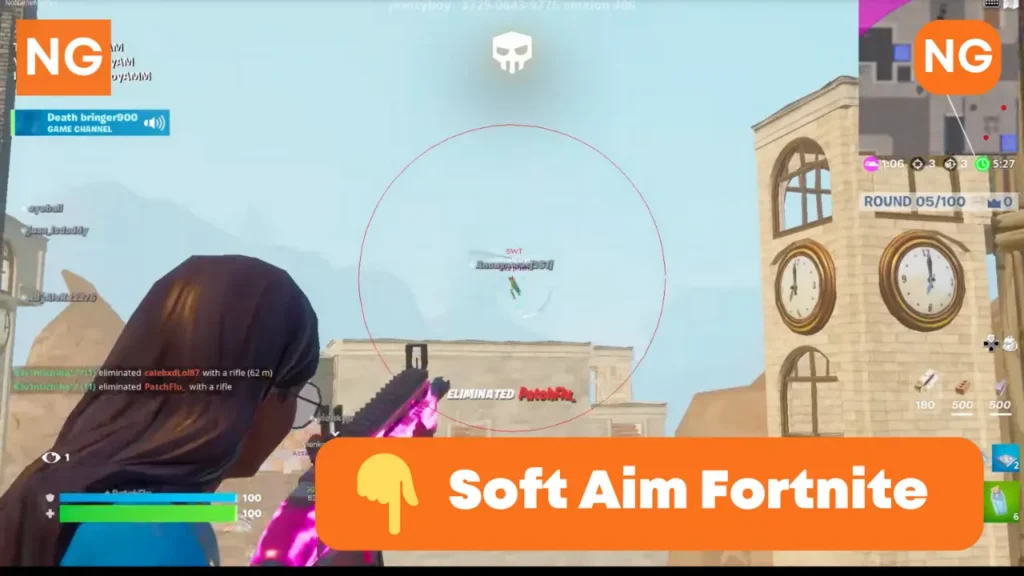 Contents…
What is Soft Aim? (Aim Fortnite Hack)
The Soft Aim hack (or Softaim) in Fortnite is a less severe version of Aimbot; however more extreme than regular Aim Assist. Players using Soft Aim are hard to recognize, as their cheats are less noticeable. Usually, players killed by Soft Aim aren't aware they were a cheater's victim. Instead, they thought the player was just better than them.
---
Disclaimer: The information provided on NeuralGamer, including pages uploaded by users, is solely for educational and informational purposes. NeuralGamer does not condone, promote, or encourage any illegal activities. Users are responsible for the content they upload, and NeuralGamer assumes no liability for such content. Any use of software, tools, or methods mentioned in our content, or any actions taken based on user-uploaded content, is entirely at the reader's risk. NeuralGamer strongly encourages all users to respect copyright laws and the terms of service of all software or tools they use. It is the responsibility of each individual to ensure their actions are legal in their jurisdiction.
If you have any questions or concerns about our content or wish to report any copyright infringement, please view our DMCA policy and contact us here.
---
Is Soft Aim Allowed in Fortnite?
The key difference between Aim Assist and Soft Aim is their strength. While Aim Assist was made to support console players, Soft Aim is a less extreme Aim Bot. Epic Games (the developers) have commented on the issue, remarking that Soft Aim is bannable. Further, they expressed that any modifications to Fortnite/s base game would result in a ban.
What Does Soft Aim Look Like?
Soft Aim's primary selling point is how players using it can blend it. It's challenging to identify and can be easily confused. Watch the softaim tiktok video below if you're interested in learning what it looks like.
Soft Aim Difference (for PC, PS4, Xbox)
Depending on what platform you're playing Fortnite on, the method you use Soft Aim will differ. PC players have many available buttons, which can be used to toggle the cheat OFF and ON. By contrast, console players are stuck with a few options. These players have begun modifying and selling PS4 and Xbox controllers with a dedicated Soft Aim/cheat button.
Use the links below to jump straight to your platform… 👇
How to Install SoftAim (Fortnite PC)
The video (found above ☝️) is a download tutorial for Fortnite Soft Aim, which you can view to learn the installation process.
Hackers can gain access to Fortnite soft aim by following these steps:
Visit Mad Modz (click here) and click the yellow "Download Softaim" button.
Download and open the .rar file, and complete the installation process.
Log onto Epic Games and open Fortnite (if the hacks didn't open it already)
Ensure Fortnite is on either Windowed Borderless or Windowed mode.
Click the Insert (INS) button to open the mod menu and toggle soft aim, ESP, and other cheats.
Besides this method, PC players can obtain get their hands on a custom Fortnite Soft Aim download link by contacting an independent vendor and purchasing soft-aim; Discord is the most popular platform for this. Servers dedicated to selling and/or distributing various types of aim Fortnite hacks to its members can be found here.
Lastly, players can download soft aim by purchasing one from an online marketplace. While the one we provided includes a range of hacks (like Aimbot and ESP), paid options might come with a few more features. Nevertheless, we'd suggest you first download our version; if you begin to like it, consider purchasing a premium alternative.
(Hotkeys) How to Use Soft Aim in Fortnite
Here are all the hotkeys for toggling cheats ON and OFF:
Insert Key (INS): Open Hacked Client / Mod Menu
Escape Key (ESC): Use Cursor to Toggle Cheats/Hacks
Soft Aim Hack: Features
Here is a list of features that come along with the soft aim hacked client:
AIMBOT
ESP
MISC.
• Aimbot (Soft Aim)
• Silent Aimbot
• Aim Key
•Aim FOV
•Aim Distance
•Aim Smooth
• Enemies ESP
• Friend ESP
• Bot ESP
• Boss ESP
• Traps ESP
• Skeleton
• 3D Box
• Box Type
• Snapline
• Draw Circle
• Crosshair
• FOV Changer
• Crosshair Size
Features
Warning: In comparison to most cheats soft aim is much less detectable; however, Fortnite has an anti-cheat that is constantly updating. We strongly recommend using an alt account first, before using the aim Fortnite hack on your main account, as there is always the possibility of getting banned.
Can You Get Soft Aim? (Xbox and PS4 / PS5)
Besides buying a modified controller with built-in cheat buttons, Xbox and PS4 players looking for Soft Aim are out of luck. It's challenging to alter a console's interface, let alone download soft aim, a fully-fledged Fortnite hack. As of now, there aren't any Soft Aim clients for Xbox or PS4; we'll update this the moment one is released.
How To Get Soft Aimbot in Fortnite?
There are a few ways of getting Soft Aimbot in Fortnite. The most popular method involves buying the hacks from an online marketplace; this is a relatively safe process. Alternatively, players can contact Discord users that sell Soft Aim for lower prices; however, it's much riskier. All things considered, we suggest that most players stick with online marketplaces.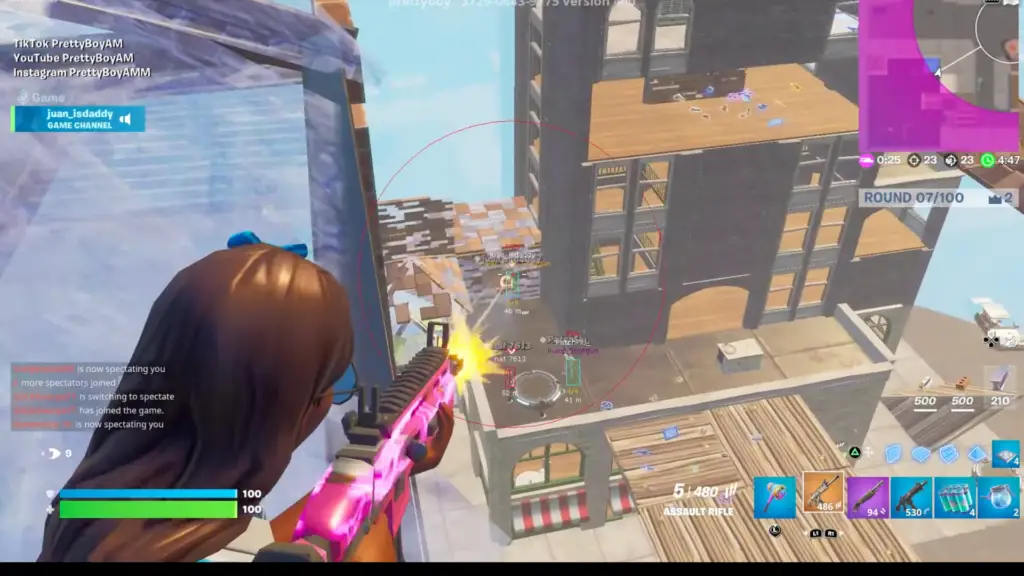 Can You Buy Fortnite Soft Aim?
Players with some spare change have the option to buy paid versions of Fortnite Soft Aim hacks. These alternatives are usually better, as they're less noticeable and run more smoothly. Depending on what you're looking for, this route can set you back from $10 to $50+. Players can purchase these cheats from online marketplaces.
Summary
There you have it! We covered everything you need to know about Soft Aim in Fortnite. Now, you should be able to identify it and download it.