Cross-Platform
Is Conan Exiles Cross-Platform in 2023? (PC, PS4, PS5, Xbox One, Xbox Series X/S)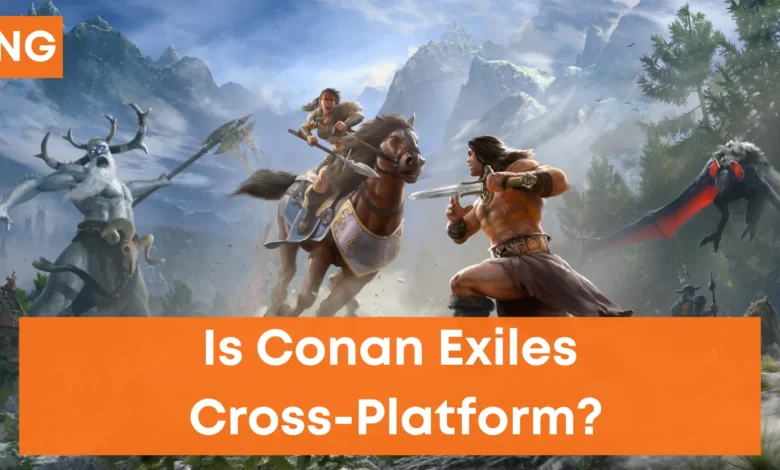 This page contains information on whether Conan Exiles is cross-platform.
Conan Exiles is an open-world survival game in the universe of Conan the Barbarian. Your character is exiled and needs to fight for survival, build and take control of the world alone with your friends.
Is Conan Exiles Cross-Platform in 2023?
Unfortunately, Conan Exiles is not a cross-platform game. The game developers hint that they will explore the likelihood of making the game cross-platform soon.
Cross-platform is a new feature incorporated by many game sand that has yet to make its way to Conan Exiles. Devout game players eagerly await the day when the feature is integrated. This will be both advantageous to the game developers and players.
The cross-platform will be beneficial for the players because they can play with friends irrespective of their platform. Moreover, the game will increase in popularity, and more people will be excited to try it out since it will create a sense of community among players.
Is Conan Exiles Cross-Platform PC and PS4 or PS5?
The game does not support cross-play between PC and PS4 or PS5. If you want to play with friends, you must purchase the version for both PC and PlayStation. Cross-platform may be possible because the PlayStation versions are the most played; hence cross platform would be welcomed with open arms.
Is Conan Exiles Cross-Platform PC and Xbox One?
Conan Exiles does not support cross-platform between PC and Xbox devices. Therefore, PC players cannot compete with Xbox players and vice versa.
Related: Is Far Cry 6 Cross-Platform in 2023? (PS4, PS5, PC, Xbox)
Is Conan Exiles Cross-Platform PS4 and PS5?
Fortunately, the game has allowed cross-platform between PS4 and PS5. This means that those using PS4 can team up and compete against those using PS5 and vice versa. This is a big win because it will increase the player base.
Is Conan Exiles Cross-Platform Xbox One and Xbox Series X/S?
The game also allows cross-platform between Xbox One and Xbox Series. Therefore, if you have friends who play using different platforms, you will have to choose to play with them or have fun with the game's better graphics and smooth gameplay.
Also: Is Titanfall 2 Cross-Platform in 2023? (PC, Xbox One, PS4, PS5, Xbox Series X/S)
Is Conan Exiles Cross-Generation?
Yes, the game allows players to play on different platforms within the same generation, such as PS4 and PS5.
Can I Transfer My Conan Exiles Progress Between Platforms?
Unfortunately, the game does allow cross-progression. Therefore, your progress will not be saved and transferred when you switch platforms. For instance, if you are a PS4 player and decide to start playing using Xbox One, all your progress and achievements will be lost, and you will have no choice but to start anew.