| CPU Cooler | Type | Price (USD) | Features |
| --- | --- | --- | --- |
| Noctua NH-D15 | Air CPU Cooler | $109.95 | Two premium grade NF-A15 140mm fans with PWM support; pro-grade SecuFirm2™ multi-socket mounting system; and includes NT-H1 thermal compound |
| DeepCool Gammaxx GTE V2 | Air CPU Cooler | $105.99 | Upgraded heat pipes; black top cover; PWM fan |
| be quiet! Dark Rock 4 | Air CPU Cooler | $74.90 | Silent Wings 135mm PWM fan; six copper heat pipes; aluminum top cover |
| Cooler Master Hyper 212 RGB Black Edition | Air CPU Cooler | $59.99 | Aluminum top cover; nickel-plated jet black fins; SF120R RGB fan |
| Noctua NH-L9i | Air CPU Cooler | $44.95 / $44.95 | SecuFirm2™ mounting system for LGA115x; NF-A9x14 premium fan; NT-H1 thermal compound |
| MSI MEG CoreLiquid S360 | Liquid CPU Cooler | $331.41 | MEG SILENT GALE P12 silent gaming fan |
| NZXT Kraken x63 | Liquid CPU Cooler | $154.99 | NZXT RGB Connector for NZXT RGB accessories; NZXT CAM; Two 140mm Aer P radiator fans |
| Cooler Master MasterLiquid ML240R ARGB | Liquid CPU Cooler | $167.22 | PPS (Polyphenylene sulfide) and glass fiber construction; MasterFan MF120R ARGB; bespoke low-resistance radiator; FEB tubing |
| NZXT Kraken M22 | Liquid CPU Cooler | $79.99 | NZXT CAM; One 120mm Aer P radiator fan; nylon mesh sleeves |
| Corsair iCUE H150i Elite | Liquid CPU Cooler | $164.99 | 16 RGB LEDs; Corsair iCUE software; specialized cooling modes; tool-free mounting bracket |
| IceSLEET G6 Stealth | Hybrid CPU Cooler | $54.99 | 26 dBA at peak performance; TRUE Fluid Dynamic Bearing; Black Nickel Finishing |
A table comparing the mentioned products in this article, involving type, price, and features.
This article explains what a CPU cooler is, its importance, its types, as well as the top products of its kind that is currently available in the market.
One cannot build a computer system without an efficient cooling system that prevents it from getting too hot. At the center stage of this mechanism is a CPU cooler that keeps the central processing unit's temperature manageable. But not all CPU coolers are the same—so, what exactly is a CPU cooler, and why should PC builders or owners be concerned about it?
What is a CPU cooler?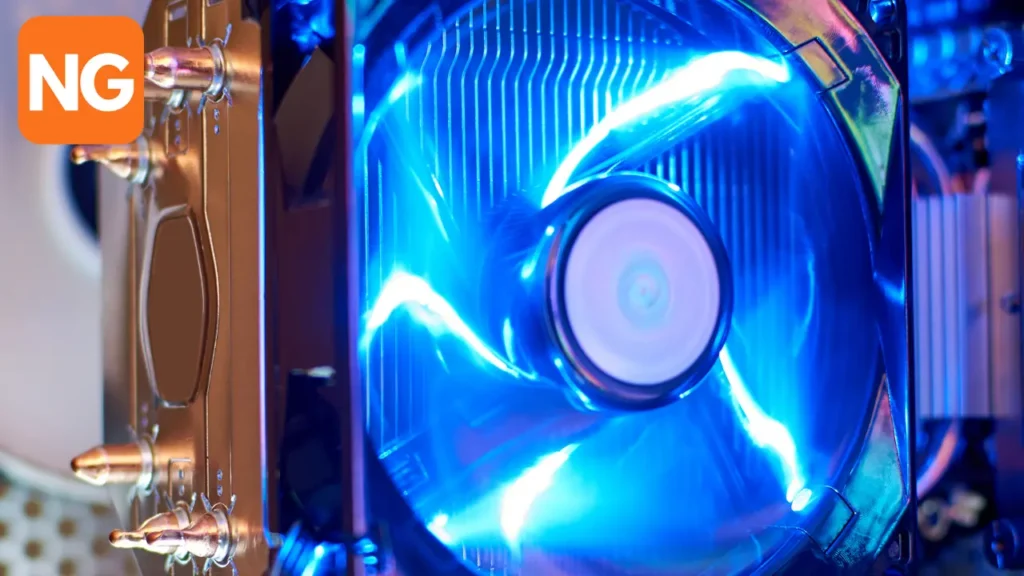 A CPU cooler is a heatsink component of the computer that usually sits atop a CPU to eradicate the wasted energy (in the form of heat) it produces. CPU coolers are vital in keeping critical hardware from accumulating too much heat that could either throttle the system's performance, stop it altogether from working, or ruin physical components.
Contents…
Why do you need a CPU cooler?
A computer is a power-hungry machine that consumes much electricity, some of it wasted in heat. Although an inevitable aspect of any electronic system, heat, especially at elevated levels, is a potentially damaging element in the entire system. CPU coolers are special hardware designed to mitigate heat detriments by keeping a manageable temperature, specifically on the CPU. An efficient CPU cooler eases the worries around computer systems doing intensive tasks over prolonged periods.
Types of CPU coolers
Two CPU coolers are circulating the market—the traditional Air CPU cooler or the more recent Liquid CPU cooler.
Air CPU coolers are the type of hardware that frequently accompany a tray-type CPU purchase, otherwise known as stock CPU coolers. Essentially, this CPU cooler relies heavily on natural air cooling through the combined powers of the heatsink and fan. However, while less conventional, a fan-less air CPU cooler is sometimes preferred for its lack of noise.
The liquid CPU cooler is a more recent iteration in the CPU-cooling system. As its name implies, it depends mainly on the power of liquid to dissipate heat from the metallic part it touches—the CPU.
Air CPU Coolers
Stock air CPU coolers are generally good enough to run a system well. But third-party air CPU coolers find good value in being more efficient at keeping the system cool—a crucial facet for builders looking to overclock their build. And, as with the case of Intel's stock CPU coolers, they are more aesthetically pleasing.
Noctua NH-D15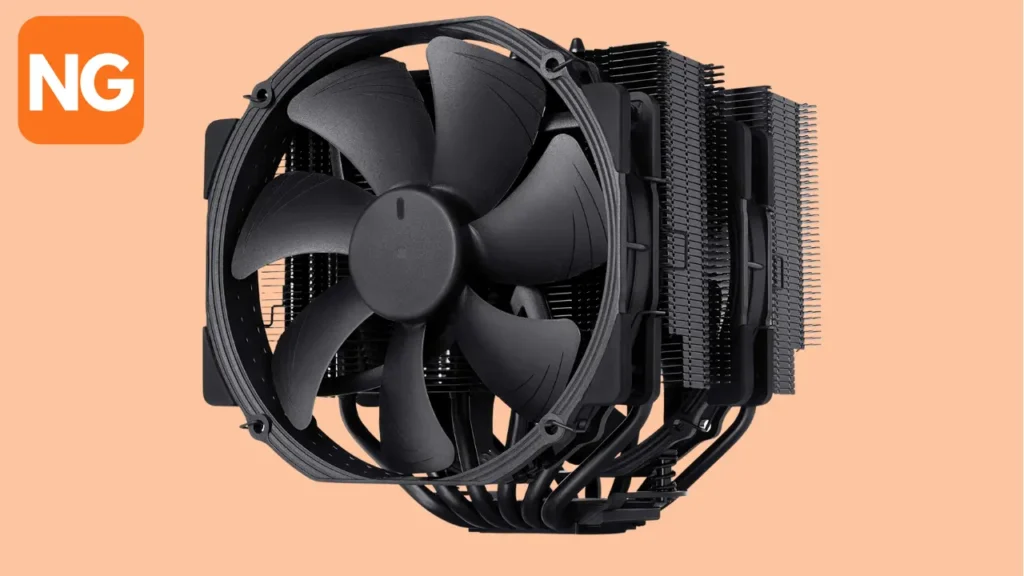 Improving upon the award-winning efficiency of the NH-D14, the Noctua NH-D15 is the better and newer flagship of the renowned manufacturer through its enlarged heat pipe and double premium-grade fans. This air CPU cooler further compounds that efficiency level with "pulse with modulation (PWM)" support, giving it its automatic speed control.
DeepCool Gammaxx GTE V2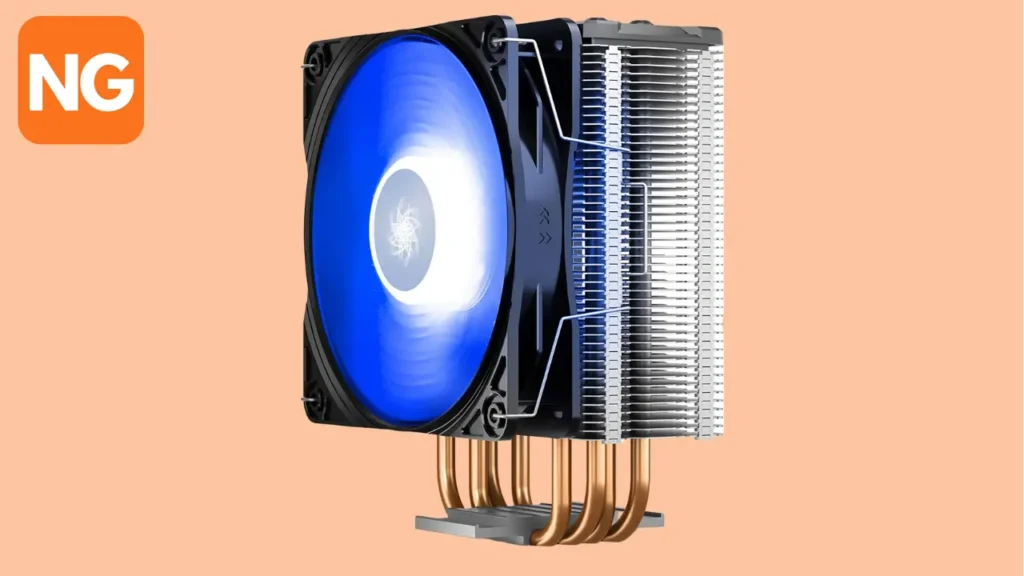 DeepCool is one of the most respected brands for cooling solutions for the PC. Making what was already great a bit better, the DeepCool Gammaxx GTE V2 enhances the seminal Gammaxx GTE model. Like the Noctua NH-D15, this particular air CPU cooler improved the former's heat pipe and integrated some PWM fans.
Be quiet! Dark Rock 4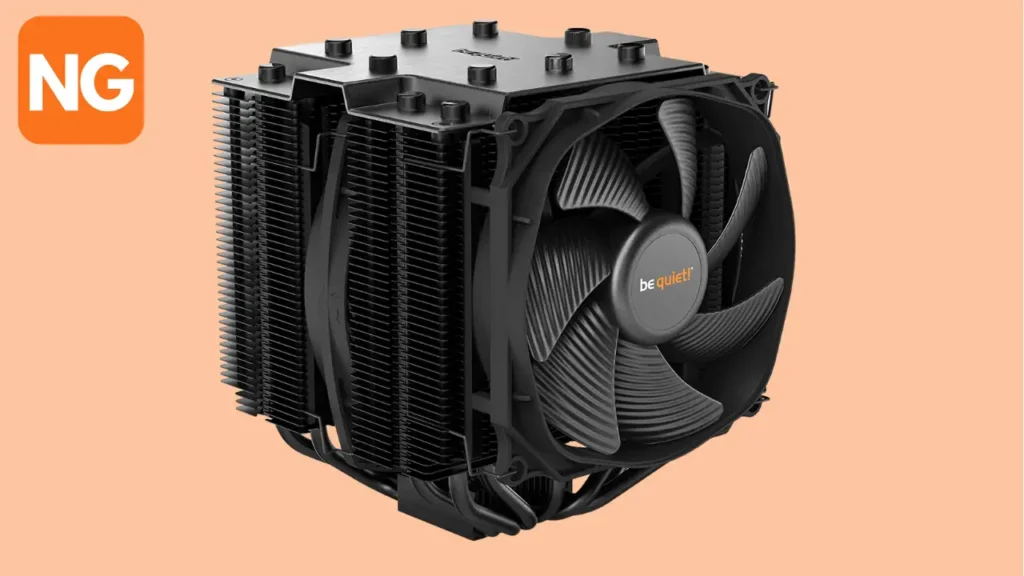 Beloved by AMD and Intel users due to its flexibility of use in either system, the be quiet! Dark Rock 4 is as classy as it comes with its polished industrial design. But while looks are one thing about this air CPU cooler, it is more about functionality. Thanks to the combination of the aluminum base, six copper heat pipes, a heatsink, and a one-sided fan, the Dark Rock 4 offers excellent thermal regulation efficiency. The product also has a thermal paste and a Philips screwdriver that complete the entire package.
Cooler Master Hyper 212 RGB Black Edition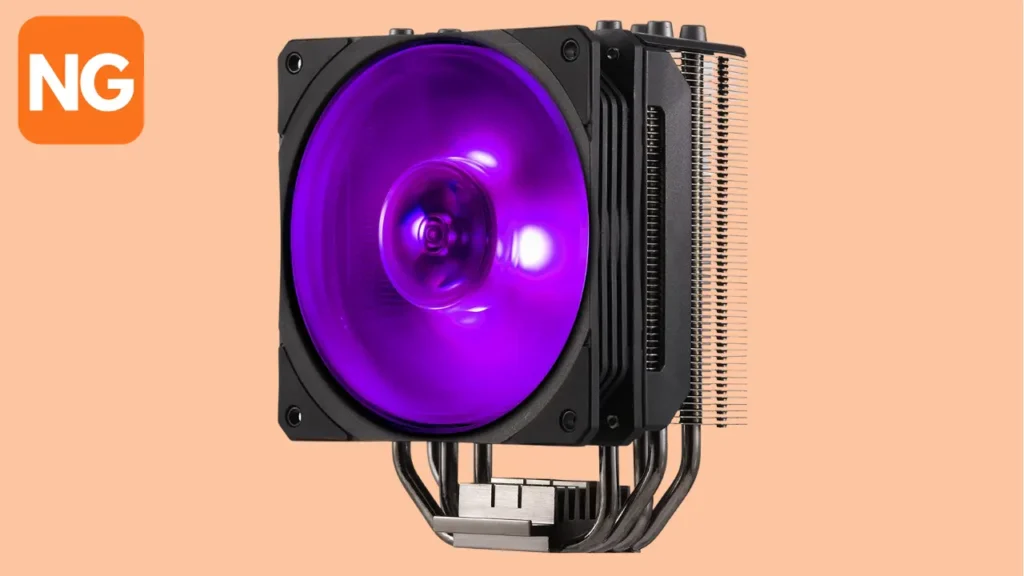 Once a staple among PC builders for its relatively low price, the Hyper 212 lineup has transformed into something more than just something that tinkerers can grab for cheap. With changes that sought to improve upon its predecessors, the Cooler Master Hyper 212 RGB Black Edition features a sleek, premium look and outstanding cooling efficiency—all of it without necessarily breaking the bank.
Noctua NH-L9i / Noctua NH-L9a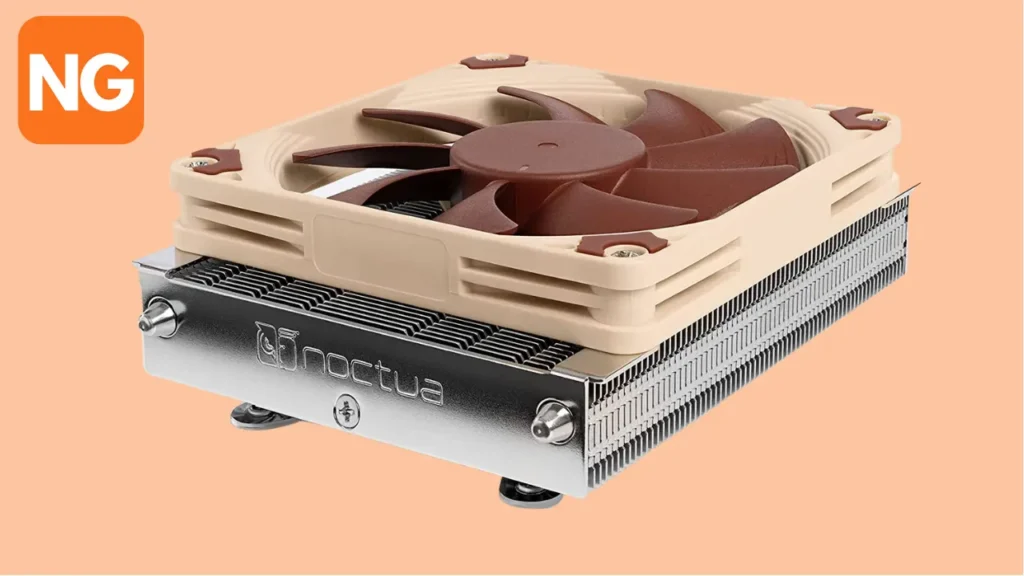 The Noctua NH-L9i has established a good reputation as a low-profile air CPU cooler. Much of its prominence boils down to the air cooler's broad support of Intel socket types (LGA 1150 to LGA 1156). But the NH-L9i made a surprising jump to support AMD when it extended its support for the AM4 socket. That move was an unexpected twist considering that Noctua also has a dedicated market for AMD builders with the slightly bigger and heavier Noctua NH-L9a, which also supports AM4. Overall, the Noctua NH-L9a's longer heat pipe and heat sink make it a more efficient cooling solution involving AM4 by a small margin.
Pros and cons of air CPU coolers
Price-wise, air CPU coolers are more affordable than liquid CPU coolers. This price disparity makes the former more accessible to the average PC builder or owner. Air-cooled coolers are also more manageable to install and have less risk than a liquid-cooled coolers.
However, even the best air CPU cooler is not at par with the best liquid CPU cooler. This difference in maximum potential thermoregulation efficiency may offset PC builders or owners looking for the best solution to their system's inevitable heating problem. Additionally, air CPU coolers tend to produce noise that is otherwise negligible in liquid CPU coolers.
Liquid CPU Coolers
Liquid CPU coolers, or All-in-One (AIO) liquid coolers, are generally more expensive than their Air CPU cooler counterparts. But this extra cost in money comes in exchange for more efficient heat dissipation—and arguably, better looks to the system's aesthetics.
MSI MEG CoreLiquid S360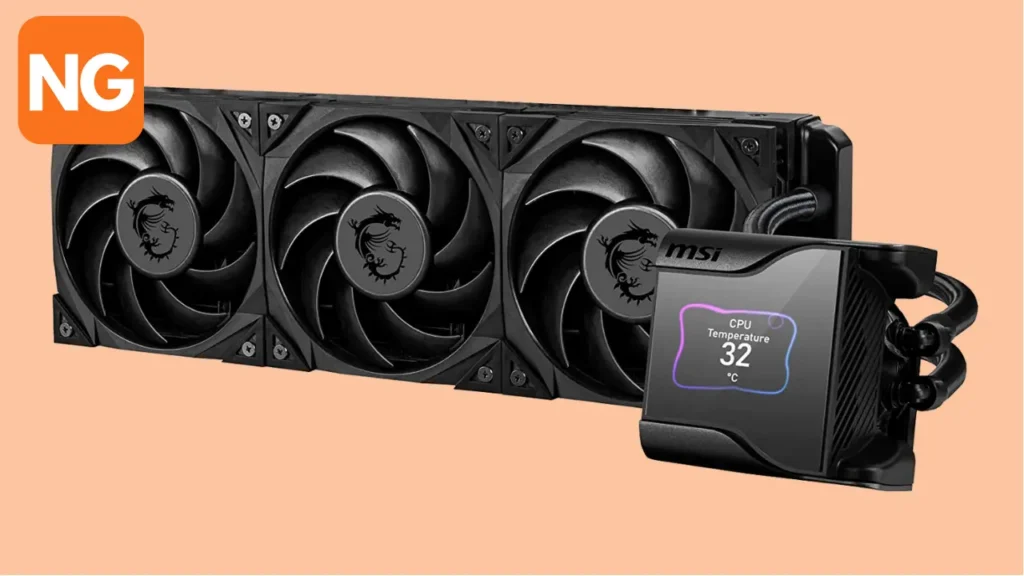 Builders looking to add a silent AIO cooling solution to their modern build had to look no further than the MSI MEG CoreLiquid S360—MSI's current top-tier cooling solution to those making the jump to LGA 1700 and AM5 socket types. While many praise the liquid cooler's performance and quiet fans, its use of MSI Center UI makes a whole world of difference in keeping track of system performance statistics and adding images or animation for display.
NZXT Kraken x63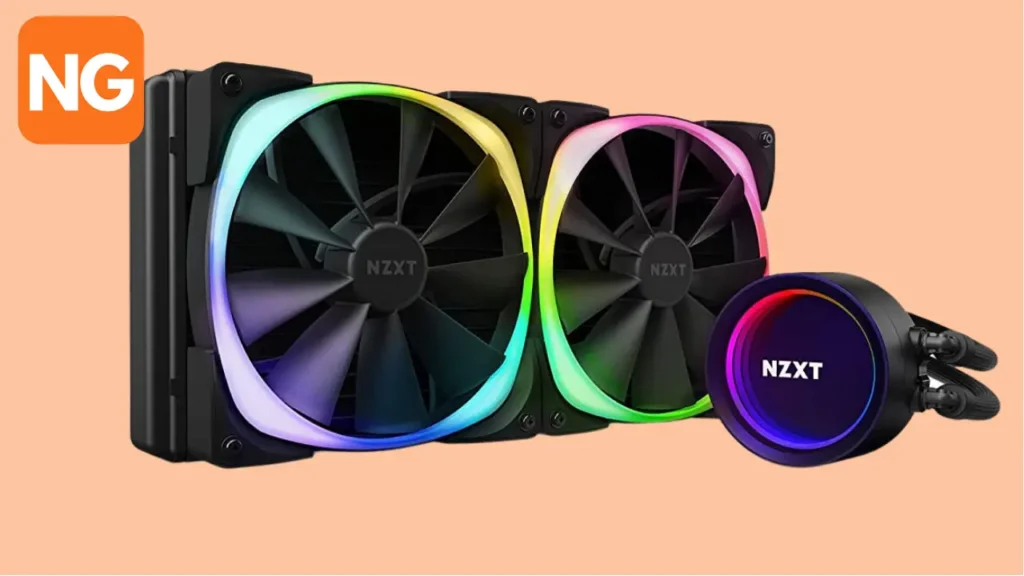 Compact in its design, the NZXT Kraken x63 is an AIO cooler that easily fits in most cases. But do not let its tight structure fool you into thinking that it does a less efficient job when it comes to cooling. On the contrary, the Kraken x63 does a terrific job keeping the CPU cool even under heavy loads, such as when playing PC games. This specific liquid cooler is an easy choice for builders seeking a computer that keeps itself cool and fancy-looking.
Cooler Master MasterLiquid ML240R ARGB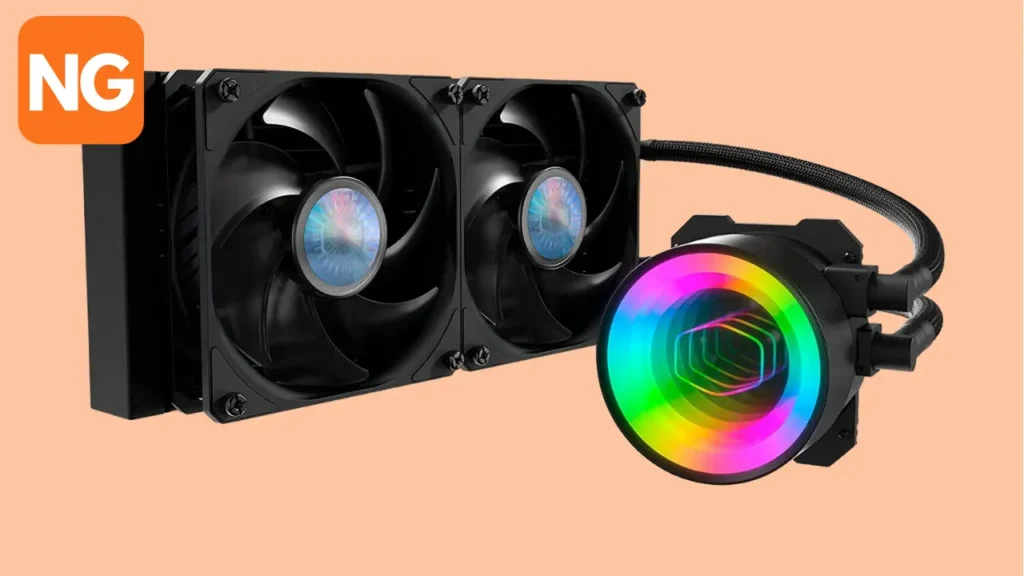 With "ARGB" on its label, it is apparent that colorful lighting highlights this liquid cooler by Cooler Master. While that does not surprise, it is still worthy of note to those builders where cosmetics play center stage in their considerations. Fanciness aside, though, the Cooler Master MasterLiquid ML240R ARGB is a beast in cooling efficiency—rivaling even that of its bigger-stature 360 liquid cooler rivals in terms of performance.
NZXT Kraken M22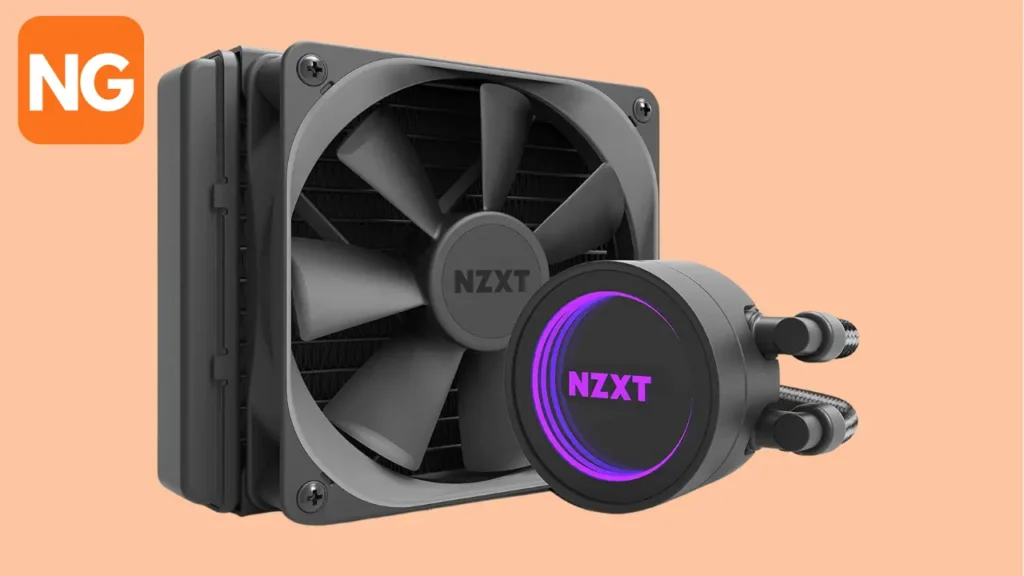 With a price tag that makes entry into liquid cooling possible, the NZXT Kraken M22 offers entry-level performance and a form factor and size that quickly go well with other computer components, more so than the Kraken x63. Yet, performance in cooling is decent for something that comes relatively inexpensively for its class.
Corsair iCUE H150i Elite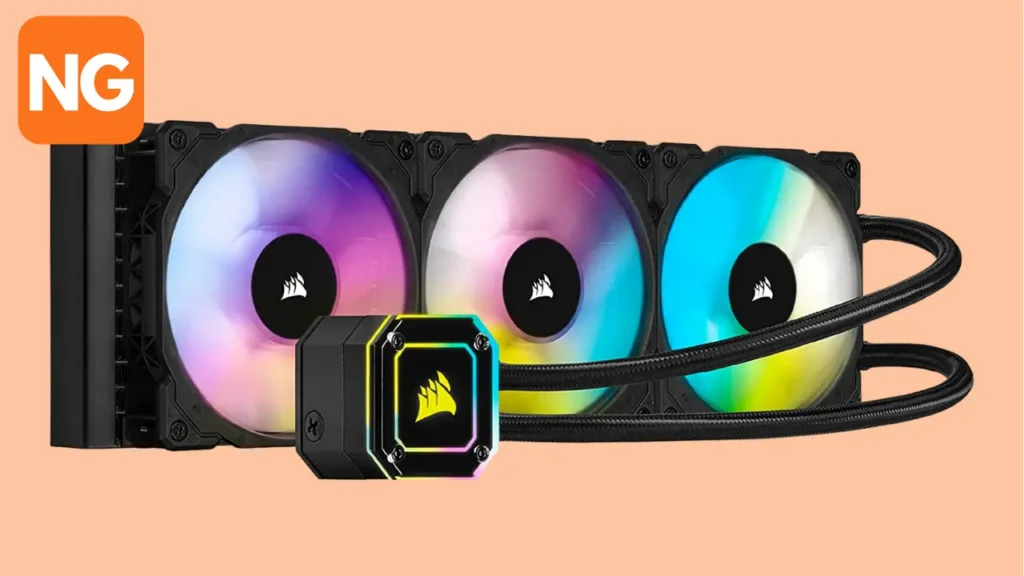 Few coolers allow builders to fit them in the rig without using a tool. The Corsair iCUE H150i Elite is surprisingly one of the exceptions. Fitting this liquid CPU cooler into any system using only bare hands is undoubtedly a feat in and of itself, but it is hardly its primary selling point. Past that convenience in installation and the okay-ish lights, the iCUE H150i Elite is a fantastic cooler that does the job with minimal to no noise at all.
Pros and cons of liquid CPU coolers
Liquid CPU coolers have an excellent reputation for efficiency in thermoregulation. This efficiency level is thanks to the physics involving a constantly moving coolant that flows over the CPU's integrated heat spreader (HIS), which is then cooled via the radiator.
Despite being a fancy and practical addition to any computer system for aesthetic and cooling purposes, liquid CPU coolers come at the risk of breaking the system through accidental spills. That risk indeed becomes inevitable as the use of this system demands regular maintenance for maximum efficiency.
Do you need a liquid cooler?
Albeit a more expensive option over an air CPU cooler, PC builders or owners who are looking for a more effective and quieter cooling solution favor a liquid CPU cooler. Alternatively, some liquid coolers have a unique design style unmatched by any other cooling system that may fit a particular theme.
Hybrid CPU Coolers
In getting the best of both worlds, the hybrid CPU cooler combines air and liquid cooling solutions for optimal thermoregulation efficiency.
What are hybrid CPU coolers?
Though considered unconventional as it is neither exclusively an air cooler nor a liquid cooler but a combination of both, the hybrid CPU cooler is an integrated system that attempts to synergize the effects of both solutions. Actual setups may vary, but the principles in all of them are the same.
Pros and cons of hybrid CPU coolers
In theory, or to a certain degree, the hybrid CPU cooler brings thermoregulation efficiency to the next level. However, this type of cooling setup remains to be an outlier in the most system builds. With that, hybrid CPU coolers are generally a thing for serious tinkerers and hobbyists, making it a niche even among computer enthusiasts.
IceSLEET G6 Stealth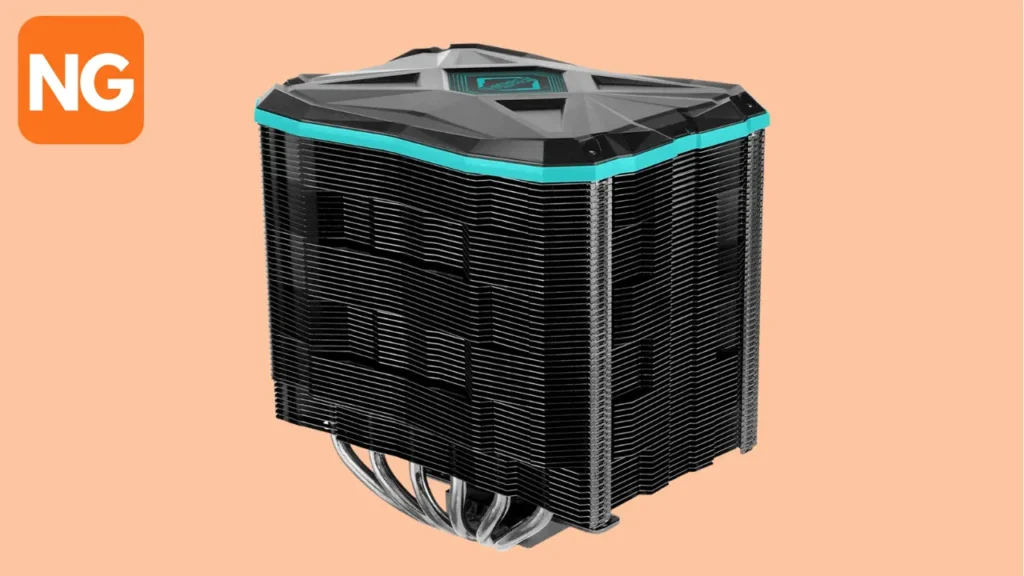 A straightforward search for a hybrid CPU cooler can easily find the IceSLEET G6 Stealth as an option—if not the only option—in the market. It only shows how this type of cooler remains a niche. Fortunately, the IceSLEET G6 Stealth is not expensive, making it very accessible to hobbyists looking to experiment. And amid the few who have tried, this hybrid cooler's receptions are generally positive.
Factors to Consider When Choosing a CPU Cooler
There are a few factors to consider when installing a CPU cooler. The first is the price—How much are you willing to spend for more efficient cooling than the stock CPU cooler that comes with your CPU? Second is the dimension—How big or small is the CPU cooler that could fit in your setup, considering other components, like the RAM? Third is the type of cooler—Are you okay with just using the natural heat-dissipating effect of blowing wind, or do you prefer something more active and effective as a liquid solution? Lastly, is the design—Are you building around a particular theme requiring specific cooling hardware?
Compatibility with your processor and motherboard
While specific CPU coolers may work alongside any build, it is worth noting how others were meant with a particular structure in mind. One, in particular, is the type of processor that the computer has. Is it one made by AMD, or is it Intel? The choice of which manufacturer and the specific make of the CPU set a big difference in the socket type. Another is the motherboard's physical layout, which could cause conflict with component placements, commonly with the GPU and the RAM.
Overclocking with CPU coolers
As the PC builder or owner chooses to overclock, it suggests a greater electricity consumption with the system. Subsequently, this also meant that more heat was being produced. Keeping this demand requires a cooling solution at par with the increased load, often with third-party CPU coolers—whether air- or liquid-cooled.
Noise levels and fan speeds
In general, air CPU coolers tend to generate more noise than their liquid CPU cooler counterparts. But this does not mean that "silent" air CPU coolers are inexistent, which often boils down to the quality of the fan. Fan speeds, therefore, influence the amount of noise the cooling solution makes.
Installation and maintenance
Comparing both air CPU coolers and liquid CPU coolers in terms of ease of installation and maintenance, it is generally true that the former is easier on both. This benefit draws from the fact that air-cooled solutions do not concern an element that could potentially damage a part, if not the entire, system.