This page lays out the best capture cards for recording or livestreaming.
Capture cards have become a reliable tool for any livestreamer looking to show their best foot forward. Gamers, in particular, are using a platform like YouTube or Twitch for engagement with it. But what exactly are capture cards, and how necessary are they for livestreamers?
What is a capture card?
Advanced systems like personal computers and next-generation game consoles can record or stream video and audio for display to the audience. However, such functionality often comes with constraints that put a significant caveat to their use—the limited time and the general lack of customizability. Meanwhile, capture cards gain prominence as an essential piece of hardware through their power to bypass the abovementioned limitations, typically as a pluggable device for computers or consoles.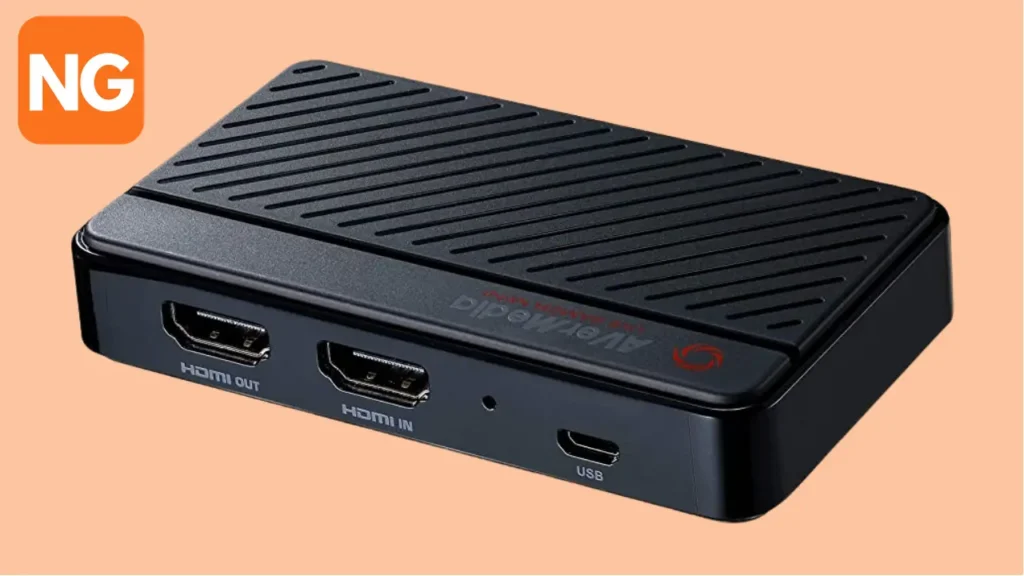 Why do you need a capture card?
A capture card becomes vital for leeway if one is to record or stream themselves for extended periods or wants to add a more personal touch to their recordings or streams. But such a benefit comes at the cost of money and can be as high as a few hundred dollars, depending on the type and features it offers.
Different types of capture cards
There are two classes of capture cards to choose from—external or internal. External capture cards are those devices that can be plugged into a computer or console externally via the USB or HDMI port, while internal capture cards connect directly to the computer's motherboard via the Peripheral Component Interconnect Express (PCI-E) slot.
External Capture Cards
Capture cards that link externally to any system find popularity in the convenience of their use—typically through cables that are easily inserted or removed. As a device, it suggests that they are easily swapped between systems and are not as fixated on a single system as an internal capture card would.
Elgato HD60 S+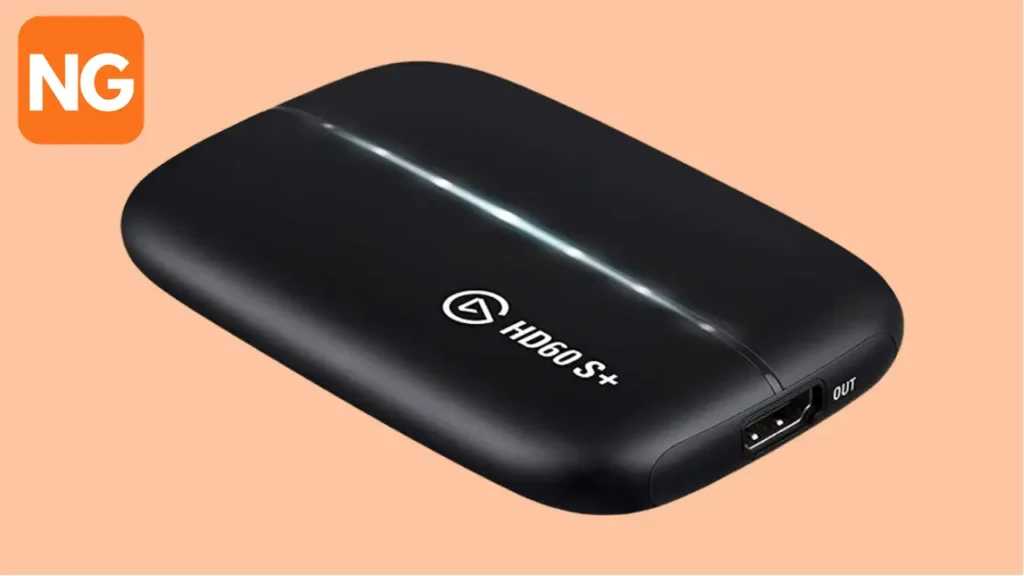 The Elgato HD60 S+ finds a market among livestreamers who are not looking to compromise on quality and features. That said, this capture card's 1080p HDR rate (though capable of up to 4K, 60 FPS) is often more than enough for users with a powerful PC who want to broadcast picture-quality content.
Mirabox HSV3217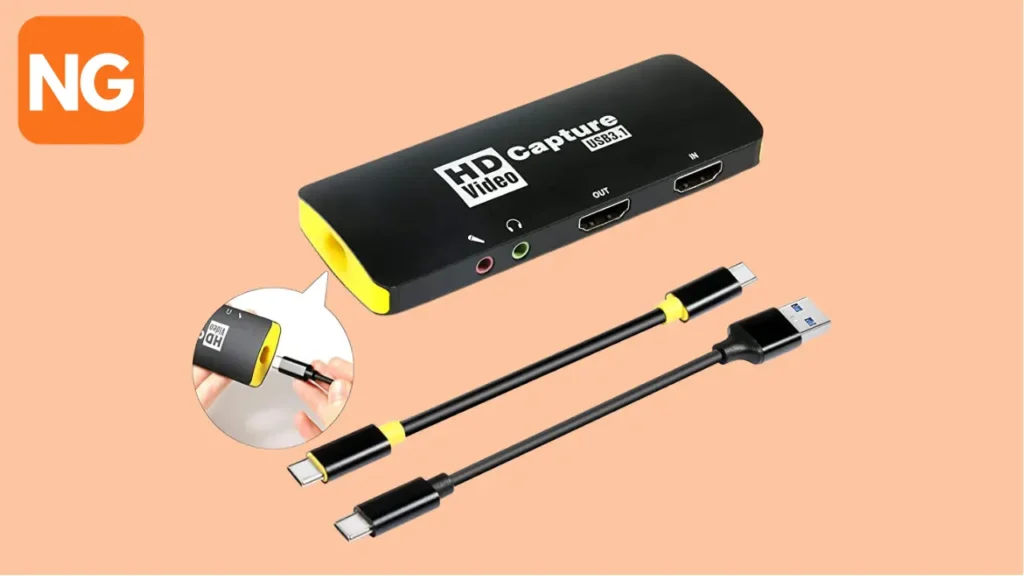 Livestreamers on a tight budget find the Mirabox HSV3217 to be an easy option for its price. But while this capture card may paint itself off as cheap at its price point, it nevertheless has the capability of a suitable quality device. At 1080p, 60 frames-per-second, and zero latency, it is a winner for newcomers and the average content creator.
Pros and cons of external capture cards
As impressive as external capture cards are, they have pros and cons:
Pros
They offer complete control over the recorded or streamed content.
They facilitate high-definition-quality recordings or streams.
They allow simultaneous recordings or streams from multiple devices.
They enable a limitless option for customizations, including the addition of commentaries.
Cons
They can be expensive.
They might require a pricey computer to use alongside.
Complex to set up, especially involving multiple devices.
Have a steep learning curve for beginners.
Some may have latency issues.
Internal Capture Cards
PC users with extra headroom on their desktops use internal capture cards as part of their system's hardware makeup. Primarily, this comes with the belief in the theoretically lower latency of internal capture cards versus external capture cards. But while the team at Linus Tech Tips may have already debunked this notion, it is still an easy recommendation to those who could accommodate a PCI-E expansion in their rig.
AVerMedia GC573 Live Gamer 4K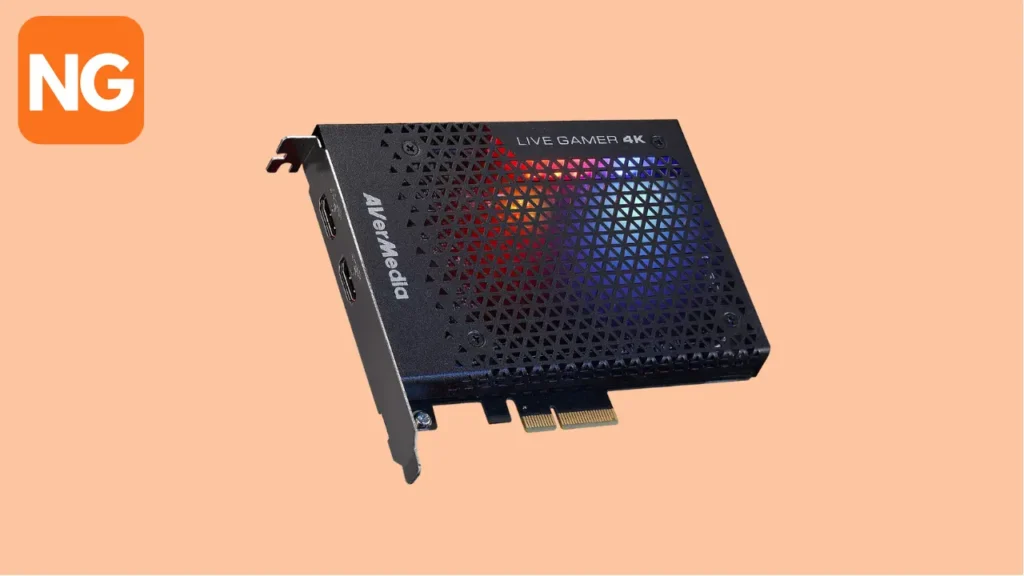 Those looking to record or stream their content in 4K find a winning product in AVerMedia Live Gamer 4K. Although this device is not considered cheap at its current price point, it delivers the maximum capacity it promises to those needing it—a 4K display at 60 FPS. But at lower display resolutions, such as 1080p, this capture card is a beast as it can reach an FPS of up to 240.
Pros and cons of internal capture cards
Like its external counterpart, the internal capture card is not perfect, as it comes with its advantages and disadvantages:
Pros
They offer complete control over the recorded or streamed content.
They facilitate high-definition-quality recordings or streams.
They allow simultaneous recordings or streams from multiple devices.
They enable a limitless option for customizations, including the addition of commentaries.
Cons
They can be costly.
Complex to set up, especially involving multiple devices.
Have a steep learning curve for beginners.
Features to Consider When Choosing a Capture Card
Capture cards tend to get pricier the more capabilities a particular model offers. But the price is not always the best indicator of what a proper auxiliary device of its kind is for a specific user. What a capture card can do is, in fact, more critical in that regard.
If a user wants a capture card to record or stream their gameplay sessions, one of the first things they should be looking at is the display resolution they wish to present. Typically, a 1080p display would be more than sufficient for the task. But they can also opt for something better, such as 1440p or 4K, for the more demanding audiences.
Another feature also worth looking into is the frame rate. Science may claim that our vision can barely recognize between 30 FPS and 60 FPS (or higher FPS, for that matter). However, a subtle difference exists between a lower and higher FPS, especially in gaming. Content creators playing competitive first-person games will benefit from recording or streaming their gameplay at 60 FPS, at least due to the noticeable responsiveness from 30 FPS.
Resolution and framerate support
Under the most common circumstances, users opt for a 1080p display resolution at 60 FPS or higher. But as stated previously, higher numbers than the aforementioned indicate something better, such as 1440p or 4K for display and 120 FPS or higher for frame rate.
Latency
By definition, latency is the delay between an input and the anticipated response to the information. In this case, lower values mean better when it comes to latency. Ideally, a livestreamer should look for a capture card capable of latency at zero or lower values, which significantly offsets delay.
Compatibility with different operating systems and software
Generally, capture cards would work on various platforms because of their broad range of operating system support. However, if a capture card is designed specifically for one particular OS, such as Windows only, that is worth checking out.
Recording and Editing Software
Capture cards do not function on hardware alone. If anything, this implies the need for software to use with the records or streams. While some devices may have a pre-built program, others may require a third-party application. It is worth considering whether the user would prefer something proprietary or generic to use with their hardware.
Recommendations for software to use with capture cards for recording and livestreaming
Although some capture cards come with their software and others rely on third-party apps, only a few of these programs stand out among content creators and may vary according to their use case.
However, for livestreamers looking for plenty of flexibility with their streams, such as the addition of watermarks or their webcam presence, the Open Broadcast Software (OBS) Studio easily tops the list.
How to Set Up a Capture Card
Setting up a capture card can be done in one of two ways, depending on the type. An external capture card is plug-and-play, connecting to a PC or console via the USB or HDMI port and display. Meanwhile, an internal capture card requires a direct and more permanent approach as it requires getting plugged into the motherboard's PCI-E slot.
Tips and best practices for setting up and configuring your capture card
Setting up your capture card can be an overwhelming experience the first time, requiring some learning. But like many firsts, it is all about experiencing it. Going at it blind may pose more incredible frustration than being prepared beforehand.
Comparison of Different Brands and Models
Those with a budget and a powerful PC looking for an excellent external capture card will find the Elgato HD60 S+ a good option for up to 4K display resolution streaming. But those on a tight budget cannot go wrong with the dongle-sized Mirabox HSV3217 for its affordable pricing and general capabilities. Meanwhile, content creators looking to bring their games to the next level will find the AVerMedia GC573 Live Gamer 4K an excellent choice for its rich functionalities.
Detailed comparisons of the performance, price, and features of different capture cards
| | | | |
| --- | --- | --- | --- |
| Capture Card | Performance | Price (USD) | Features |
|  Elgato HD60 S+ |   Up to 4K, 60 FPS |   $159.99 | Supports OBS, Xsplit, and more; unlimited footage |
|  Mirabox HSV3217 |   Up to 1080p, 60 FPS |   $39.00 | Supports OBS and other multimedia players; has a microphone and audio ports |
| AVerMedia GC573 Live Gamer 4K |   Up to 4K, 60 FPS; 1080p or lower, up to 240 FPS |   $209.99 | RGB lighting presets; AVerMedia Gaming Utility; supports OBS, Xsplit, and Streamlabs |
Accessories and Add-ons for Capture Cards
A computer or console complementing the capture card may be the barebones requirement for a complete livestreaming setup. But in other cases, these requirements alone may not be enough. Here is some other stuff that a content creator might need to record and livestream content.
Corsair HS80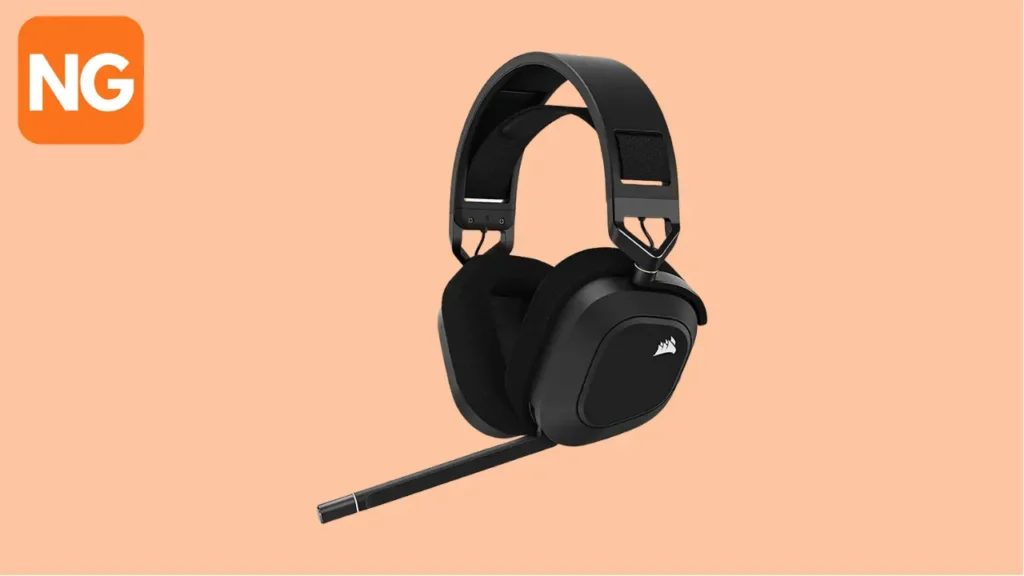 Whether to add live commentaries or engage the audience in conversation in real-time, a headset helps in providing both audio output and feedback between the livestreamer and their audiences. The Corsair HS80 is an excellent option for its out-of-the-box usability that does not compromise sound quality, unlike others that depend on filters to produce the most outstanding audio feedback.
Anker Powerline II AK-848061062830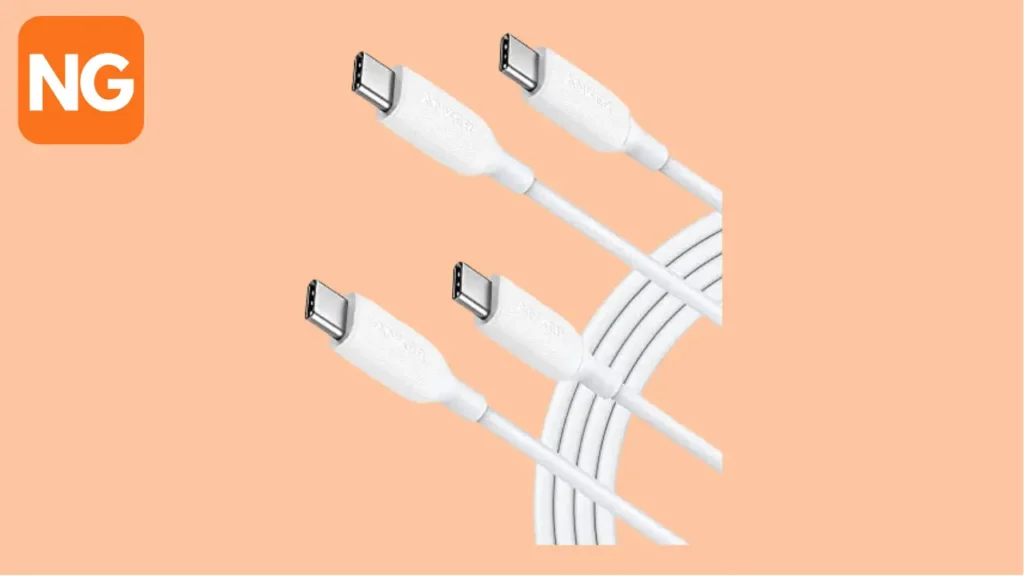 There is no connection between a computer or console; an external capture card is possible without a USB cable that facilitates the deed. Although most external capture cards will come with this accessory out of the box, a spare or substitute is always a welcome addition to any livestreaming structure. The Anker Powerline II AK-848061062830 is a good choice for its relative flexibility due to its three connectors: micro-USB, Type-C, and Lightning, and a regular USB on the opposite side.
Belkin HDMI 2.1 Ultra High Speed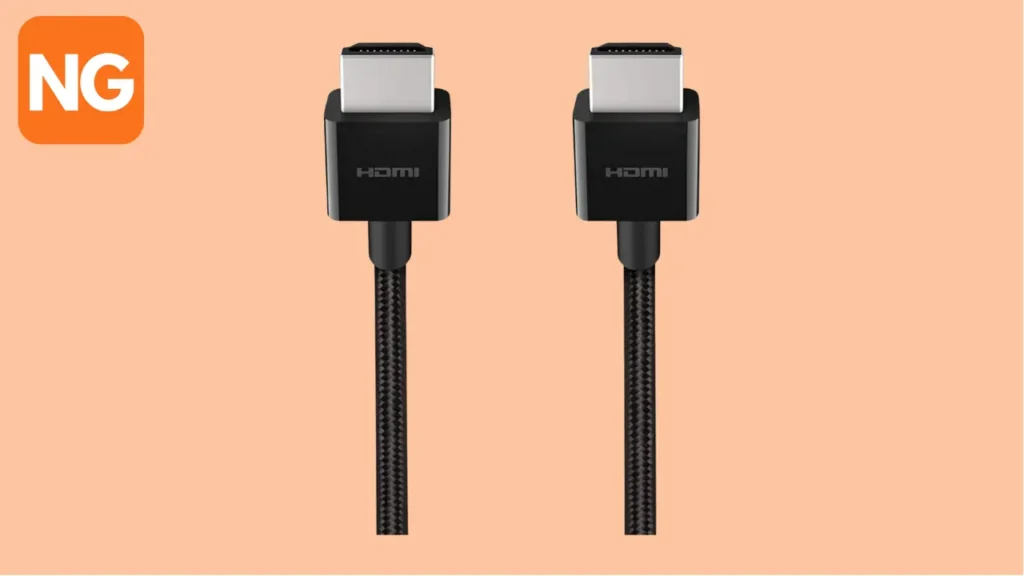 Connecting a capture card to a display requires a cable, like HDMI. The Belkin HDMI 2.1 is an essential tool for content creators looking to view their content in high display resolution and refresh rate, otherwise constrained in older HDMI technology.