This page lists the best MMORPG and top MMOs of 2023.
We have entered the year 2023 with some of the best free games to ever introduced video gaming, particularly in the MMORPG and MMO spaces. This meant venturing into the new year with our beloved titles at their most present and best states, contents included, in tow.
The following are the best MMORPGs and top MMOs to play in 2023:
Elder Scrolls Online | ArcheAge | Albion Online | Star Wars: The Old Republic | Guild Wars 2 | Eve Online | World of Warcraft Classic | Lost Ark | Final Fantasy XIV | World of Warcraft | Star Trek Online | New World | Black Desert Online | Wizard101 | Destiny 2 | Neverwinter | Runescape | Trove | Romans: Age of Caesar | Lord of the Rings Online
Elder Scrolls Online
Based on the popular role-playing franchise by Bethesda, Elder Scrolls Online (ESO) brings the players together in the world of Tamriel where they explore its expansive world and unravel its mysteries, MMORPG style.
For a game that was released way back in 2014, this game has become so enriched with content throughout its running time. Any player can easily join in the fun and not spend anything by playing for free. However, it is worth noting that half that makes ESO such a compelling and complete experience to play is locked behind a paywall.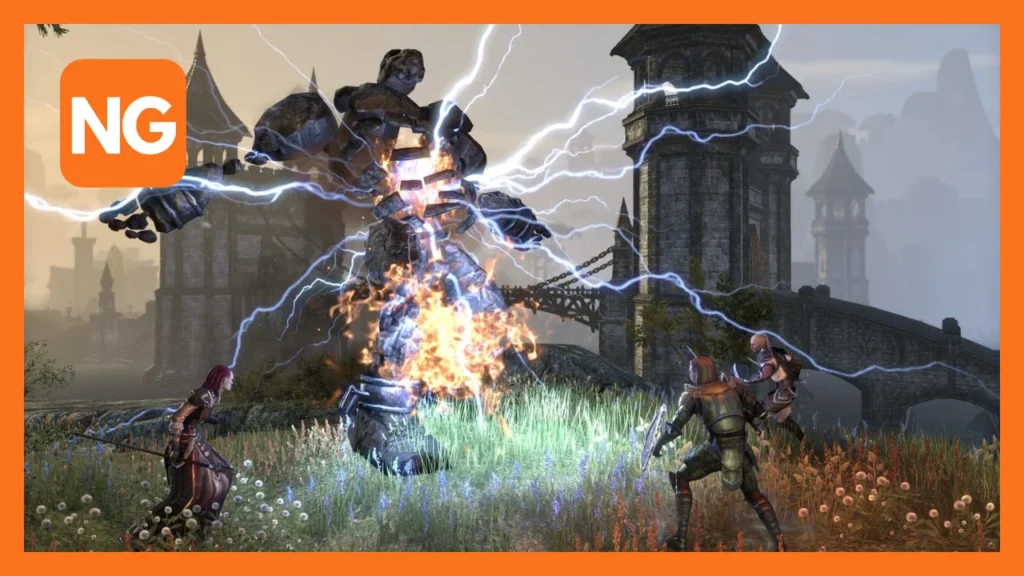 ArcheAge
South Korea is known for some of the best MMORPGs in existence. Aside from their top-notch visuals, South Korean developers are known for their creativity that makes even traditional MMORPGs feel new. ArcheAge fits the bill and, despite its aging graphics, remains an engaging title to play in today's modern hardware.
But while there had been talks that ArchAge 2 is already in the works, such a premise should garner interest from players who are seeking to familiarize themselves with the game's lore with ArcheAge.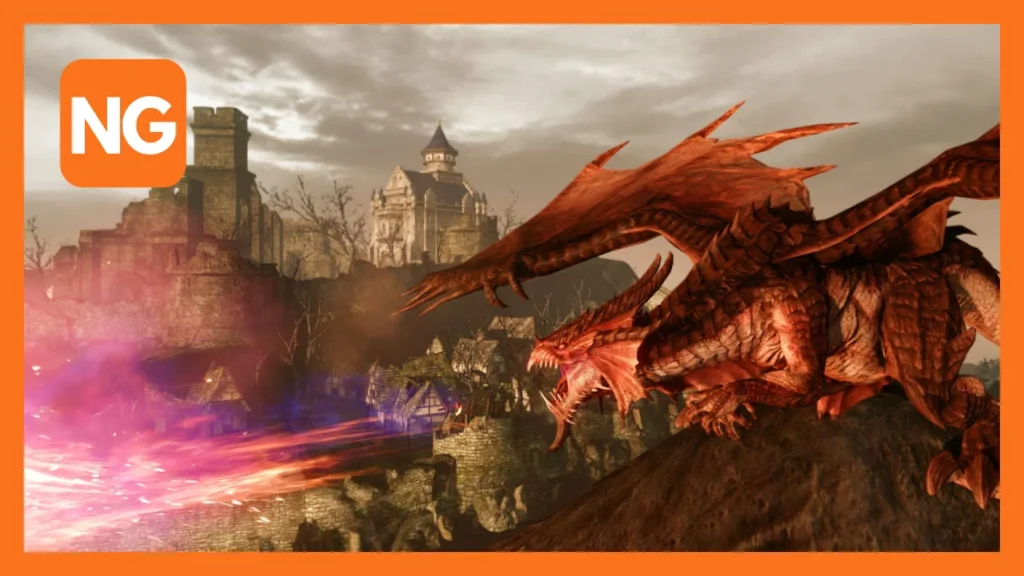 Albion Online
As an MMORPG, it might come off as no surprise that Albion Online is a grindy game to play, so much so that it takes a dedicated player to get deeper into the game. But those who do are rewarded with an engrossing title where PVP, in addition to the grinding aspect, is a major highlight.
Competitive players certainly love Albion Online in that regard such that becoming strong, made intricate by the game's complex and extensive skill tree system, to withstand and overcome other players become a main theme to it.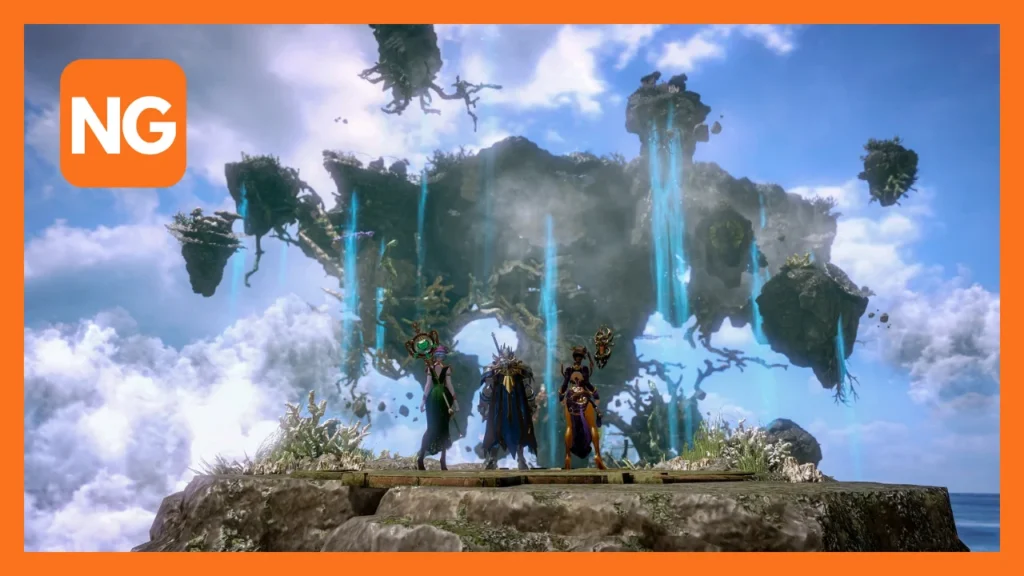 Star Wars: The Old Republic
Fans of the Star Wars franchise swear about the Star Wars: The Old Republic's story, despite being an MMORPG. Some even go so far as to claim that it is one of the bests in the franchise.
But even non-fans of the franchise will find it easy to like SWTOR so long as they have a penchant for MMORPG. For a game that can be alluded to as a World of Warcraft game on Star Wars cosmetics, this sci-fi MMORPG has something strong in its core design.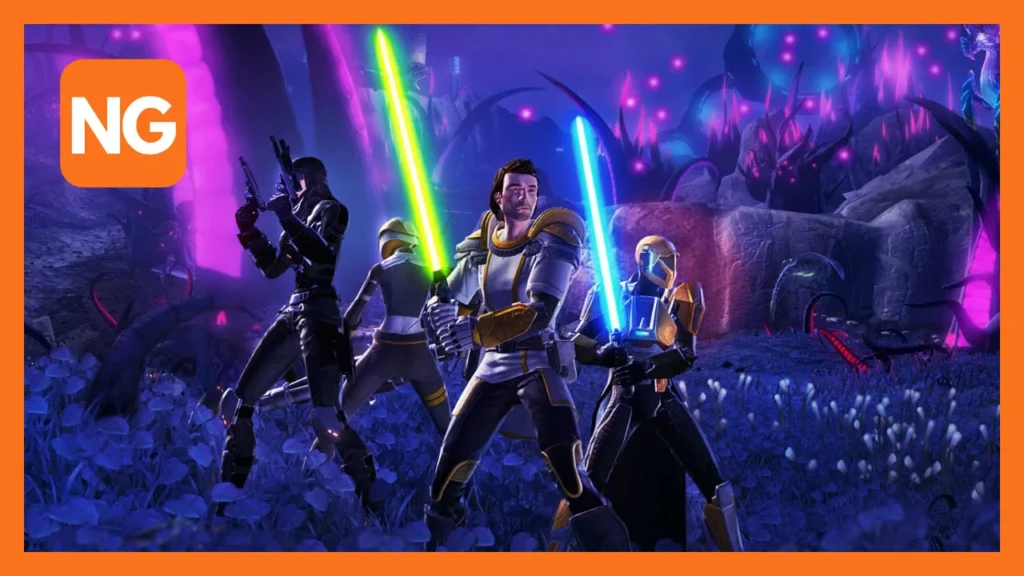 Guild Wars 2
There is plenty that can be said about Guild Wars 2 that explains its years-long mainstay in the gaming business. But like many longstanding games of its kind, there is a good reason why they last—simply, because they are good.
Going through the story and completing quests may certainly be central to GW2's gameplay. But many agree that the game's PvE and PvP contents are what make it even more interesting.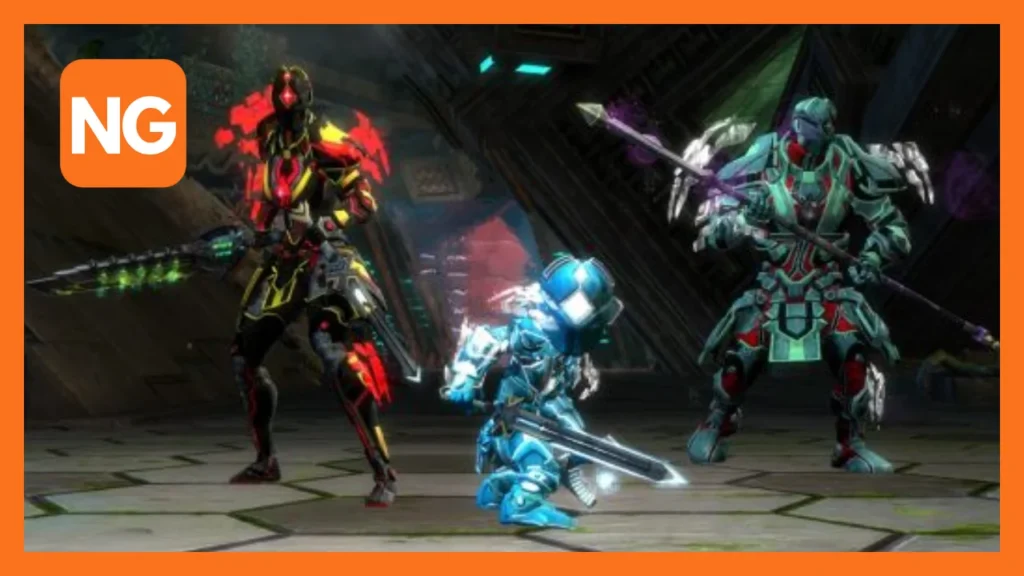 Eve Online
Eve Online is not a simple game to play especially for those who are used to traditional MMORPGs because of its complex design. With heavy reliance on numbers, the game is quite technically a crunching game but rewards those who spend the time to optimize.
But what is Eve Online if not also for its plethora of spacecraft that players can maneuver across the game's expansive sandbox world? Not to mention the theatrics that takes place during space combat.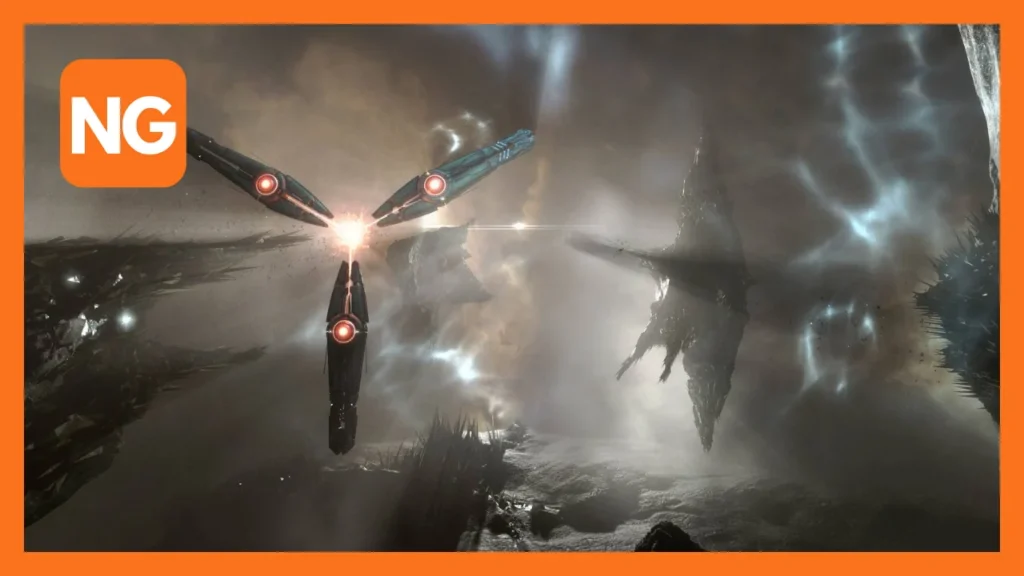 World of Warcraft Classic
With expansion after expansion, World of Warcraft has transformed into a different beast. But with such changes also comes the departure from what certain fans like about the seminal title. With interest in the original being so strong, Blizzard listened to the fans' demand by releasing the Classic version, which contains all the original content that made the original such a classic hit.
Going back to roots might imply completely reverting the changes done with the game However, Classic managed to only trim the fat while retaining the more polished interface introduced in later expansions, including the long list of stability fixes.
If you're keen to start playing World of Warcraft, check out our Ultimate WoW Leveling Guide.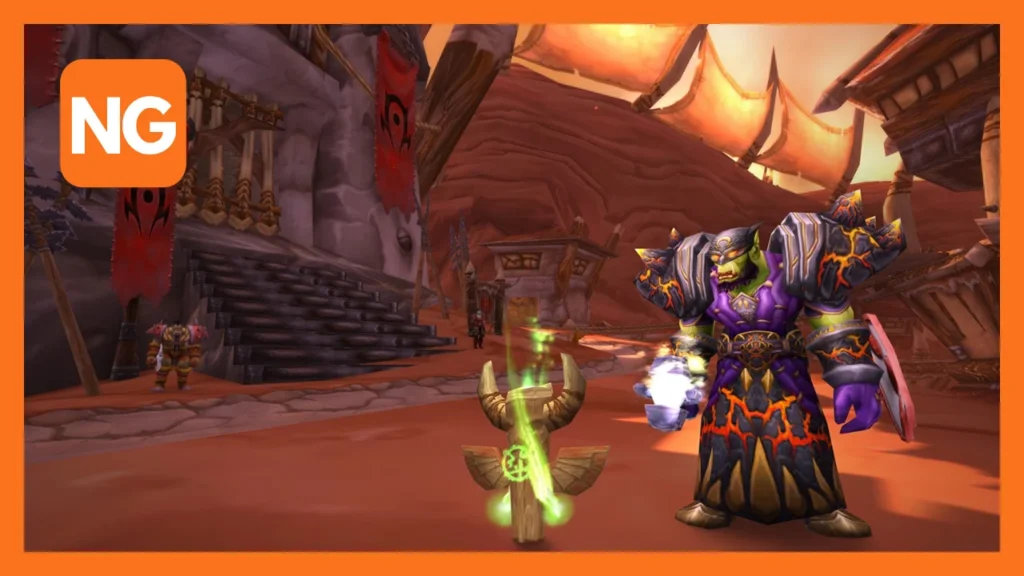 Lost Ark
After taking South Korea by storm when it debuted in 2019, the rest of the world has finally gotten their hands on Lost Ark in 2022. Despite the somewhat long wait, it meant that the game was already a lot more refined when it launched worldwide.
But while the visuals may be one of the game's major selling points, it does not end just there. Gameplay-wise, this MMORPG has depth to its combat that makes battles engaging in every instance, only further enhanced by the quality of the presentation.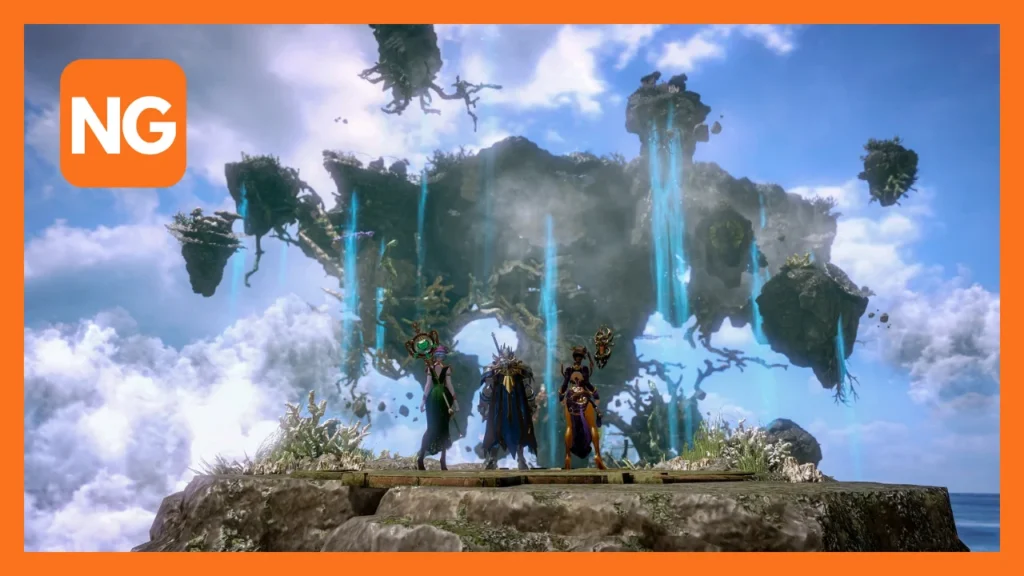 Final Fantasy XIV
Final Fantasy XIV used to be a subscription-only game. With the recent update, however, the game became more accessible to players, albeit free only to a certain extent. This meant that everyone can now experience and enjoy Square Enix's beloved MMORPG.
As is true of the franchise, the part that makes FFXIV interesting is the job classes that players can choose from and dictate their play style. But certainly doing quests alone or with friends is also another added layer of icing to the cake.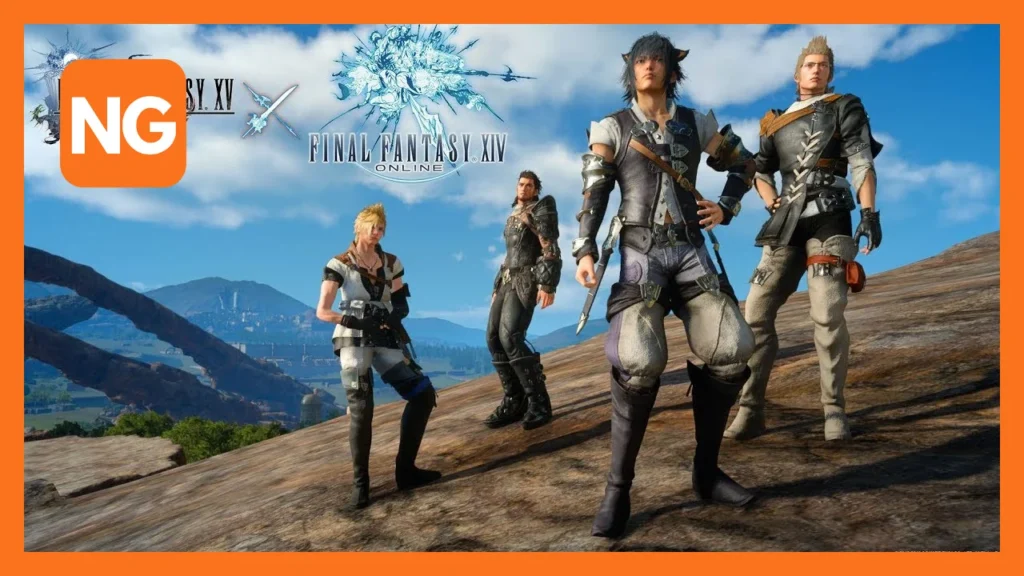 World of Warcraft
World of Warcraft (WoW) has long dominated the MMORPG market. And with a staying power that spans close to two decades, the game is setting itself up to be the next holder of the "longest-running MMORPG" in existence.
WoW may be less as popular now as it was back in its heyday. But even in 2023, this beast of an MMORPG remains alive and kicking, thanks to its expansive and still-growing content.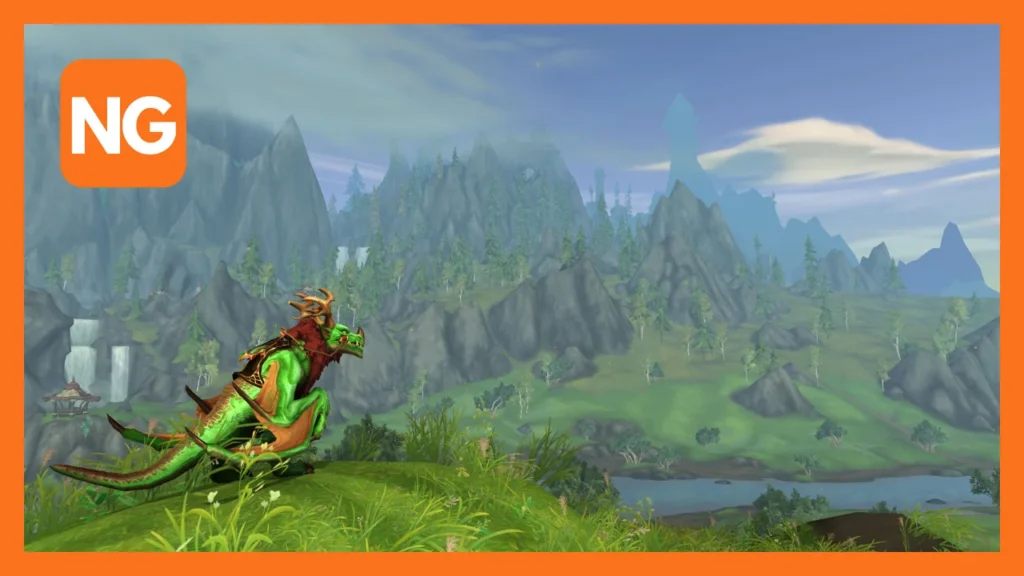 Star Trek Online
If you are playing Star Wars: The Old Republic and traveling across the expanse of its galaxies is not scratching your itch for a cosmic adventure, then playing Star Trek Online might.
Like its rival in the same genre, STO has a strong emphasis on space flight, the journey that follows, and the battles that take place therein. This also means that gearing up on their spacecraft makes for an important aspect of surviving through the game.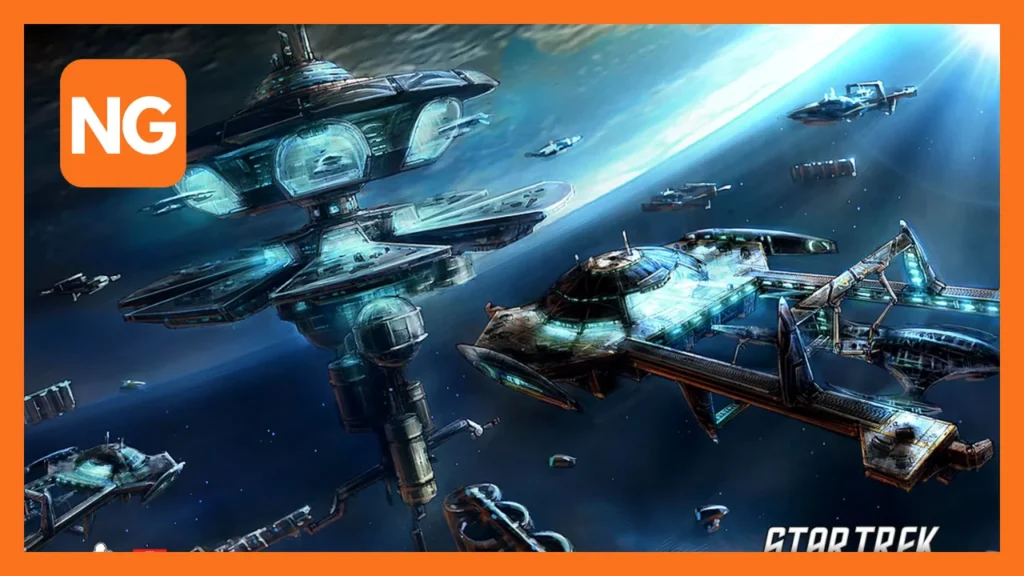 New World
Made by an Amazon in-house studio, New World is the company's first foray into MMORPG and it came with a bang—topping Steam's chart for its overall concurrent players soon after it was released. But while the game fell short of its capacity to cater to the entire player base's demand initially, subsequent upgrades made NW more accessible and a lot more refined than ever before.
It has been at least a year since the game launched back in 2021, and since then, New World has managed to establish a solid player base whose numbers have been recently growing again.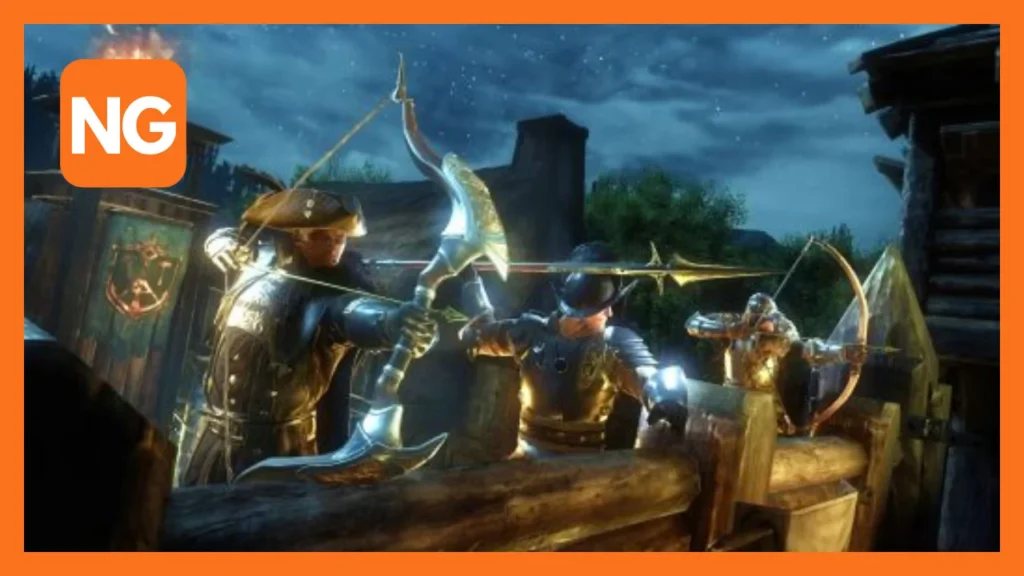 Black Desert Online
At just a glance, it is not that hard to see that a fraction of Black Dessert Online's appeal lies in its top-notch visuals. Certainly a pretty game to boot, BSO is also just compelling to play for its mechanics.
Not everything is perfect about Black Dessert Online, though, particularly its reliance on the gacha mechanics. But for those who could overlook the somewhat unforgiving randomization mechanics, the game's upsides significantly outweigh the downsides.
Related: Is Black Desert Cross Platform in 2023? (PC, Mobile, PS4, PS5, Xbox One)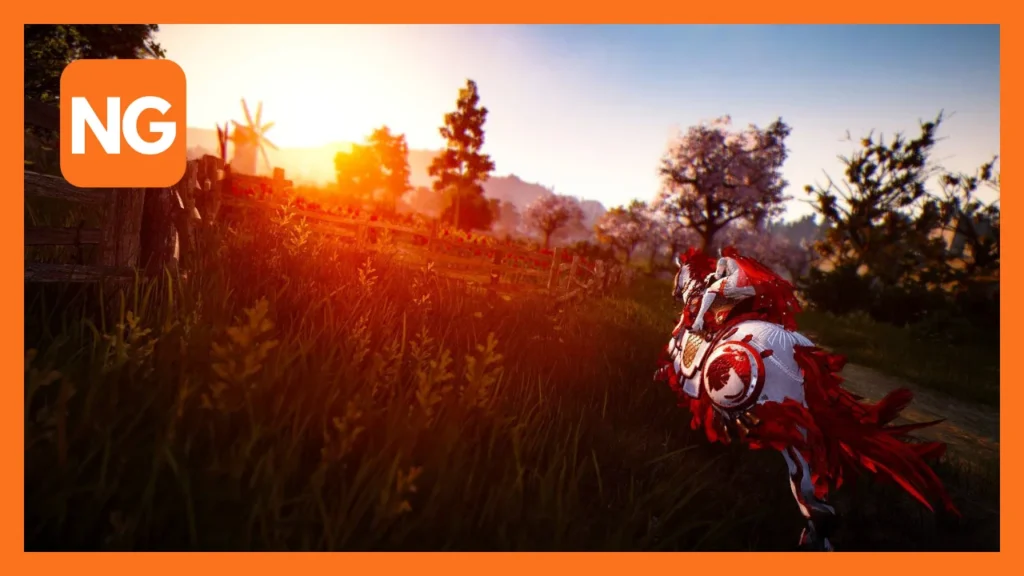 Wizard101
Wizard101, a game released in 2008, is certainly showing its age in 2023. But despite that undeniable fact, the game holds up among fans of the MMORPG genre—and the aggregate reviews on Steam clearly show. Just do not be surprised to see a good portion of the player base being comprised of individuals who have built a nostalgia for the game.
If you have a thing about magic, doing quests, and grinding, then Wizard101 should be a game for you.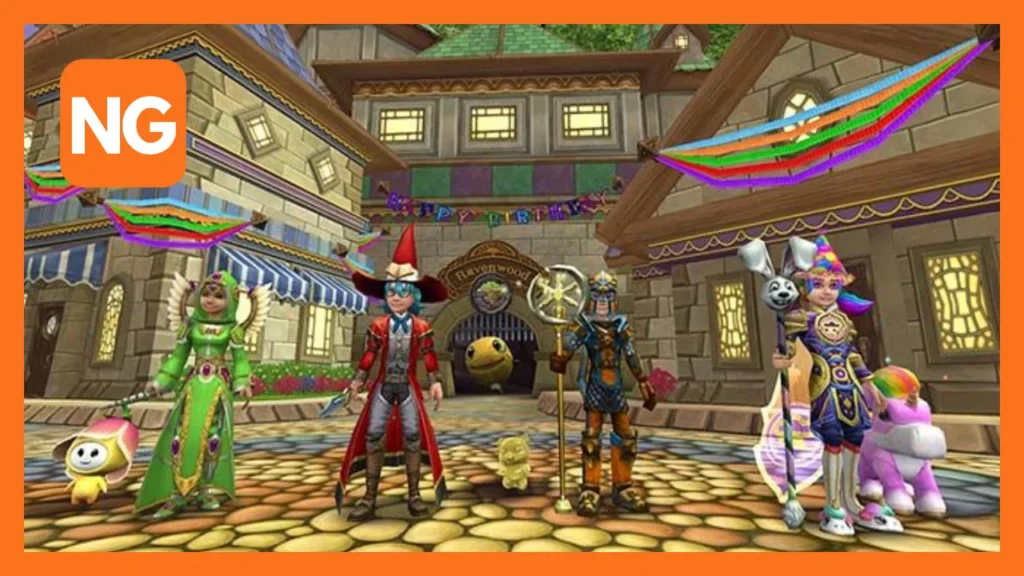 Destiny 2
From the same developers that brought the Halo franchise and a sequel to the original Destiny, Destiny 2 retains everything that made the first game compelling while adding other more interesting elements into the mix.
As a shooter co-op title, Destiny 2 plays similarly to Halo with its first-person perspective but with attention to cooperative play, especially in a long dungeon run that rewards players with rare and valuable loots called Raid. D2, for the most part, is about acquiring loot as players shoot their way against monstrous opponents, as the guardians.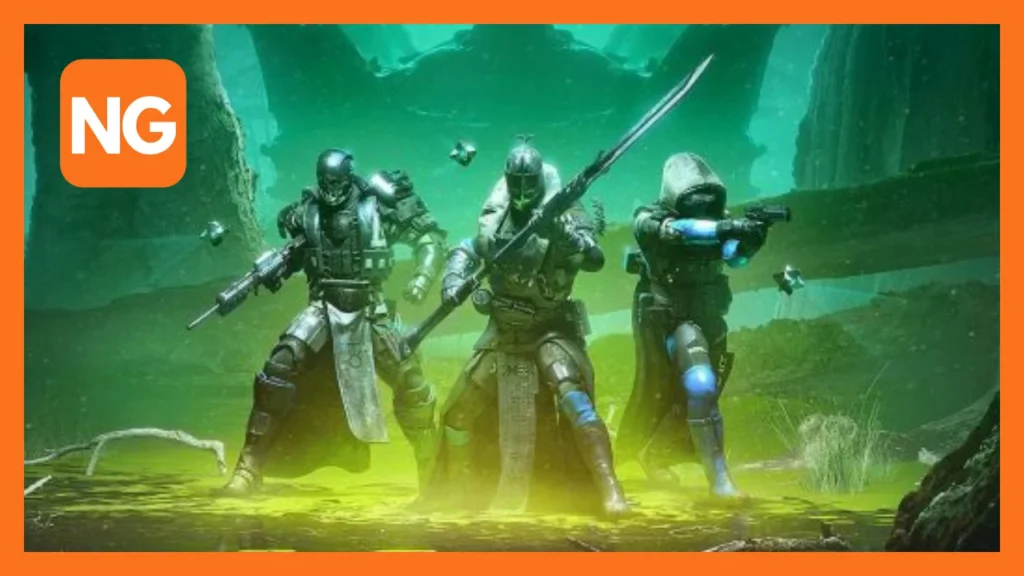 Neverwinter
Yet another title that was based on the popular Dungeons and Dragons franchise, Neverwinter is another longstanding franchise that saw an MMORPG rendition roughly 10 years ago in 2013.
Not reinventing the wheel, Neverwinter's greatest strength lies in its fast-paced combat, which might sound uncommon in the genre, but is unique to itself and does work if you are simply looking to have a fun time gaming.
Runescape
Before its revival in 2020 via Steam, Runescape proudly held the title of being one of the oldest MMORPGs. That is, after having a long run that spanned from 2001 to 2018.
But more than just making a comeback from the grave, Runescape, in its latest iteration, improves upon its former self, bringing to the fan base a better experience than the one they knew and loved about the game—a lot of quests and skills, and storylines that weave together in good harmony.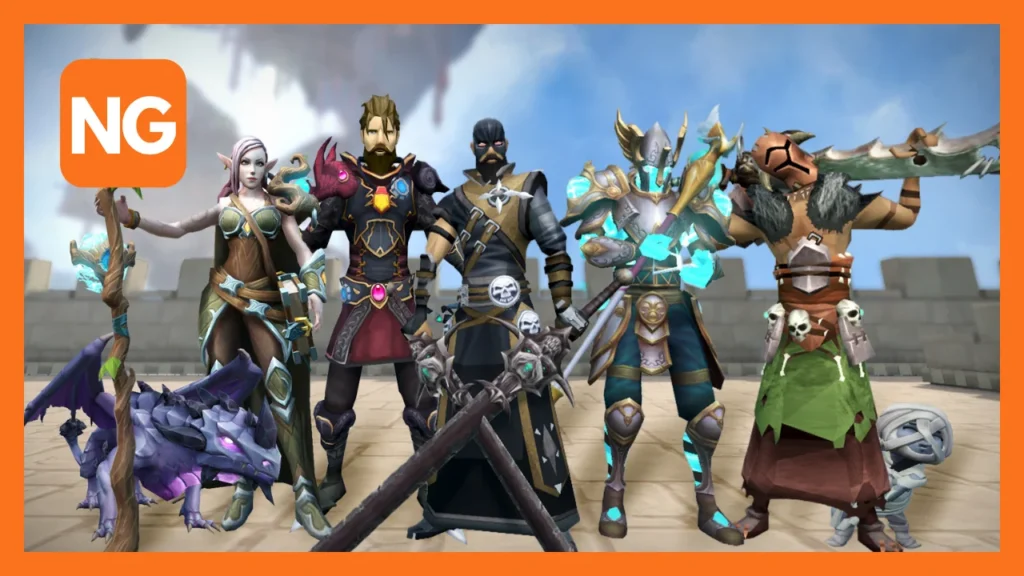 Trove
What do you get when you combine Minecraft's blocky, yet surprisingly appealing, aesthetics, elements that make MMORPG a class of its own, and so much more? The game Trove, of course.
Although there may be some debate as to how Trove has changed over time, still there are aspects of the old version of Trove that will generate enough interest for it to be in their playlist.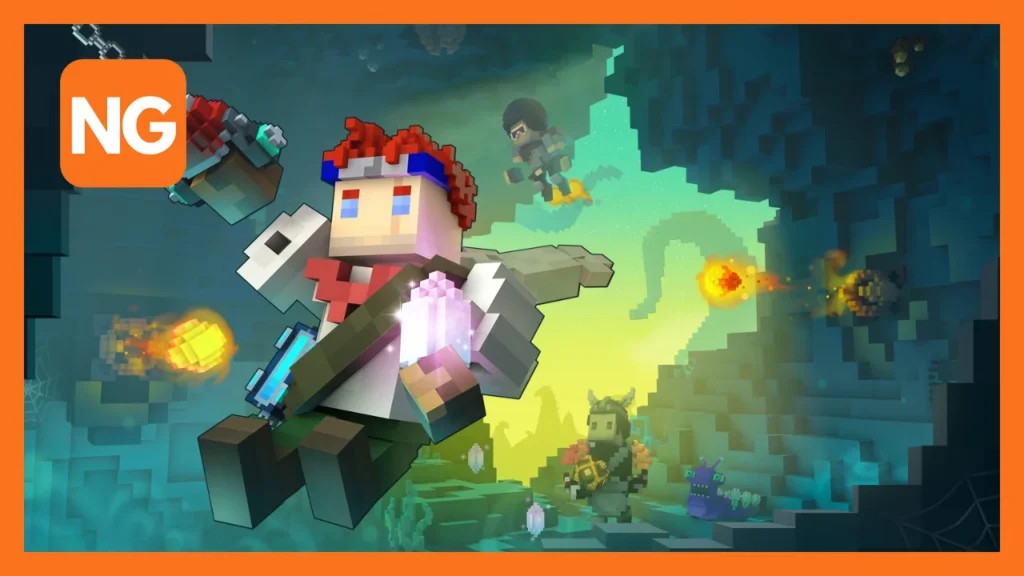 Romans: Age of Caesar
Brought to the players by the same developers that made Stronghold Kingdoms, Romans: Age of Caesar is an MMORTS that revolves around the building of civilization while working cooperatively with other players towards a common goal.
Made accessible via a web browser, Romans: Age of Caesar is an easy game to pick up as well as a good time when played along with friends—but more so when meeting objectives through synergistic and collective efforts.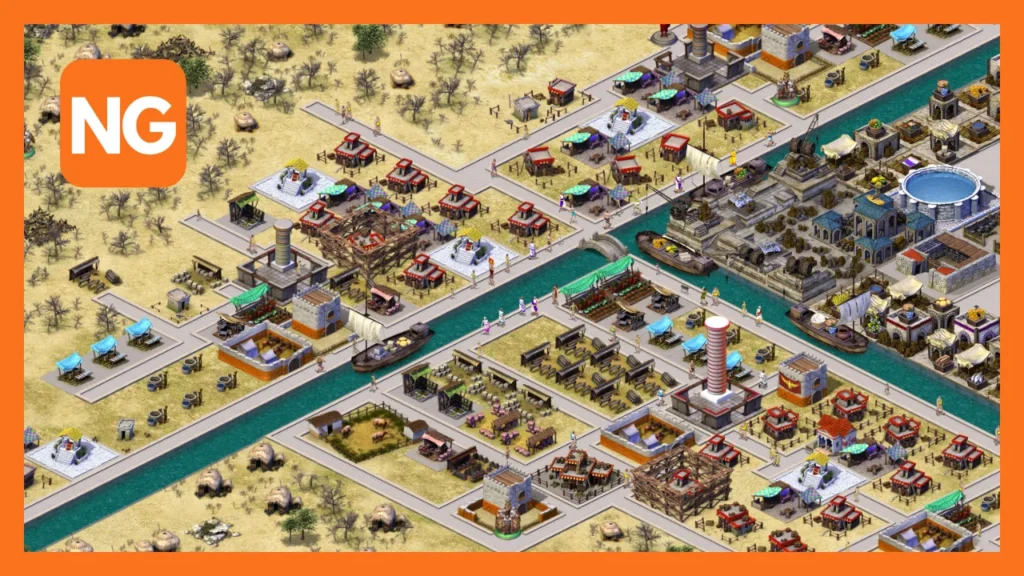 Lord of the Rings Online
The title of this game alone is more than enough to entice a large following. But Lord of the Rings Online is a game that is capable of standing on its own—that is, primarily through its strong storytelling as seen through the lens of characters not found in the book, which are the players.
However, being an MMORPG, part of what makes LOTRO so interesting are also its gameplay elements that see the players taking the role of someone in the background as they go through the lore, complete quests, or engage in battles.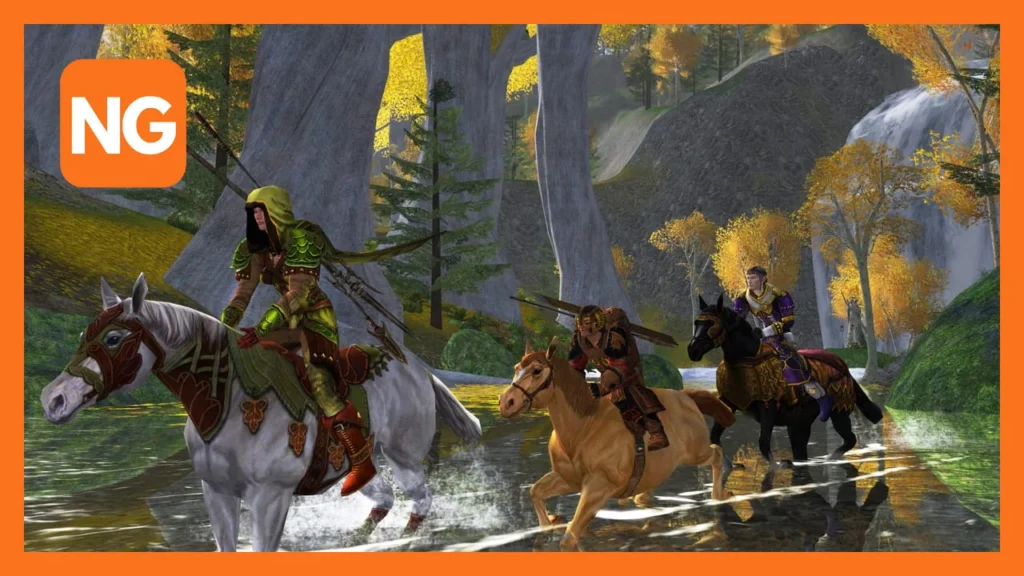 Playing video games can be a solitary experience if you do it solo, but is the complete opposite when you do it with peers or friends. This undoubtedly is what makes MMOs and MMORPGs such compelling classes of games, even to this day.