Minecraft
The 10 Best Minecraft Factions Servers, Ranked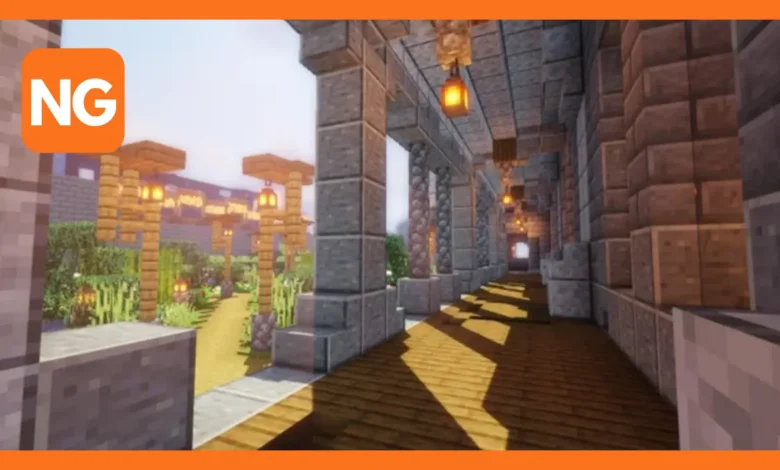 This page explains the best Minecraft faction servers.
What is a Minecraft Factions server?
A Factions server is a plugin that adds further features to the popular building game, Minecraft. In particular, the ability for players to create their clan—or faction—in order to become the most significant group of players over other factions in a particular server. It is essentially a turf war but set in the rather expansive world of Minecraft.
Why play in a Factions server?
For players who love the idea of playing with a group of individuals towards a common goal—that is, to be at the top of other clans, in terms of power base—a Factions server serves as the ideal landscape where players could compete and live their gaming aspirations. Which, for an experienced MMORPG player, would be akin to being a part of a guild or, in a different case, being a member of alliances of guilds.
Related Section: Bedrock Minecraft Hack Clients
What are the best Factions servers in Minecraft?
There is now a galore of Factions servers that populate Minecraft since the concept took off some years ago. But with so many to choose from, it can get overwhelming, not to mention time-consuming, to find out which ones are good to play in. We will save you the trouble of figuring it out yourself by listing some of the servers in Minecraft that are sure to take any player's fancy.
1. Complex Gaming
IP Address: top.mc-complex.com
With roughly 6000 players playing in the server as of writing, Complex Gaming is undoubtedly one of the biggest and most popular Factions servers there is. Part of its prominence boils down to its modified state, one in particular with the introduction of Pixelmon, which adds some Pokemon elements to the game. But this is but just one of the many interesting facets that make the server truly compelling for Minecraft fans, namely with features such as a Leaderboard system, and daily rewards, among others, being in place.
2. BlockDrop
IP Address: mc.blockdrop.org
The BlockDrop server has seven game modes that are sure to entice the average Minecraft fan, which consists of the following: Events, Factions, Skyblock, Prison, Bedwards, City Life, and Lifesteal SMP. But for the many that choose to play in this server, perhaps one of its most riveting aspects is the idea of starting with a very good start—that is, being fully equipped with an amazing set of gear, making everyone's initial experience with the server to be as easy and smooth enough as possible but not without the eventual challenges.
3. JartexNetwork
IP Address: topf.jartex.fun
Like BlockDrop, JartexNetwork does not like making players have a rough start, do so by giving beginners a set of enchanted equipment. This boost gives a leg up that will eventually lead every player to do Factions missions and help their Factions grow, which itself comes with benefits. Players will also find excitement in entering The Dark Zone for the number of mobs that they would encounter and the unique loot they could gather for selling.
4. Advancius Network
IP Address: mc.advancius.net
A complete opposite to BlockDrop and JartexNetwork, Advancius Network does not believe in the notion of making it easy for players from the start. Instead of holding players' hands from the beginning, this server teaches each player about the hardship of starting with pretty much barebones gear. But what makes playing with Advancius Network sweet is the idea of noticeable growth and the potential of becoming overpowered through equipment over time.
5. Lemon Cloud
IP Address: play.lemoncloud.org
Despite the popularity of Factions, there are not that many Minecraft servers that dedicate their resources to the game mode. Because, more often than not, servers in general try to keep player interests by diversifying what they offer to the table rather than be focused on one big thing. However, Lemon Cloud is different in that it does the complete opposite. For something that revolves around Factions a lot, the server has become somewhat synonymous with team-based competition resulting in a vast number of cosmetics, kits, as well as events. To keep things fresh, Lemon Cloud runs on seasons, giving players something new to look forward to with every change.
6. The Archon
IP Address: pvp.TheArchon.net
Playing on well-established Minecraft servers can be intimidating for most new players in that seasoned individuals often populate them. But while many are willing to take the risk and mitigate it by joining a faction early into the game, there is a server that is considered to be generally player-friendly. The Archon server is a special example of this idea in that it offers to keep things fresh for everyone through a reset after every few months. Although freshers are likely to join the server at any point in time, the best time to begin their journey in The Archon is when a season starts, not in the thick of it.
7. MassiveCraft Factions
IP Address: Massivecraft.com
It is hard to imagine the Factions game mode in Minecraft without crediting the very first server that pioneered it all. MassiveCraft Factions is one such server. Being the longest-running Factions-based server, MassiveCraft has come up with all sorts of content, including unique features such as the FactionsAchievements, FactionsDynmap, and FactionsTax. But if there is one thing that makes this server stand out from the crowd visually is its approach to world-building through its unparalleled custom biomes, consisting of canyons, ruins, iceberg oceans, and so much more.
8. InsanityCraft
IP Address: top.insanitycraft.net
InsanityCraft might be a fairly new kid on the block but this server has easily grown in popularity since its appearance. While it shares the many elements that make up an outstanding server, like the ones mentioned (or otherwise implied) in this list, InsanityCraft has something unique, too, on its own. Notably, its dedication to the quest system alongside its interesting rewards, including custom tags, as well as custom fishing. If you are like many Minecraft players who like accomplishing stuff in-game, then InsanityCraft is a good consideration.
9. MineMalia
IP Address: play.minemalia.com
It is quite hard to imagine playing a role-playing game without a sort of progression that makes the overall experience engaging throughout. MineMalia, with its emphasis on the McMMO aspect of the game, plays heavily on that belief, which keeps its players grinding and growing at the same time. Outside of that, MineMalia makes for an interesting server for Factions in Minecraft for incorporating certain features that make the game mode eternally compelling.
10. Mana Cube
IP Address: play.manacube.com
Players who are genuinely interested in team-based PVP should look no further than Mana Cube. While this server does not necessarily reinvent the wheel when it comes to Factions, its highlight on raids keeps participating groups in-game typically on edge. But as each faction is only as powerful as the combination of all of its active members, individual players play a significant role in the overall dynamics and are therefore rewarded for it by having a piece of the server's virtual land to build their bases.