Minecraft
How to Bind Hotkeys in Horion (Keybinds List) – Beginner's Tutorial
In this Minecraft Hacks Wiki Guide, we will explain how to assign Horion hotkeys and bring up the menu in the popular Minecraft-modded client.
How Do I Bring up the Horion Menu or TabGUI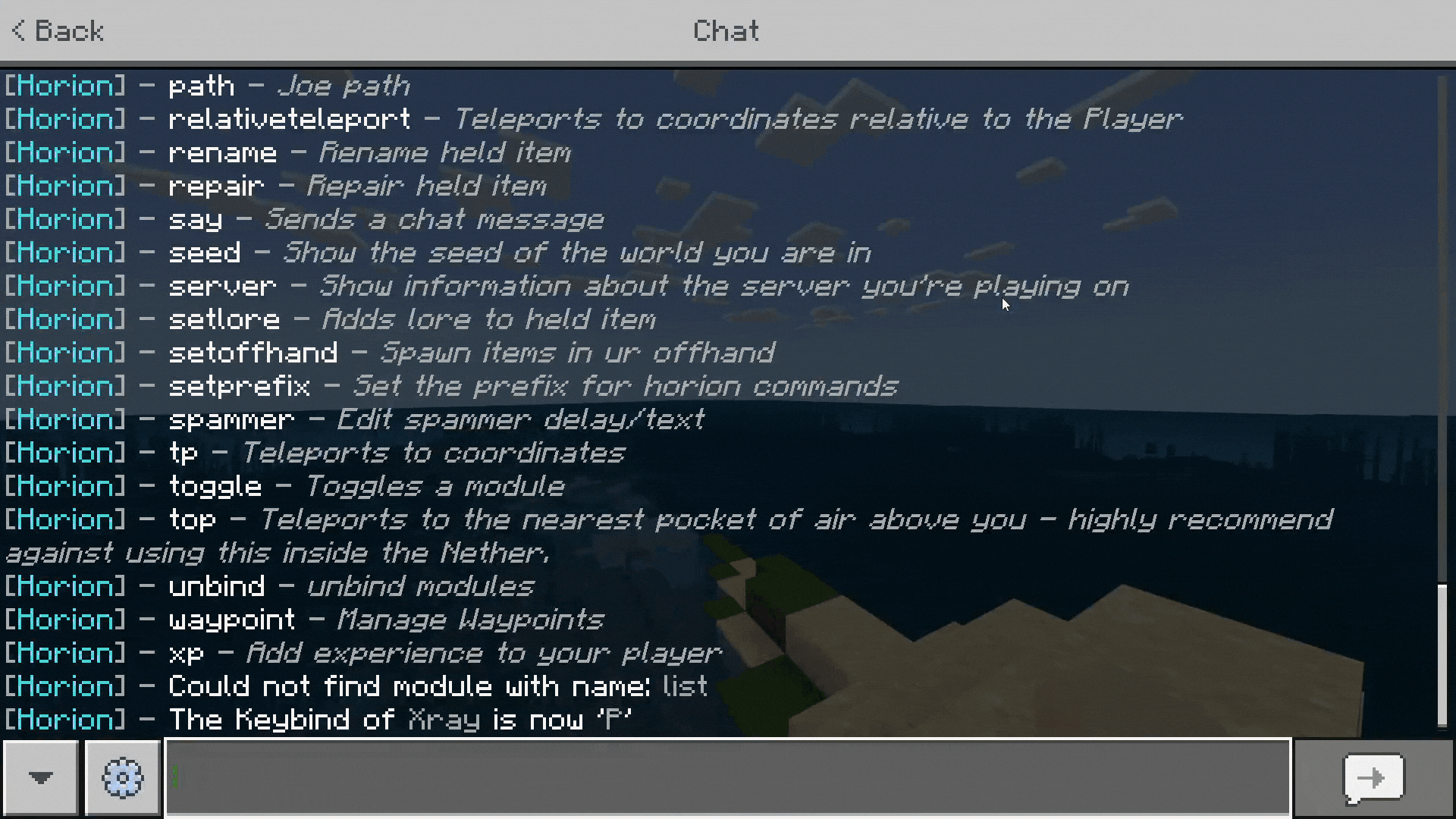 To bring up the Horion menu, press the T key to open the chat and type .bind clickGUI <hotkey> but replace the <hotkey> with the desired keybind. Click the key to open the GUI (aka the Horion Menu), where you can access and toggle various hacks.
How to Assign Horion Hotkeys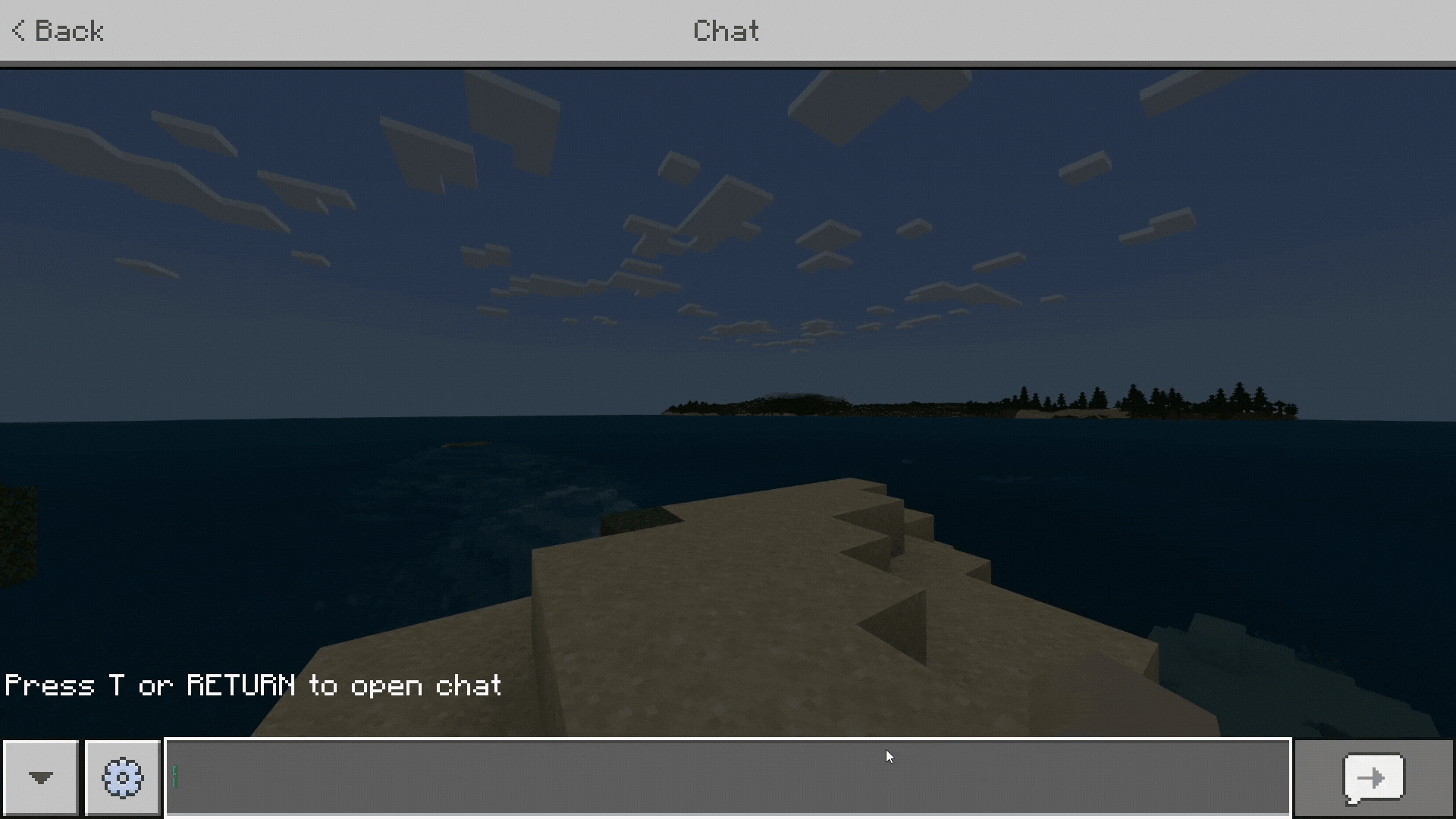 To assign hotkeys in Horion, players must first open the chat by pressing the T key and then typing .bind <hack> <key> so, for example, .bind xray P.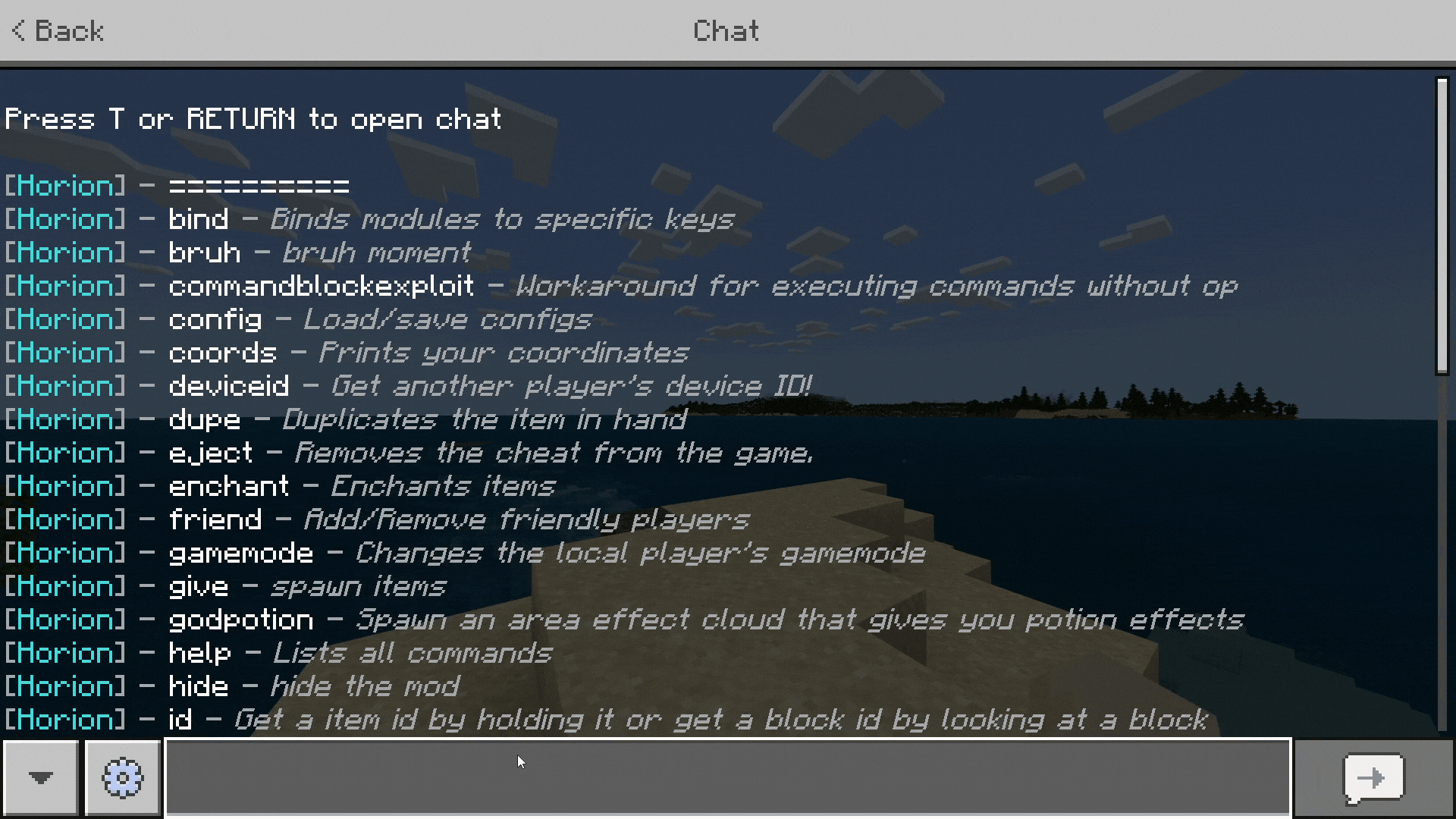 The Horion Minecraft hack client offers a variety of hotkeys that players can use to access different cheats and features. Some examples of available hotkeys include:
.bind Aimbot
.bind Xray
.bind Killaura
.bind ClickGUI
.bind Reach
.bind Tracer
.bind ESP
.bind NoFall
.bind Fly
.bind AutoAmor
.bind AutoTool
.bind Scaffold
.bind Nuker
.bind AutoFish
.bind Freecam