Welcome back to Neural Gamer. We are here with another Merge Magic guide to help you navigate the challenges. Today's post is about Merge Magic challenge 13. This challenge is one of the simpler ones, but we still like to offer guides on each of the challenges. 
Also called Level 80, Challenge 13 costs 7 Compasses to do. The goal is to create a Mythical Idol, and the Goal Stars are to create Glowing Plants, destroy 3 witches, and hatch 4 Peacat Babies. The potential rewards are Little Shimmering Plant, Minotaur Egg, and Wise Floating Rock.
RELATED: How to Beat Challenge 29 on Merge Magic
Challenge 13 Walkthrough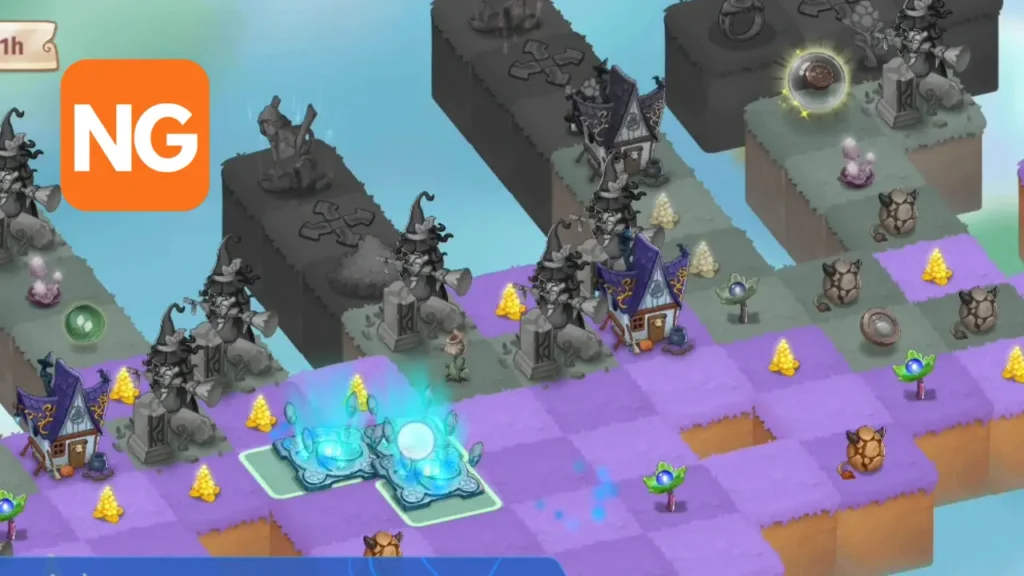 First, you start by merging Random Portals. Merging Minotaur Eggs comes next. Then you merge the Blessed Sprouts and Blessed flowers, followed by harvesting the Blessed Bloom. Now you want to destroy that first Witch Hut. Then, merge the five Little Shimmering Plants.
Next, destroy that second Witch Hut and merge the three Rocky Underwood. After that, merging the three Peacat eggs comes next. Now you want to merge the five Frozen Forest Witches, destroying them as they come out. Finish out by destroying that third Witch Hut.
Now it's time to merge the three Little Shimmering Plants and the three Twinkling Plants. Finally, you want to destroy the fourth Witch Hut before merging the Glowing Plants. Finally, you will merge those three Broken Mythical Idols to finish the challenge. You've done it! Congratulations! 
Now you know how to finish Challenge 13 in Merge Magic. We will add more walkthroughs for Merge Magic and other games, so please keep coming back to our site. You will always find something new here to help you with your games. Leave a comment, too, if you like.