BitLife
How to Become a Pilot in BitLife
This page contains information on how to become a pilot in BitLife.
For your character to become a pilot, they must first graduate from the university before attending flying lessons. The required amount of flying lessons is 40 hours, after which you are needed to pass the pilot test. Doing this will give you full access to a pilot's career path.
It is also helpful careerwise if your character develops high, wise stats from high school to university. Achieve high stats by studying hard and joining activities that will enable you to get a scholarship to go to university.
Related: How to Dance at a Nightclub in BitLife
While studying at the university, get a part-time job that will help you get money to pay for piloting studies. After you are done with school, head to the Activities tab and find the Licences option. To complete this task, your character must finish 40 hours of flight school, which will take one year to complete.
Taking the Pilot's License Test in BitLife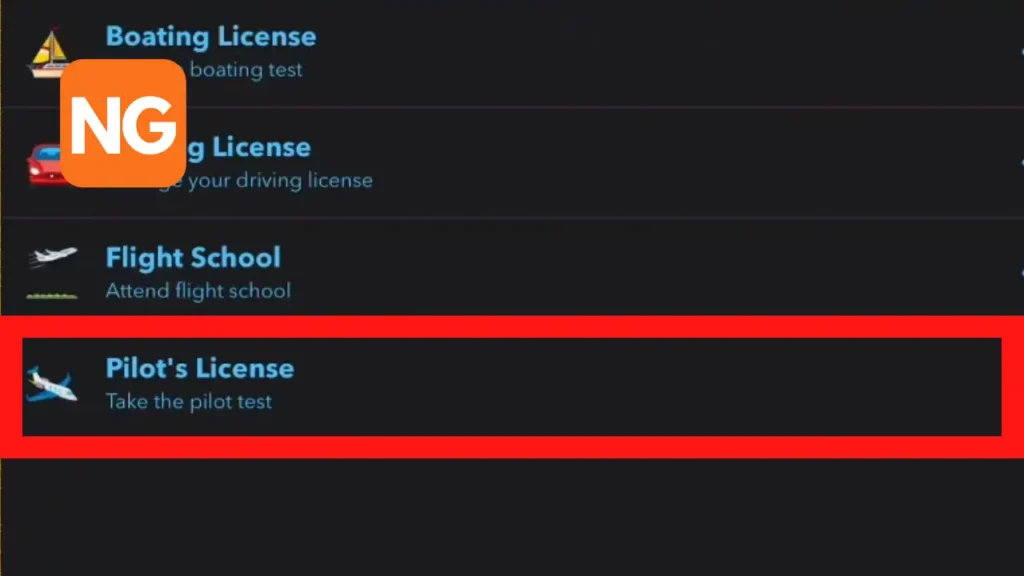 After working for 40 hours, the next step is to take the Pilot's License Test. The test costs $960. The test comprises questions concerning parts of an airplane and their functions.
When you have completed and passed the Pilot License Test, your character is ready to start finding a job. It will take some time to secure a job so the player will be searching for a while. Alternatively, you can start b searching under the Activities tab for a Pilot Trainee opening. Once you find one, apply and take the interview. If your answer the interview questions correctly, you will get the job.
Also: How to Be a Marriage Counselor in BitLife
How to Get the Pilot Career Achievement in BitLife
After getting the Pilot Trainee job, work extra hard each year. You will finally be promoted to co-pilot and have a good salary. Next, your character will become a pilot, followed by an airline captain, and eventually get the necessary experience to become a chief pilot. Your character will attain the Pilot Career Achievement after becoming an airline captain.