Tropico 6
How to Fix Tropico is Too Crowded & Population Cap
This Tropico 6 guide will explain how to fix the Tropico is too crowded message, which occurs because your island has too many citizens.
Overpopulation has disastrous effects on Tropico's economy and citizens, which will result in less efficient production and other adverse side effects.
For instance, traffic jams are more frequent. Players can fix this issue by lowering the number of intersections built on your island and building houses near workplaces.
Furthermore, a crowded Tropico will mean not enough housing for every citizen. As a result, Tropicans will begin constructing tents adjacent to roads and buildings — not good.
To fix the Tropico is too crowded message, follow these solutions…
Change Workmodes and Immigration Policy
Firstly, change your Immigration Office's workmode to Tropico First and increase the building's budget to 5 (or max). Also, change your Immigration Policy (in your constitution).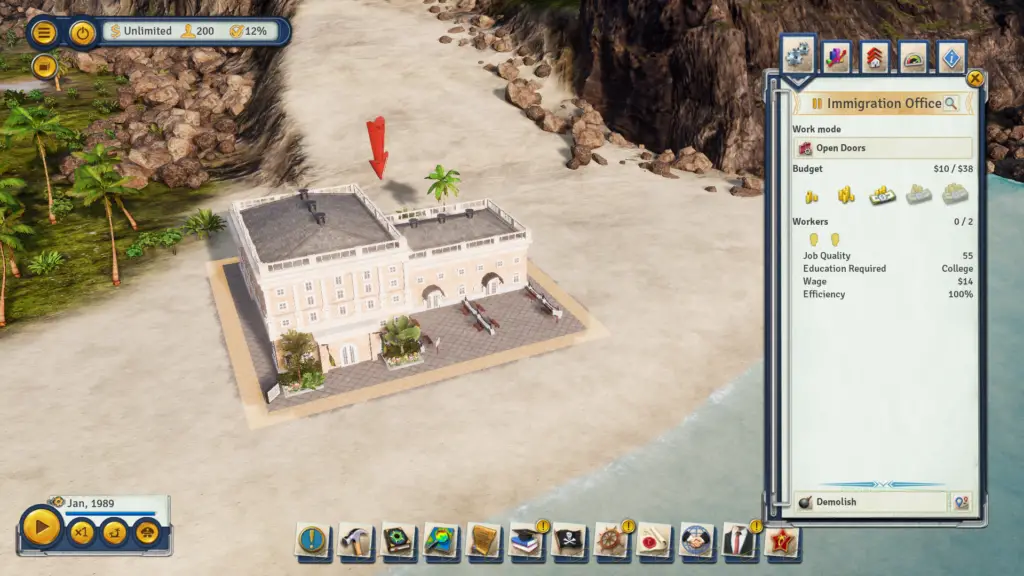 Raise Human Cap to 10,000
Without changing anything, Tropico's default population cap is 2000 — meaning that your island can only hold 2000 citizens, and no more will immigrate. However, players can change this in setting:
Go to Options
Select Gameplay (at the top)
Change Population Limit to 10,000.
Build a College and Change the Workmode
During the Cold War Era, the College building set to the Mind Sells work mode encourages Tropicans to leave the island. For each Tropican that goes, you'll gain $300.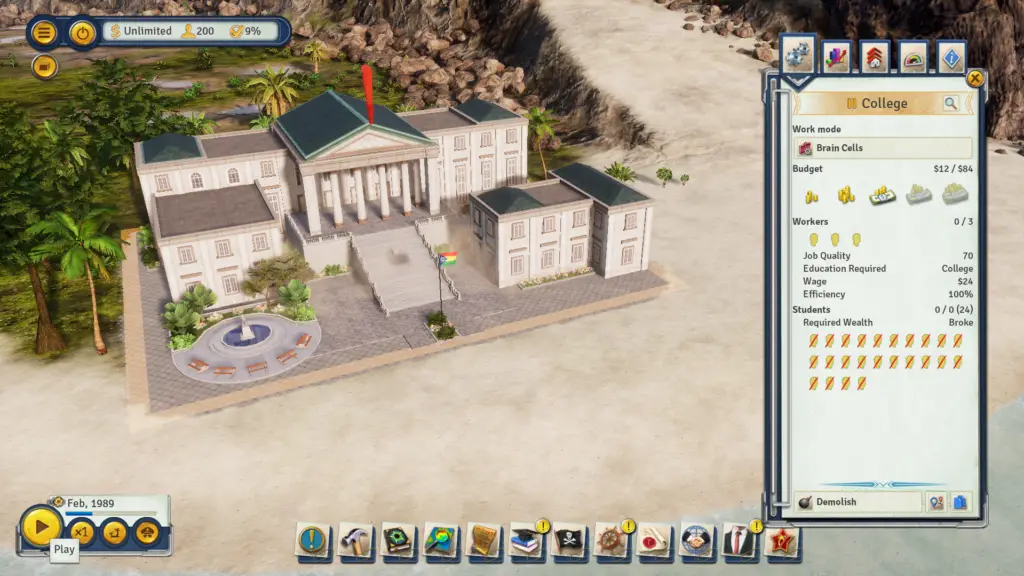 Mods for Population Cap
If you're playing Tropico 5, downloadable mods can increase the population cap — but be careful! It takes a powerful computer for your game not to crash when you have thousands of citizens.
Read More: How to Sabotage Axis in Tropico 6
Build Prisons and Arrest Tropicans
Alternatively, prisons can be used to arrest citizens and then deport them. Dungeons are unlocked early, in the colonial era.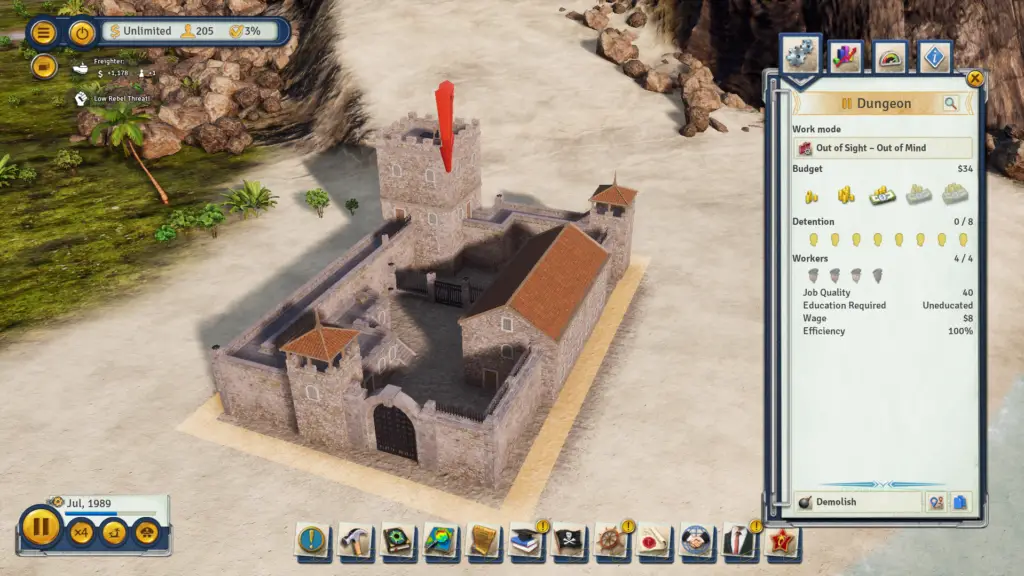 Pay Workers Less
A cost-efficient method to lower your population is to reduce their living standard — by paying them less! This will discourage foreigners from emigrating and encourage citizens to leave. To pay Tropicans less, begin by clicking on a building, then selecting the lowest cash symbol.
Thanks for reading our guide on how to fix the Tropico is too crowded message.