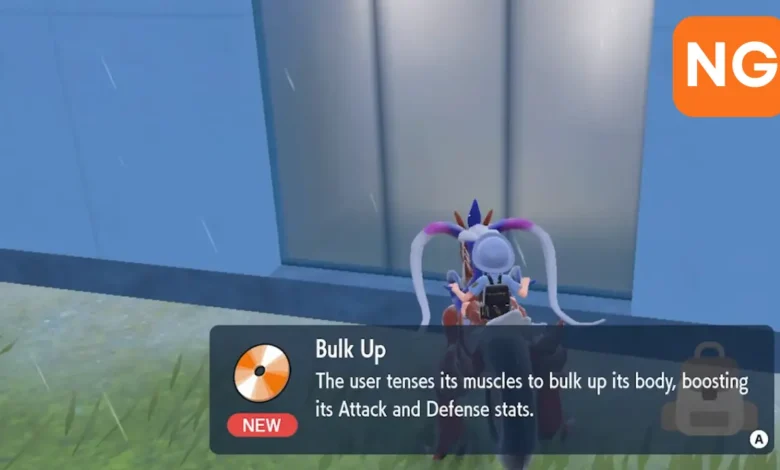 With the launch of the ninth generation of Pokemon games, trainers have to learn yet another way of using Technical Machines (TM for short). TMs are back to being one-time-use-only items, but a player can create them repeatedly after acquiring the first copy. With that in mind, how does one find Bulk Up (TM064) in Paldea?
Bulk Up (TM064) is in Alfornada, located in South Province Area 6. Head towards the Pokemon gym at the northeast corner of town, and check the right side of the building. A yellow beacon, signifying a TM, is there waiting.
Finding a TM while traveling only grants trainers one copy. Keep reading to learn how the TM can be crafted as often as necessary, along with the materials needed.
TM
Location (Region)
Ingredients
Bulk Up 064
South Province Area Six
• 3,000 League Points (LP)
• 3 Makuhita Sweat
• 3 Axew Scales
How to Find Bulk Up (TM064)
Bulk Up (TM064) is northeast of Alfornada in South Province Area 6, to the gym's right. Enter Alfornada and head to the northeast corner of the town to locate the Pokemon Gym. But instead of entering the gym, check to the right of the building to find the yellow TM beacon.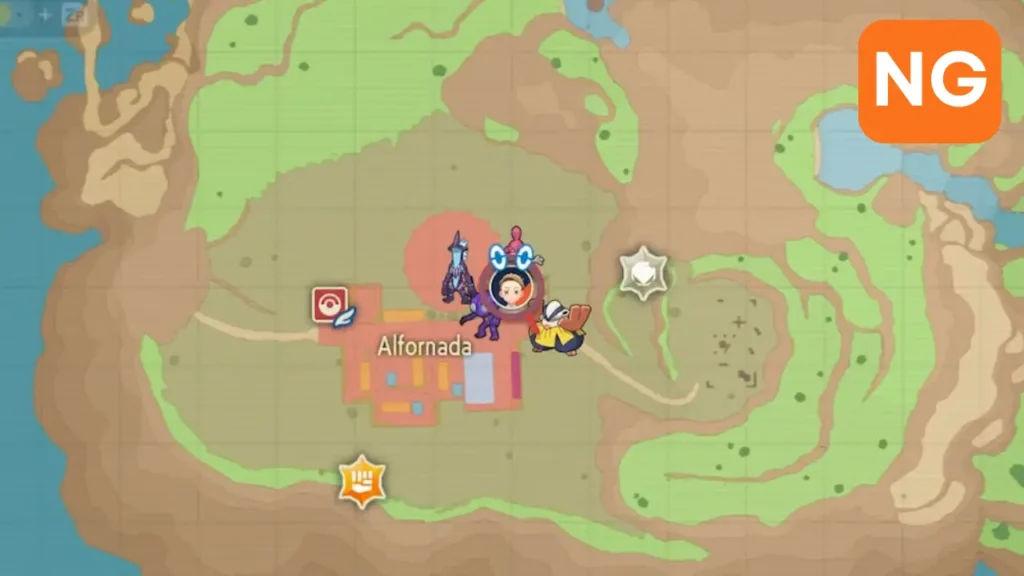 Ingredients for Crafting Bulk Up (TM064)
Acquiring a TM for the first time unlocks it as a recipe for crafting later. Any trainer who needs more than one copy of Bulk Up (TM064) must have the following materials:
3,000 LP
3 Makuhita Sweat
3 Axew Scales
Defeating pokemon in wild battles or Let's Go mode will grant you these items, so make sure to defeat any wild Makuhita and Axew. For league points (LP), trainers can earn a set amount by checking any tera raid crystal in Paldea. There's no need to join the raid for these points.
Related: How To Get Sword Dance (TM088) in Pokémon Scarlet and Violet
Information About Bulk Up (TM064)
Here's an overview of Bulk Up:
Move type: Fighting
Power Points (PP): 20
Base Power: 0
Accuracy: 100
Effect Description: The user tenses to bulk up its body, boosting its Attack and Defense stats.
Actual description: Raises the user's Attack and Defense by one level.
Who Can Learn Bulk Up (TM064)
Before spending league points and using any materials for Bulk Up, ensure that the target pokemon is compatible with the TM. Here are all of the pokemon in-game that can use Bulk Up (TM064):
Mankey
Primeape
Tauros
Heracross
Sneasel
Teddiursa
Ursaring
Breloom
Slakoth
Vigoroth
Slaking
Makuhita
Hariyama
Sableye
Meditite
Medicham
Buizel
Floatzel
Riolu
Lucario
Croagunk
Toxicroak
Gallade
Krookodile
Eelektross
Beartic
Rufflet
Braviary
Talonflame
Skiddo
Gogoat
Hawlucha
Crabrawler
Crabominable
Lycanroc (all forms)
Komala
Mimikyu
Bruxish
Corviknight
Grimmsnarl
Falinks
Quaquaval
Pawmot
Ceruledge
Palafin
Flamigo
Annihilape
Great Tusk
Scream Tail
Slither Wing
Koraidon