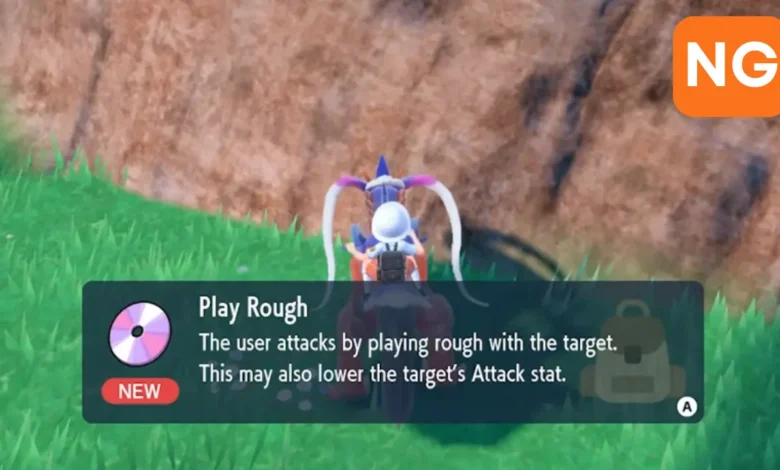 Some of the strongest Pokémon in the whole Paldea area may be defeated by techniques like Play Rough. Players should include this in their move set since it can take out Dragon, Dark, and Fighting-type Pokémon. Following are the instructions and ingredients needed to craft the Play Rough (TM127) in Pokémon Violet and Scarlet, which will help players defeat mighty dragons.
TM
Location (Region)
Ingredients
Play Rough (TM127)
East Province Area Two South Province Area Six 
• 10000 League Points (LP)
• 3 Tandemaus Fur
• 5 Fidough Fur
• 3 Tinkatink Hair
Where to Find Play Rough (TM127)
It's possible to locate Play Rough (TM127) in two places. The first one may be found in East Province Area 2 to the west of the nearby Pokémon Center. The watchtower towards the south can be used to fly above this, and otherwise, players can probably only get to it by climbing.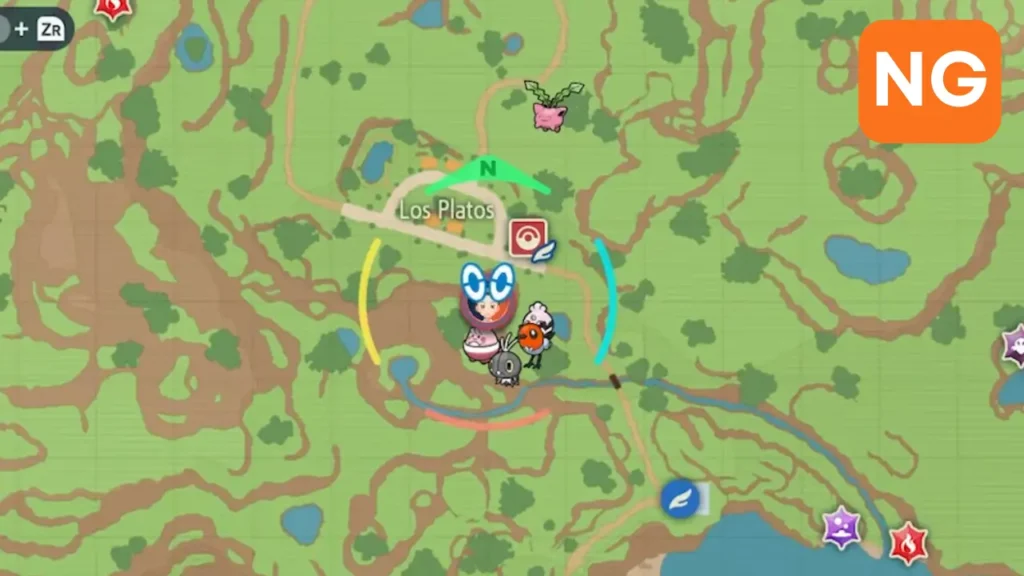 Option two is to go to South Province Area Six. It takes a little more effort to travel to this spot. To get there, take a flight to Alfornada, then head east before ascending the stone slope next to the river.
Players can drop to a ledge below this stone hill where Play Rough will be, and it may be simple to fall straight past it if players lack the climbing skill.
Related | How To Get Eerie Impulse (TM096) in Pokémon Scarlet and Violet
How to Craft Play Rough (TM127)
Once players have a copy of Play Rough (TM127), they can make more copies at any TM Machine at a Pokémon Center. They will need the following ingredients:
10000 League Points (LP)
3 Tandemaus Fur
5 Fidough Fur
3 Tinkatink Hair
Which Pokémon Can Play Rough (TM127) Be Used On
Here is a list of Pokémon that Play Rough (TM127 can be used on:
Maschiff
Pichu
Luxray
Cetitan
Tinkatink
Copperajah
Arcanine
Fidough
Cetoddle
Hattrem
Meowscarada
Oinkologne (Male)
Igglybuff
Lycanroc (Midnight Form)
Azumarill
Impidimp
Slakoth
Deerling
Hatterene
Phanpy
Vigoroth
Oinkologne (Female)
Mimikyu
Houndstone
Rockruff
Gogoat
Bounsweet
Lechonk
Pawmo
Meowth
Dachsbun
Swablu
Raichu
Grimmsnarl
Luxio
Floragato
Morgrem
Indeedee (Female)
Indeedee (Male)
Jigglypuff
Tinkaton
Wigglytuff
Persian
Galarian Meowth
Lycanroc (Dusk Form)
Hatenna
Tsareena
Cubchoo
Marill
Pachirisu
Dragalge
Tinkatuff
Komala
Sylveon
Ursaring
Sprigatito
Frosmoth
Mabosstiff
Maushold
Iron Bundle
Great Tusk
Teddiursa
Donphan
Alomomola
Altaria
Klefki
Cufant
Beartic
Greavard
Tandemaus
Sawsbuck
Lycanroc (Midday Form)
Skiddo
Perrserker
Shinx
Scream Tail
Iron Hands
Pawmi
Slaking
Skuntank
Pikachu
Steenee
Stunky
Skrelp
Dedenne
Growlithe
Pawmot