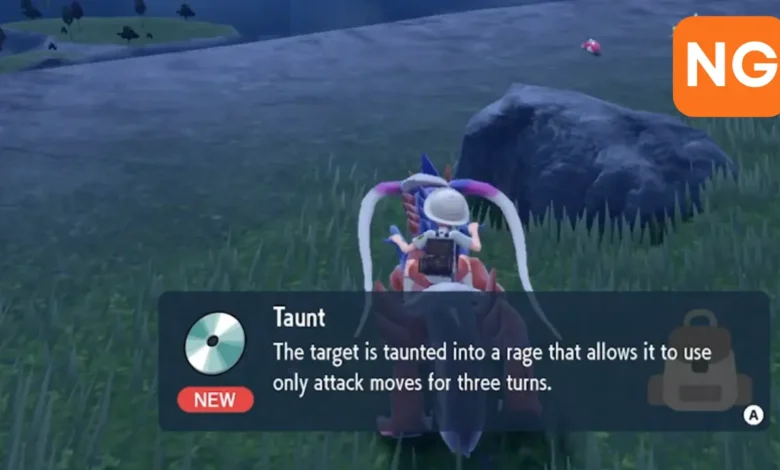 Most Pokémon can learn the Dark-type Taunt (TM087). This move limits the enemy's attacks to one kind for three turns. The move has 100 Accuracy and 20 Power Points (PP), but no Power stats.
TM
Location (Region)
Ingredients
Taunt (TM087)
South section of Casseroya Lake
• 3000 League Points (LP)
• 3 Meowth Fur
• 3 Sneasel Claw
• 3 Sableye Gem
Where to Find Taunt (TM087)
First, players must defeat Team Star's Fighting Crew to obtain Taunt in Violet and Scarlet. Players must build their squad with many Flying, Psychic, and Fairy types to achieve this. This kind of Pokémon aids their ability to combat Team Star's Fighting Crew.
There are a few places where players may locate this TM. It is located in the southern portion of Casseroya Lake, close to a rock atop a cliff.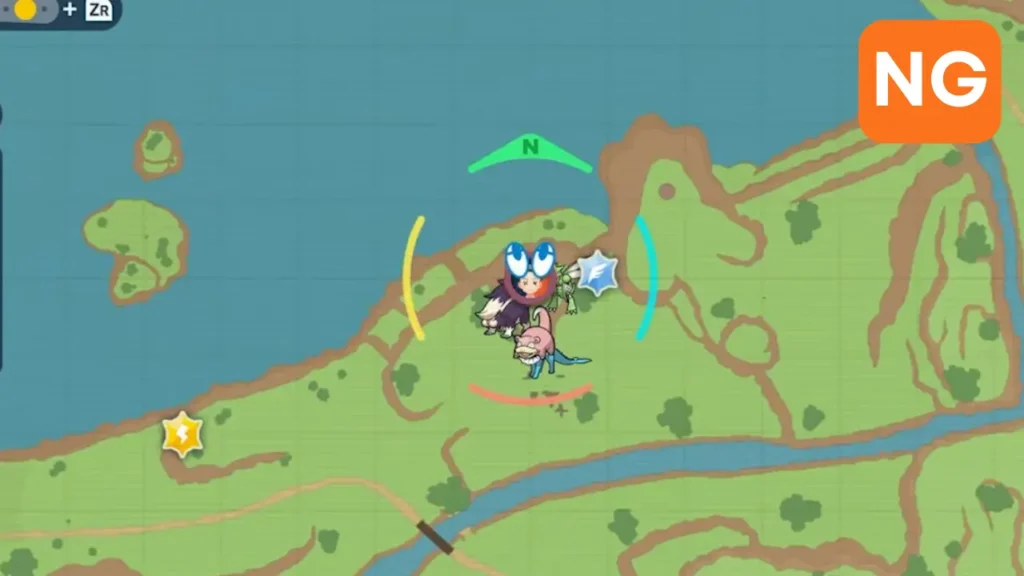 How to Craft Taunt (TM087)
The following ingredients can be used to craft this TM after players have Taunt:
3000 League Points (LP)
3 Meowth Fur
3 Sneasel Claw
3 Sableye Gem
Players will notice that various Pokémon drop different crafting materials and goods as players battle and catch them across Paldea. TM Machines accept these goods and commodities in exchange for League Points (LP), and materials vary in value. Therefore, players can use them to craft different TMs to enhance the move sets of their Pokémon if they decide not to utilize them in return for League Points (LP).
Related | How To Get Low Sweep (TM039) in Pokémon Scarlet and Violet
Which Pokémon Can Taunt (TM087) Be Used On
Here is a list of Pokémon that Taunt (TM087) can be used on:
Impidimp
Chien-Pao
Bombirdier
Stunky
Umbreon
Copperajah
Fletchinder
Passimian
Oricorio (Baile Style)
Vigoroth
Gothorita
Kirlia
Toedscool
Meowscarada
Grimmsnarl
Bisharp
Ting-Lu
Varoom
Salazzle
Golduck
Banette
Gyarados
Sableye
Persian
Toxtricity (Amped Form)
Spidops
Grimer
Mimikyu
Pawniard
Hypno
Primeape
Gothita
Quaquaval
Salandit
Mankey
Buizel
Seviper
Mismagius
Tandemaus
Yungoos
Lycanroc (Dusk Form)
Sneasel
Hawlucha
Zorua
Roaring Moon
Maushold
Pupitar
Kingambit
Beartic
Noibat
Talonflame
Muk
Grafaiai
Cacturne
Lycanroc (Midnight Form)
Croagunk
Tsareena
Sudowoodo
Medicham
Tatsugiri
Chi-Yu
Lycanroc (Midday Form)
Sprigatito
Haxorus
Koraidon
Lokix
Zweilous
Krokorok
Honchkrow
Misdreavus
Gallade
Meditite
Murkrow
Drowzee
Perrserker
Slaking
Ursaring
Floragato
Brute Bonnet
Toedscruel
Pyroar
Teddiursa
Krookodile
Iron Thorns
Rockruff
Ralts
Corvisquire
Toxicroak
Gengar
Psyduck
Sandile
Galarian Meowth
Morgrem
Revavroom
Wo-Chien
Shuppet
Iron Bundle
Houndoom
Basculin
Oranguru
Noivern
Houndour
Hariyama
Corviknight
Iron Valiant
Tyranitar
Weavile
Mabosstiff
Great Tusk
Vespiquen
Glalie
Gardevoir
Zangoose
Cyclizar
Froslass
Haunter
Rookidee
Ceruledge
Cubchoo
Zoroark
Fraxure
Gastly
Squawkabilly
Jigglypuff
Kricketune
Flutter Mane
Voltorb
Bruxish
Shroodle
Grumpig
Qwilfish
Armarouge
Iron Jugulis
Annihilape
Gothitelle
Toxtricity (Low Key Form)
Meowth
Floatzel
Maschiff
Fletchling
Deino
Palafin
Spiritomb
Axew
Wigglytuff
Hydreigon
Electrode
Skuntank
Miraidon
Larvitar
Litleo
Flamigo
Makuhita
Gumshoos
Spoink