When trainers can't switch out their Pokémon, the U-Turn TM ability is helpful. U-Turn TM is a unique technique only used by Bug-type Pokémon that enables its user to switch places with another team member and attack their opponent simultaneously. 
TM
Location (Region)
Ingredients
U-Turn (TM060)
North Province of Area 1
• 3,000 League Points
• 3 Scyther Claw
• 3 Nymble Claw
Where to Find U-Turn (TM060)
Players can find U-Turn (TM060) on the outskirts of Glaseado Mountain, near Area 1's North Province.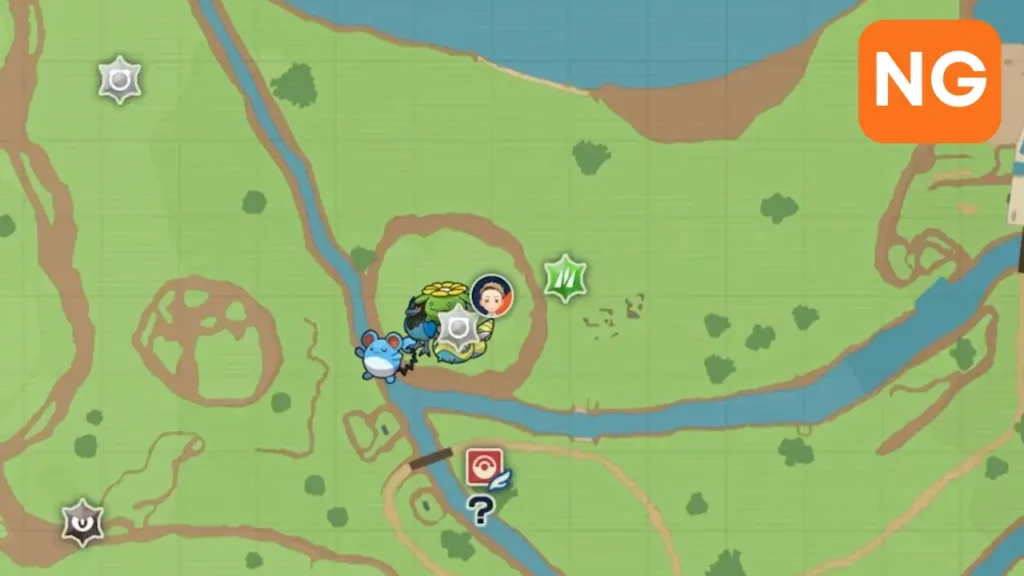 How to Craft U-Turn (TM060)
After defeating Team Star Poison Crew, players can craft U-Turn in the Pokémon Center using a particular TM Machine. This technique does not take long; all players need are the ingredients listed below:
3,000 League Points (LP)
3 Scyther Claw
3 Nymble Claw
League Points (LP) are earned by completing activities and objectives like raids and battles with gym leaders. Players must discover the other essential resources on players trek across the Paldea Region by fighting particular Pokémon.
In Pokémon Scarlet and Violet, players must beat or acquire Nymble or its second evolutionary stage Lokix in their homes to get Nymble Claws.
To find Nymble, look toward the southwest area of the map. Although they are excellent at concealing in the grass, players will see a few because their habitat spans half of the island's southern side.
However, as Nymble develops into Lokix, these Pokémon travel to northern Paldea, where they fill more than half of the region. When players're bound to see a lot of Nymble and Lokix while wandering through any area, the information below is more particular to their habitats.
Related: How to Get Body Press (TM089) in Pokémon Scarlet and Violet
Which Pokemon Can U-Turn (TM060) Be Used On
Here is a list of Pokémon that U-Turn (TM060) can be used on:
Flamigo
Flapple
Perrserker
Passimian
Shroodle
Tandemaus
Cyclizar
Drakloak
Pachirisu
Oricorio (Baile Style)
Starly
Larvesta
Espathra
Clawitzer
Dragapult
Koraidon
Volcarona
Venomoth
Eelektrik
Meowth
Corviknight
Iron Bundle
Grafaiai
Eelektross
Quaquaval
Finneon
Miraidon
Noibat
Nymble
Frosmoth
Floragato
Iron Moth
Masquerain
Kilowattrel
Vivillon
Talonflame
Tropius
Rufflet
Gumshoos
Bombirdier
Scizor
Scyther
Slither Wing
Jumpluff
Squawkabilly
Fletchinder
Tsareena
Hydreigon
Zoroark
Skiploom
Rookidee
Hawlucha
Wingull
Vespiquen
Sprigatito
Lumineon
Galarian Meowth
Mankey
Staraptor
Primeape
Roaring Moon
Wattrel
Iron Jugulis
Maushold
Spidops
Noivern
Flittle
Annihilape
Clauncher
Persian
Honchkrow
Hoppip
Corvisquire
Meowscarada
Staravia
Murkrow
Zorua
Komala
Braviary
Fletchling
Yungoos
Dedenne
Pelipper
Lokix