Video Game Guides
How to Play Crisis Core: Final Fantasy VII without a PSP
This page contains information on how to play Crisis Core: Final Fantasy VII without a PSP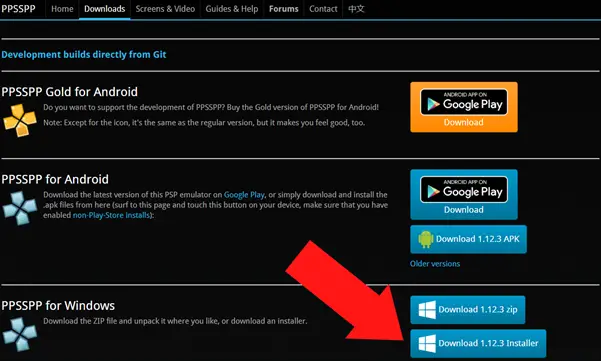 Wondering how to play Crisis Core: Final Fantasy VII without a PSP? Maybe your PSP broke, or you lost it somewhere. Perhaps you want to keep your games in good condition. Whatever the case, in this guide we'll show you how you can still play your favourite game easily using an emulator.
Click to jump to…
---
What Is an Emulator?
To put it simply, an emulator is a program that mimics a gaming system. In this case, we'll be emulating the PSP, but you can find emulators for just about any gaming system you can think of.
---
How to Play Crisis Core: Final Fantasy VII Without a PSP
There are a few different emulators to choose from, but in this guide, we'll be focusing on PPSSPP on the PC. It is possible to emulate the PSP on the Xbox Series S/X, and also the Nintendo Switch, but this takes far longer and has the risk of ruining your system.
---
STEP 1: Download & Installation
First things first, we need to download the emulator itself. Do this by heading to PPSSPP's download page here. Scroll to where it says "PPSSPP for Windows" and click on the "Download Installer" button.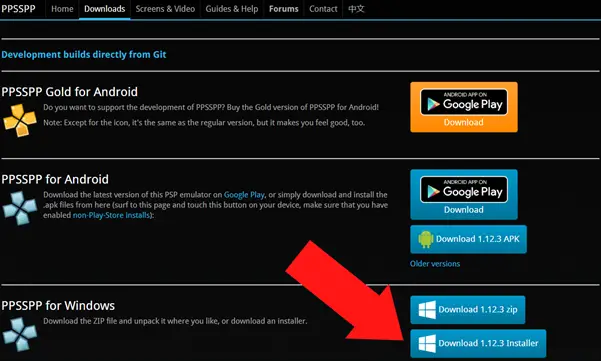 Open the file that was downloaded to start the installation process. The first step is to select your language. PPSSPP supports 28 different languages.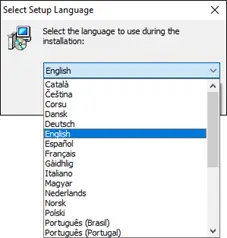 After selecting your language, you need to choose a location for PPSSPP to install. I suggest either your desktop or your documents, so you can access it quickly and easily.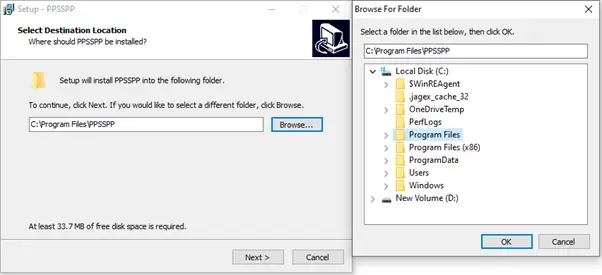 Click the install button and wait for the wizard to complete.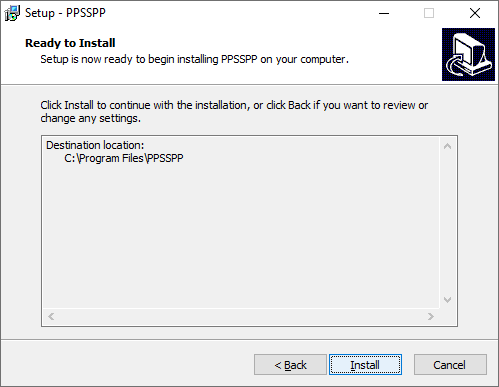 Voila! Step one is done.
---
STEP 2: Choosing a Control Scheme
Now that we have PPSSPP all up and running, we need to decide if we're going to use a gamepad or a keyboard.
The default controls for keyboard are very simple to use and won't hamper your enjoyment of the game.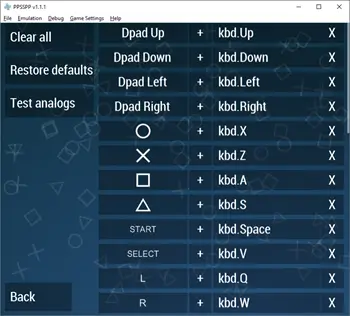 Up, down, left and right are simple enough: the arrow keys on your keyboard. The four face buttons are all close together. On your keyboard X is circle, Z is cross, A is square and S is triangle. The space bar is the start button, and V is select. Finally, Q is the left trigger, and R is the right trigger.
If you don't like this layout, you can change these controls to whatever you like. First, you need to click on the Game Settings heading and then choose Control Mapping from the drop-down menu.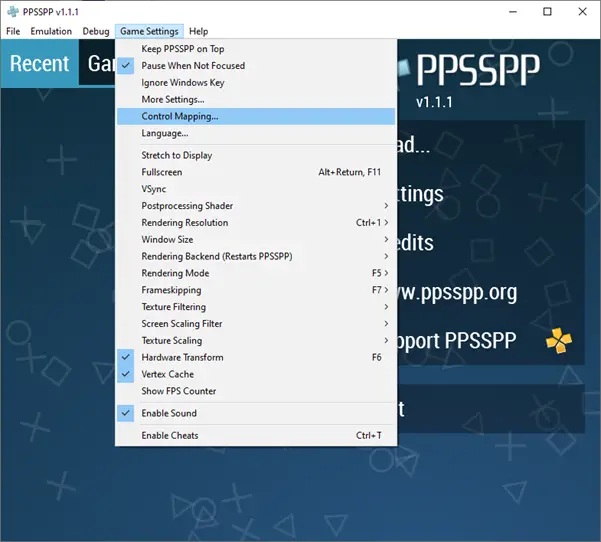 On the next screen, you can change your controls by clicking on the control name and then pushing whatever keyboard button you'd like to swap it to.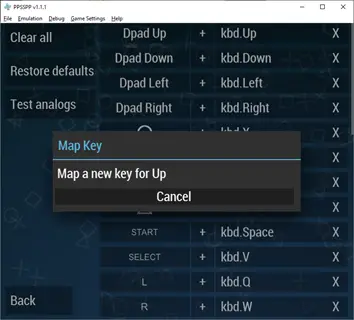 If using the keyboard isn't really your thing, and you'd rather use a gamepad, don't worry. We've covered that, too!
The first thing you need is a USB gamepad. This is a gamepad that you can plug right into your PC or laptop. You may already own one of these: Xbox 360, One, or Series S/X, PS4, or PS5 all work well.
Just like with the keyboard, you can change your controls by clicking on a control name and then pressing a button on your gamepad to change the inputs to your liking.
---
Step 3: Playing Crisis Core: Final Fantasy VII without a PSP
As I mentioned earlier, we cannot encourage or advertise the downloading and sharing of unpurchased games. Having said that, once you have your copy of Crisis Core: Final Fantasy VII on your PC and have set up the controls on your emulator, you're good to go.
Open PPSSPP, click on the File menu and click the Load option.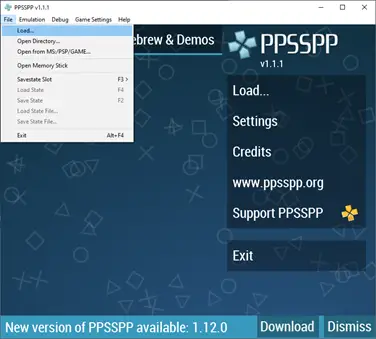 In the next window, find your copy of Crisis Core: Final Fantasy VII, highlight it and click Open.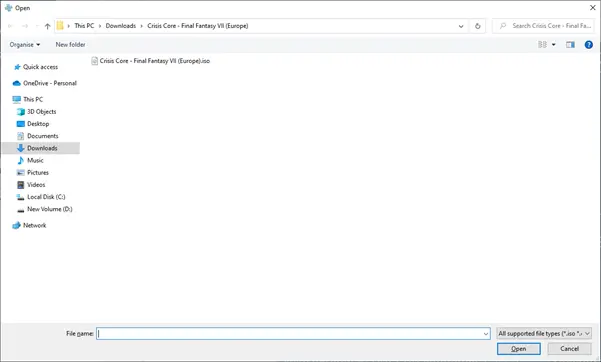 The game should now boot up and you can play to your heart's content. The only thing to worry about now is if you can handle the emotions in Zack's story!
---
Disclaimer
Before we go any further, I need to point out that we can't share any links to game downloads. They do exist on the internet, but we cannot advertise them to you. We, of course, suggest that you purchase Crisis Core: Final Fantasy VII legitimately. Now that that's taken care of, here's the guide.
Related: Best Minecraft Bedrock and PE Hacked Clients (How to Download Them)
---
It's as easy as that. I hope you found this guide helpful. Let us know in the comments what games you'll be playing, and if there's anything you'd like to see next. Thanks for reading our guide on how to play Crisis Core: Final Fantasy VII without a PSP.