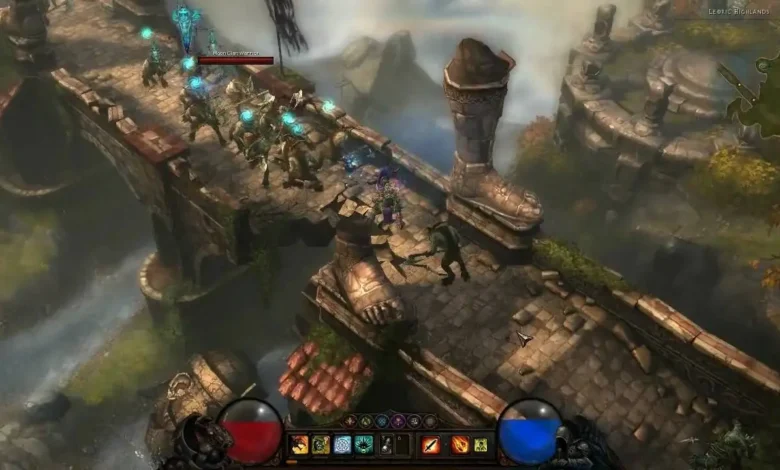 If you've been thinking of trying out Diablo 3 but have been asking yourself this, then we've got you covered. Keep reading as we answer the question, is Diablo 3 cross-platform?
TL;DR: Diablo 3 is currently not a cross-platform game, but the upcoming Diablo 4 is confirmed to be cross-platform with cross-progression features.
Click to…
What Does Cross-Platform Mean?
Usually when you play a video game online, you will only be able to connect and play with users on the same system. You will connect with other Xbox users if you're playing on Xbox. If you're on PlayStation, you will only connect with other PlayStation users.
"Cross-Platform" refers to the ability of someone playing on one system to connect and play with someone who is playing on a different system.
If you have a PC but you want to play with your best friend who has a Nintendo Switch, that would normally be an issue. But a cross-platform game could allow you both to play together.
What Platforms is Diablo 3 Available On?
Diablo 3, published by Blizzard Entertainment (a subsidiary of Activision-Blizzard) has been released on seven systems:
Initially released on both Microsoft Windows and Apple Mac – May 15th, 2012.
It was then released for PlayStation 3 and Xbox 360 – September 3rd, 2013.
A year later it was released for PlayStation 4 and Xbox One – August 19th, 2014.
A further four years later, it released onto the Nintendo Switch – November 2nd, 2018.
Is Diablo 3 Cross-Platform?
At the time of writing this article, Diablo 3 is NOT a cross-platform game. While there was renewed hope with the Nintendo Switch release that it may become cross-platform, this has not been the case.
Will Diablo 3 Be Crossplay in the Future?
As the game gets older, the chance that it will ever become cross-platform gets smaller and smaller. However, Activision-Blizzard have CONFIRMED that Diablo 4, currently slated to release in 2023, not only WILL be a cross-platform game, but will also support "Cross-Progression". That means you can play the same character and save-file over the various systems that Diablo 4 releases on.
I wish I could have given you better news, but at least the future of the Diablo series looks bright. Thanks for reading our article answering the question is Diablo 3 cross-platform?