Minecraft
How to Turn Off Fog in Minecraft Bedrock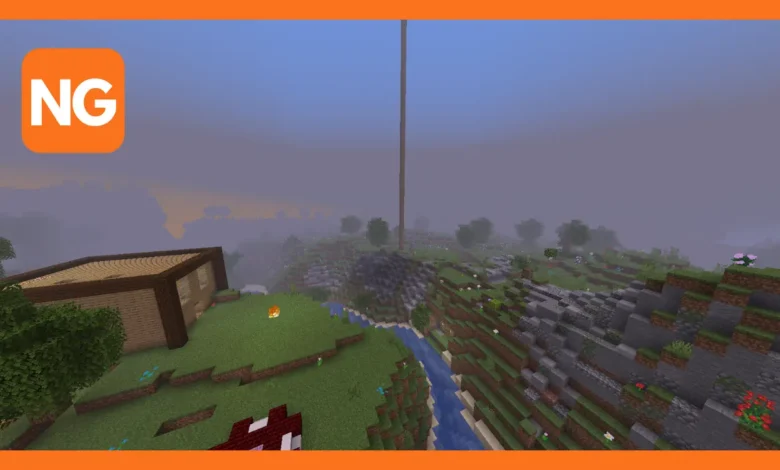 This page contains information on how to turn off the fog in Minecraft Bedrock.
Minecraft is comprised of a large map in which players can look at the view by climbing a mountain and observing the horizon. However, there will be a point whereby you will be unable to see anything due to the heavy fog. Even if players try to increase their rendering distance, having a more transparent view will not be possible.
The fog is an in-game feature that is always present despite the efforts of the players.
Therefore, one of the most famous ways to remove fog is by using OptiFine. It is a mod that offers players a toggle option of enabling or disabling fog. However, if players do not want to remove the fog using OptiFine, there are other ways of disabling fog.
Contents…
Remove Minecraft Fog via a Mod Without OptiFine
One of the common ways is using NoFog mode. It is one of the most famous mods on the CurseForge website. The mod is able to work with both Fabric and Forge API. It is able to remove all the fog from the whole map.
In order to install the mod, the first step is to install the Forge app and shift the mods manually. On the other hand, Forge has released their application to enable easy installation. To do this, search CurseForge App and click on the first link. Afterward, they can install the app usually and then run it.
Install a Modded Version of the Game
The second option for dealing with the fog problem is installing a modded version of the game. When the players have entered the Forge app, they can select Minecraft from the list of games, then click on the Create Custom Profile and choose the newest Forge and game versions.
Install the NoFog Mod
The third option is to install the NoFog Mode. When players have the modded version, they simply search for NoFog and tap on install. This will automatically download the Forge app and transfer it to the mods folder. After this, players can run the game normally.
How to Remove and Get Rid of Fog in Minecraft 1.18 Render Distance
To get rid of the fog, head to the Aternos webpage. Then go to the Minecraft server you play in and click on the Files Section. In the files, select "server.properties" and increase the value for view distance. Doing this will fix the fog issue, allowing you to see more places on your map.