Hearts of Iron (HOI4) is a war game that revolves around world war II and tests your ability to lead your nation to victory. Due to the open-ended feature, HOI4 can be easily modded, and this is why players like you might be seeking to know how to use toolpack mod in Hearts of Iron 4. 
Mods in HOI4 range from the ones used to improve gameplay, quality of life, or full skin revamps. Knowing how to use mods improves your game progress, and we'll discuss the toolpack mod in detail. Let's dive in!
Contents…
What Is the Toolpack Mod in HOI4?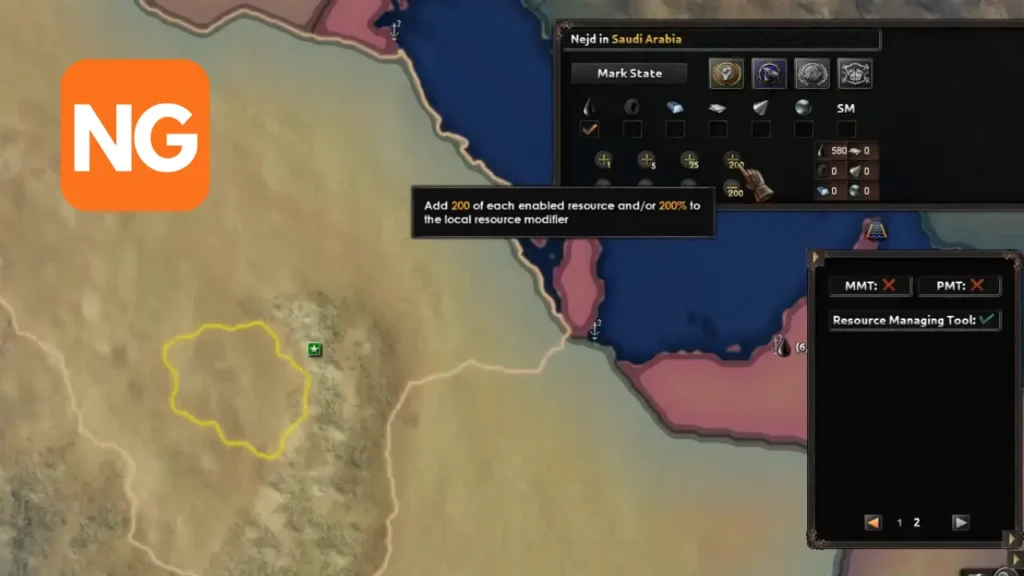 The toolpack mod is a sandbox mod that allows you to mold any game in whatever way you want. It will enable you to start World War II with 1924 borders, fix borders gore, increase your manpower, and have time to conquer Asia. Here are some of the features of the toolpack mod in HOI4: 
Division Spawning Tool 
This tool gives you the option of creating presets or custom divisions anywhere you choose, including how many you want, and also the removal of armies and air experience. 
State Managing Tool
This enables you to transfer states between countries and remilitarize or demilitarize states. You can also move the state capital of any country anywhere, add claims to any condition, and core states for any country. 
Workforce/Population Tool
This allows you to add or remove the workforce in multiple countries, manage the population in states, and use variables to make specific changes more quickly.
Country Annexing Tool 
This gives you a chance to annex any country into any other country, transfer troops, add cores to the annexing country, and transfer the navy.
Ship Spawning Tool
This tool allows you to spawn ships in different regions like; 
The Atlantic ocean. 
Pacific ocean.
Baltic sea.
Black sea. 
Indian Ocean.
…it also generates seven other ship types: destroyers, light cruisers, and heavy cruisers. 
Resource Managing Tool 
This tool lets you add or remove resources and increase or decrease resources in a state with the local resource modifier.
How to Install the Toolpack Mod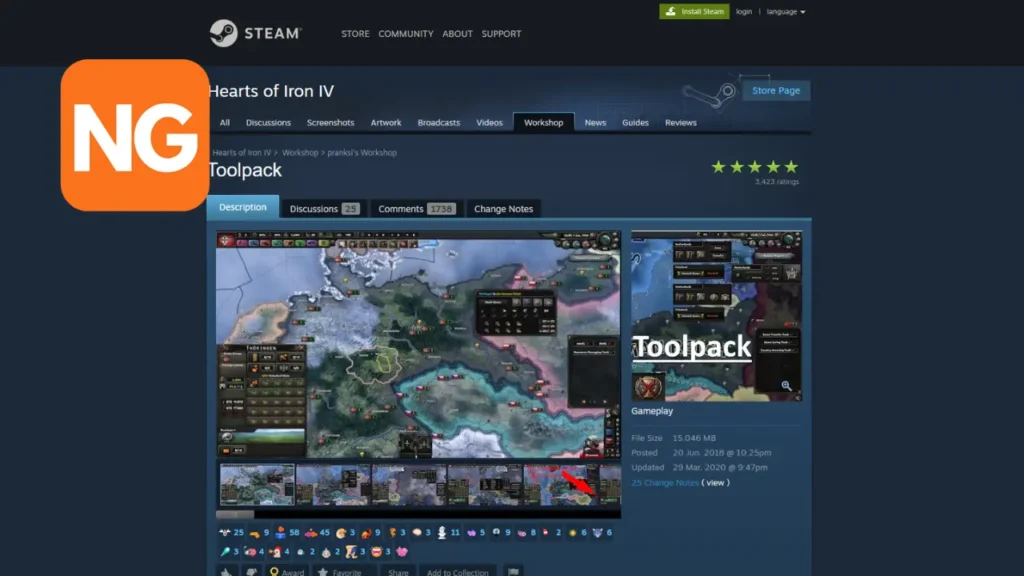 The toolpack mod can automatically be manually installed from platforms like paradox forums or via steam workshops. When you manually download mods, they include mod text files with a folder for you to drop the text files in. 
This is further explained through the following steps:
Open the game launcher.
Go to the mods window to see the list of available mods.
To activate a mod, tick the little checkbox on the left of a mod game in the list.
Click apply. 
…if you are having issues installing a mod, try troubleshooting through the following steps:
Exit the steam app.
Uninstall the paradox launcher version two from the windows apps and features utility if still present. 
Delete the following folders: 
C:/users/<UserName>/AppData/Local/Programs/Paradox Interactive/
C:/users/<UserName>/AppData/Local/Paradox Interactive/
C:/users/<UserName>/AppData/Local/Programs/Paradox Interactive/launcher-v2/
Run steam.exe as the windows admin user
Run the game from the PLAY button on steam
How to Use the Tool Pack Mod in Hearts of Iron 4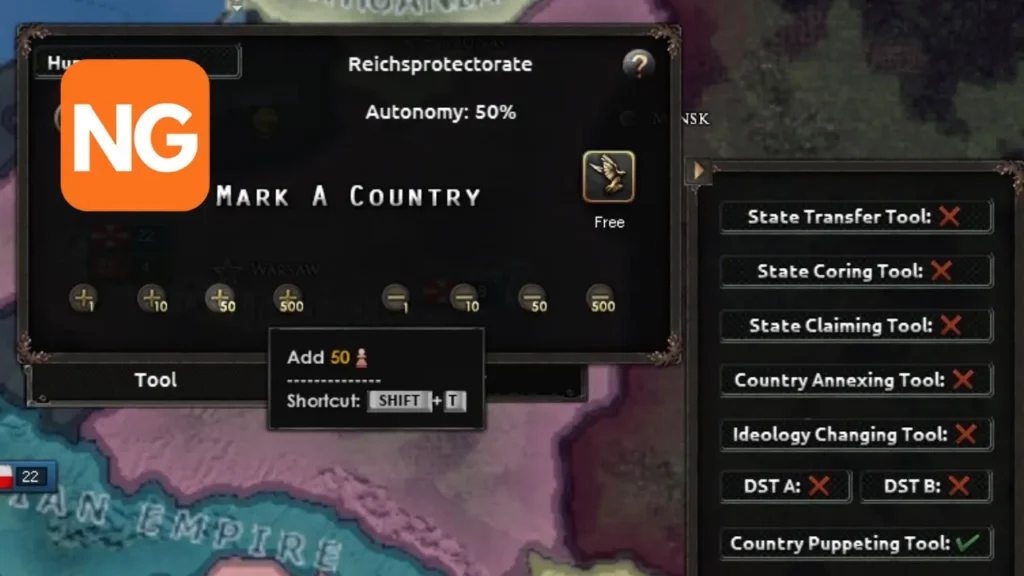 To access the mod's menu and features, you can follow the following steps:
Use the CTRL + T  shortcut to bring out the entire toolpack. 
This menu brings up options ranging from state management tools to resource management tools. 
Click on your preferred device to display more sub-tools. 
The sub-tools can be used to create more custom scenarios. 
Drag the feature you want to use to the select state and drop it or click transfer. 
…there are other tips on how to make the most of the mod's features, and they are: 
The toolpack mod is essential in creating custom scenarios and improving game speed. 
The basis of this mod is the state management tool; you can do anything with your state by selecting and marking the tool. 
The toolpack mod also consists of a country annexing tool, an estate management tool that moves the whole country instead of just states. 
It also consists of a political tool that can increase fascism, communism, or democracy in any country. 
The mod also contains a division spawning tool, and you can use it by selecting the infantry or mechanized armor you want to combat with and how many divisions you want to spawn. 
You can select the location where you want the ships to be spawned, the type of ships if you want convoys, and the number of ships you want.