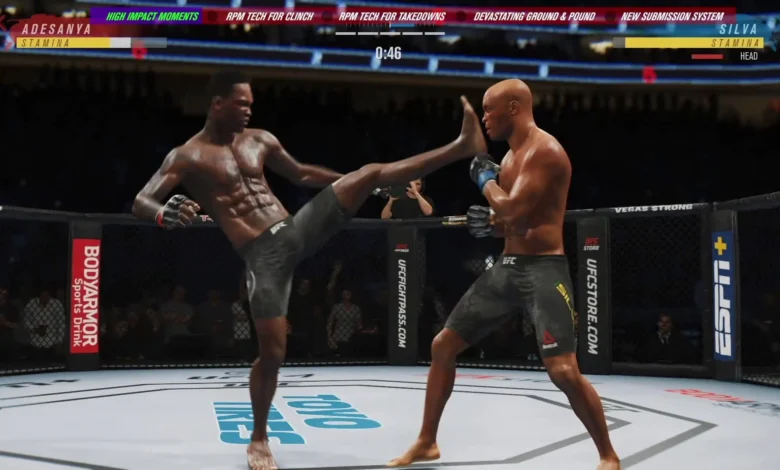 Are you bored of beating your opponents to a bloody pulp and wondering if you could do the same to your friends? (In video games, of course!) Well, we've got you covered as we answer the question, is UFC 4 cross-platform?
TL;DR: UFC 4 is not a cross-platform game. It is available on PlayStation 4 and Xbox One. There is no official word on whether a UFC 5 is coming in the future and whether the sequel will include a crossplay feature.
Click to…
What Does Cross-Platform Mean?
Usually when you play a video game online, you will only be able to connect and play with users on the same system. If you're playing on Xbox, you will connect with other Xbox users. If you're on PlayStation, you will only connect with other PlayStation users.
"Cross-Platform" refers to the ability of someone playing on one system to connect and play with someone who is playing on a different system.
If you have an PC, but you want to play with your best friend who has a Nintendo Switch, that would normally be an issue. But a cross-platform game could allow you both to play together.
What Platforms is UFC 4 Available On?
UFC 4, published by EA Sports (publishers of FIFA, Madden NFL, NBA Live) has been released on only two systems:
It was released on the PlayStation 4 on August 14th, 2020.
The Xbox One version was released on that same day of August 14th, 2020.
Is UFC 4 Cross-Platform?
While it would be great if the user pool on both consoles could be merged with everyone being able to connect, at the time of writing this article, UFC 4 is NOT a cross-platform game. If it were to be released on PC, this might be a different story, but as a console exclusive, it is not the case.
RELATED | Is Vigor Cross-Platform? (PS5, Xbox, Switch, PS4)
Will UFC 4 Have Cross-Platform in the Future
While we have no official word as to whether a UFC 5 is coming in the future, there are various bits of information that hint toward just that.
In November 2020, the UFC and EA signed a new contract extension, granting them publishing rights up to 2030.
There have been two job listings in 2021 for both a Game Design Director and Franchise Art Director that refer to "an upcoming UFC game" and "delivering the best UFC experience yet".
For the first four entries in the series, there was a new game every 2 years: 2014, 2016, 2018, 2020, but it is likely the Covid-19 had an impact in delaying any future games.
Currently, the UFC games are not cross-platform, but there is always hope that the next game will be. Thanks for reading our article answering the question is UFC 4 cross-platform?