Codes
Romance Fate Redemption Codes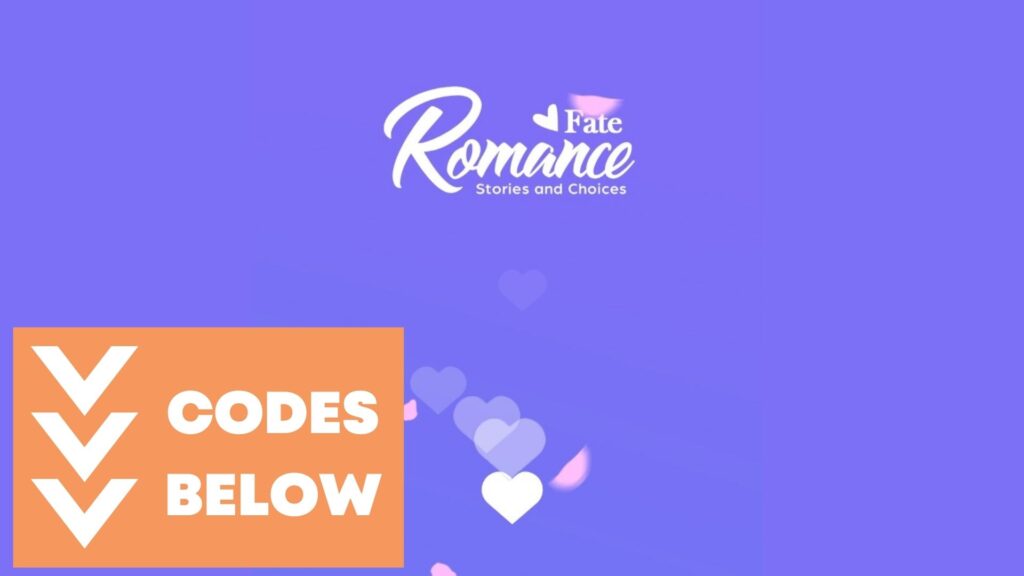 This guide will provide a complete list of working Romance Fate redemption codes in 2022. Below, you will find everything you need to know entering codes into the game. So, whether you're looking for free diamonds or tickets, we have covered it below.
---
What Is the Redemption Code for Romance Fate?
The developers of Romance Fate have made many redemption codes that can be entered into the game for diamonds, tickets, and other rewards. Usually made up of short phrases, they can only be entered once in order to stop players from receiving unlimited loot. The developers predominately publish active codes on the official Romance Fate Facebook account.  
---
How to Use the Redemption Code in Romance Fate?
Follow these steps to redeem codes in Romance Fate:
Launch Romance Fate.
From the home page, select the free diamonds icon.
Here, tap the CASES tab.
Scroll down to Code Redemption.
Enter a redemption code.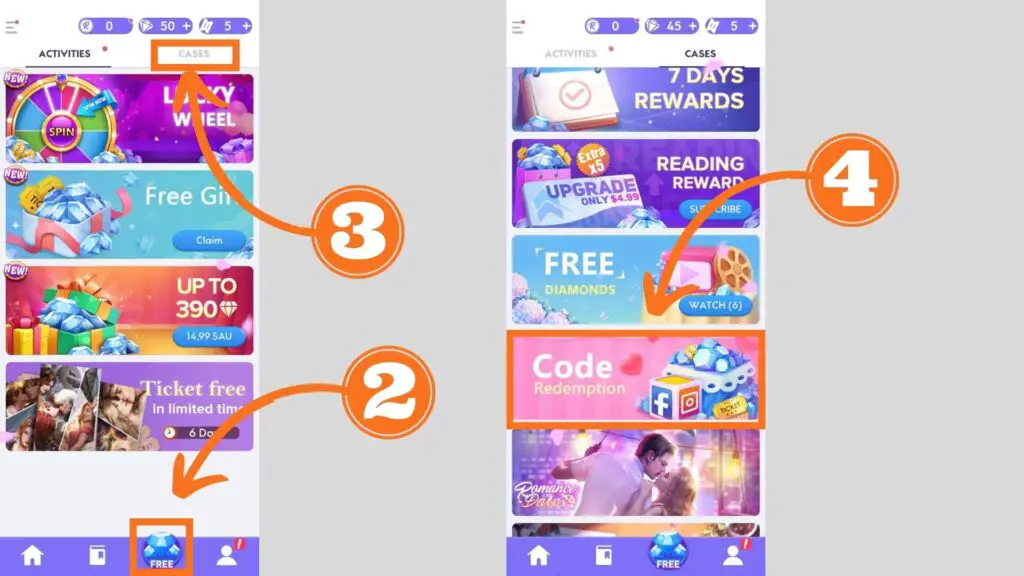 If you follow those instructions correctly, you will get a message that you have received the rewards immediately after entering the redemption code. Your account will then be automatically credited with the diamonds or tickets associated with the code. 
---
Romance Fate Codes
To this date, there have been numerous codes released. However, each code typically expires relatively quickly due to the developers' decision to make expiration dates. For this reason, many shared codes don't work. Players that try to redeem expired codes will be given the message "Code has expired, " meaning they don't receive any rewards.
Active Codes
Here are all the working Romance Fate redemption codes:
RFDISCORD – 5 Diamonds, 2 Tickets
rfgreen 
RFJUNE2 
RFJUNE – 5 Diamonds
RFMOTHERS – 5 Diamonds
RFSURVEY5  – 5 Diamonds
RFSURVEYTHREE 
rfsurveytwo – 5 Diamonds
rfsurvey – 5 Diamonds
SURVEYFOUR – 5 Diamonds
worldbook 
---
Expired Codes
By contrast, here are the codes that no longer work. Entering these won't give you any items and, thus, are now pointless. Nevertheless, we thought it would be a valuable addition to this guide. You will find a complete list below:
HAPPYNEWYEAR: 5 Diamonds and 2 Tickets
10000FANS: Unknown reward
20000FANS: Unknown reward
FB100000FANS: 5 Diamonds
FB50000FANS: Unknown reward
HELLOROMANCE: 5 Diamonds
RFVALENTINES: 5 Diamonds and 1 Ticket
RFbooksurvey: 5 Diamonds and 2 Tickets
RFLIVOTE: Unknown reward
RFAUGUST: Unknown reward
RFCREATE: 5 Diamonds and 2 Tickets
RFFANS: Unknown reward
RFFOLLOWME: Unknown reward
RFFRIENDSHIP: Unknown reward
RFJULY: 5 Diamonds and 2 Tickets
RFLOVE: 5 Diamonds and 2 Tickets
RFMASCOT: 5 Diamonds and 2 Tickets
RFnewstory: Unknown reward
RFNEWVERSION: Unknown reward
RFSEP: Unknown reward
RFSHARE: Unknown reward
RFSHARERF: 5 Diamonds and 2 Tickets
RFSTORY: 5 Diamonds and 2 Tickets
RFSUMMER: 5 Diamonds and 2 Tickets
RFWEEKEND: Unknown reward
ROMANCEFATE2021: 5 Diamonds and 2 Tickets
rfparanormal: 5 Diamonds and 2 Tickets
RFOCTOBER: 5 Diamonds and 2 Tickets
RFAUTHOR: 5 Diamonds and 2 Tickets
RFREADING: 5 Diamonds and 2 Tickets
---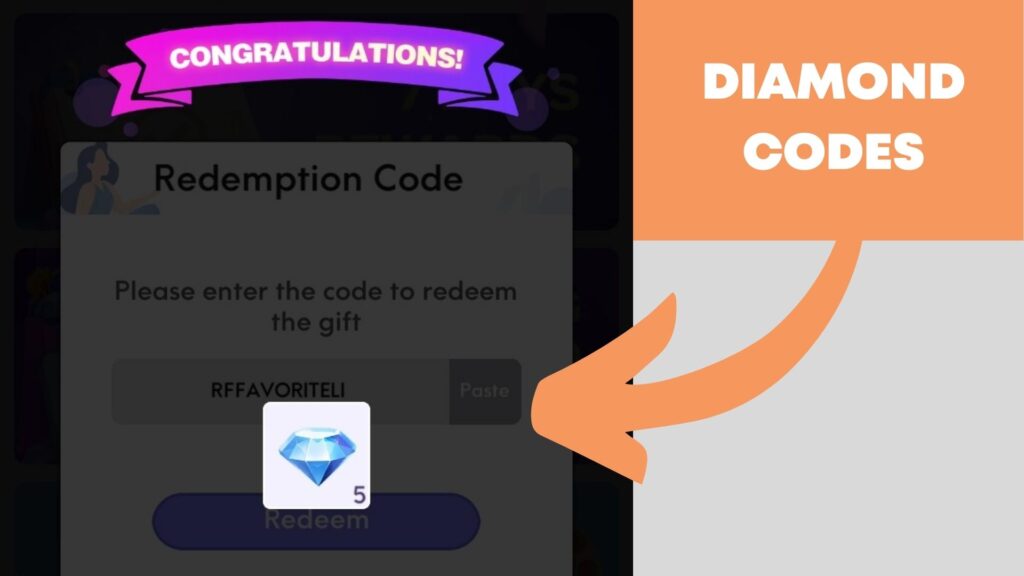 Are There Romance Fate Diamond Codes?
Many working diamond codes in Romance Fate credit the player with up to five diamonds. Although five doesn't sound like a lot, there are numerous codes to enter. To the extent that, if a player entered them all, they would have over 50 diamonds — not too bad, considering it only takes five minutes.
---
Are There Fate Romance Ticket Codes?
Indeed, there are Fate Romance ticket codes. Although less common than diamond codes, the few that work give players multiple tickets — the list above details a few. Entering these codes will deliver up to 2 tickets for each code, which can then be used to progress through chapters. If this sounds interesting, check out the codes list above.
---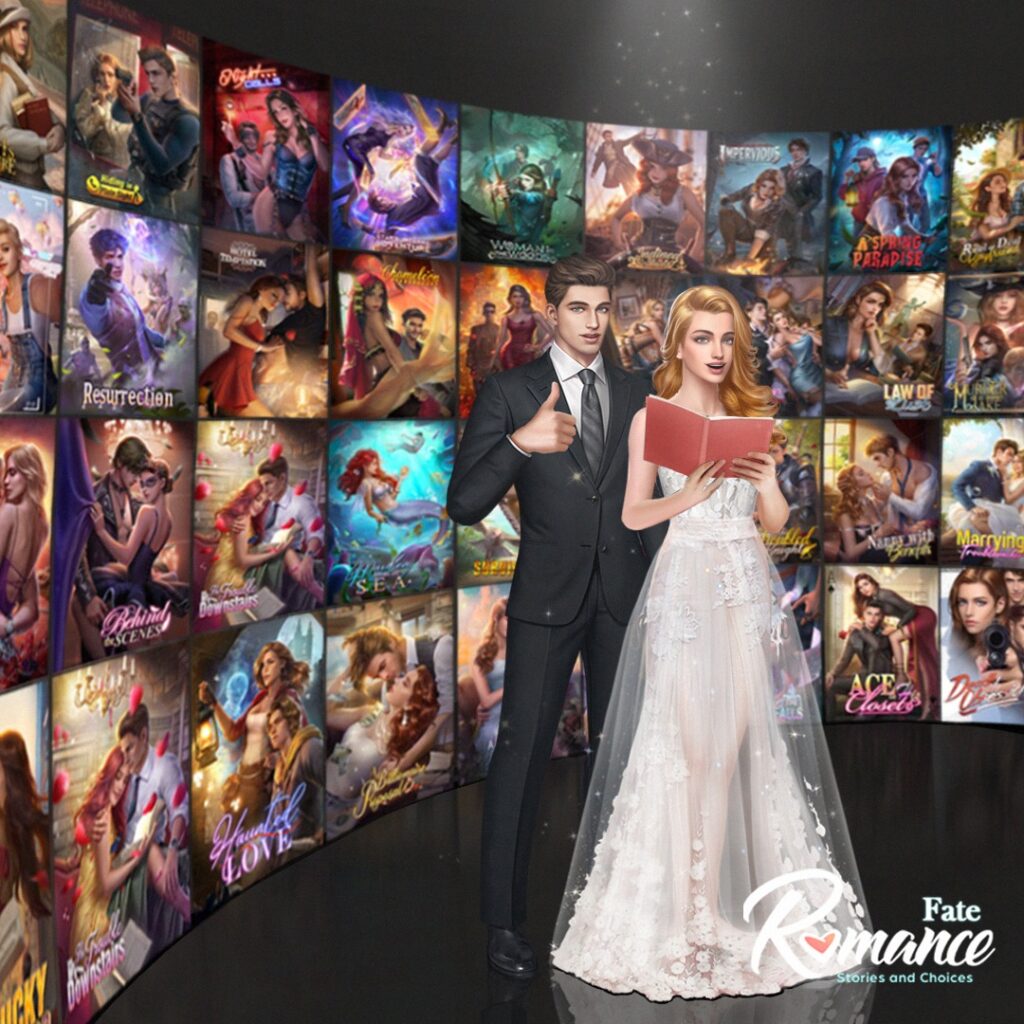 Are There Romance Fate Cheat Codes?
No Romance Fate cheat codes are working at the moment. Think about it, why would the developers want to purposefully add cheats into their game? On the flip side, third parties have made many hacked clients that give unlimited diamonds and tickets. However, these are not endorsed by the developers and are risky due to malware.
---
Should I Install Romance Fate Diamond Hacks?
The short answer is; don't bother. More often than not, the websites that offer so-called "diamond hacks" aren't real. In addition, many of them will try to steal your personal information or account details. However, players remain to download hacks, despite a much better option. If you're looking for diamonds or tickets, use the above redemption codes list.
---
How to Get Free Diamonds in Romance Fate
If you are looking for a legitimate method to get free diamonds in Romance Fate, follow these steps:
Launch Romance Fate and open the Code Redemption tab (we cover how to do this above).
Get a Redemption Code from the above list.
Make sure that the code gives diamonds.
Enter the code.
From that point, you will receive a message notifying you that diamonds have been added to your account's inventory.
---
Summary
By this point, I feel we have no choice but to conclude. We have covered absolutely EVERYTHING about Romance Fate redemption codes.