Codes
Offroad Outlaws Codes & Pins List
This Offroad Outlaws Code guide features a list of working pins and codes for Offroad Outlaws that will give you free money, along with explaining how to redeem codes and other helpful information.
Is There Codes in Offroad Outlaws?
Yes! There are Offroad Outlaws pin codes. Redeeming them is simple; the hard part is finding codes or pins that work… Luckily, we have made a list of ALL active codes currently working!
How to Redeem Codes in Offroad Outlaws
To redeem Off-Road Outlaw pin codes, either watch the video or follow the step-by-step instructions below.
Open the Offroad Outlaws app.
From the main menu, tap the Offroad Outlaws logo in the top left four times consecutively.
A window should appear which allows players to redeem pin codes.
Once a pin has been entered, tap Confirm to unlock free rewards like money.
Where to Find Outlaw Codes
The developers often release offroad Outlaws pin numbers and codes on their Facebook page, where they offer many giveaways. For instance, they've recently given away ten codes worth 1,000 Gold Coins each. 
Besides this, they host regular live streams on their YouTube channel, where they also give away codes to many viewers. In addition, the developers have said that subscribing to their YouTube channel may result in receiving all sorts of in-game items. 
Other than this, codes and pins are only usually given out by the developers to individual players. Only rarely are they given out to the public.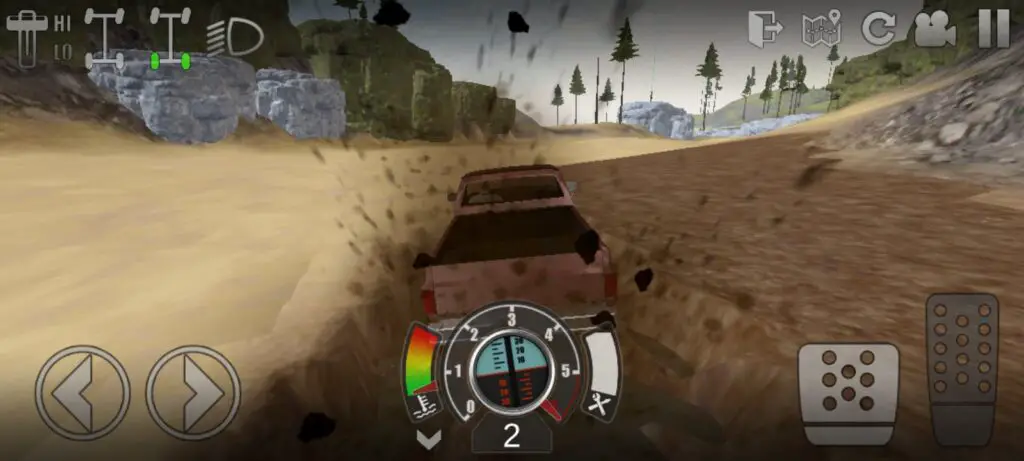 Active Offroad Outlaws Codes
Currently, there aren't any available Off-Road Outlaws codes for the public. In the past, on occasion, the developers have sometimes released a single code. Since then, they have all expired. As of now, the only way to get codes is through giveaways.
How Many Times Can I Redeem a Code in Offroad Outlaws?
Unfortunately, codes can only be redeemed once. Otherwise, players could keep redeeming codes for free money and, thus, would essentially have unlimited cash. So no, you can't redeem codes multiple times.
Who Makes Codes in Offroad Outlaws?
The only person that can generate codes for Off road Outlaws is the developer. More specifically, Zach Smith. Other than that, no one can make codes for the game.
Expired Pin Codes Offroad Outlaws
Here is a list of expired codes of Off Road Outlaws:
177546
081631
619834
018742
976478
999352
341661
622052
962921
161751
361223
350935
341695
645047
396728
159029
040860
192758
946601
531392
662187
531264
487584
563878
245849
The popular mobile game Offroad Outlaws now allows players to redeem pins in exchange for gold and trucks, which is exciting! Provided by the developers, players that input these codes receive unique rewards. Unfortunately, most codes have now expired… But, we guided you on how to redeem codes and the current active codes in Offroad Outlaws.