BitLife
All BitLife Driving Test Answers (Signs)
Getting your Driver's License in BitLife can be challenging – you're asked about all sorts of trucks, snowmobiles, and other signs. Luckily, we have every BitLife driving test answer below so that you don't make a mistake…
How to Get Your Driver's License in BitLife
You will automatically take their driving test on their 16th, 17th, or 18th birthdays. At this time, an event asking you whether you want to take the test will appear. During the trial, the game will quiz you on various road signs — you must choose correctly from three options, allowing you to drive. If you answer incorrectly, you will fail. Don't worry; you can always retake the test in the Activities tab. 
Careers like truck driving will become available once you receive your license. Whatsmore, you can purchase cars by visiting a car dealership (under the shopping tab). 
If driving isn't enough, you can also obtain a Boat and Pilot License, which won't cost you too much extra.
Related | 8×8 BitLife Prison Escape Guide (With Pictures)
BitLife Driving Test Answers
There are a total of 29 questions that you may be asked during BitLife's driving test — all involve road signs. Some signs are difficult to interpret; that's why a list of answers is located below. Keep in mind that the list below isn't in any particular order because BitLife picks the test's questions randomly. 
No Pedestrians Sign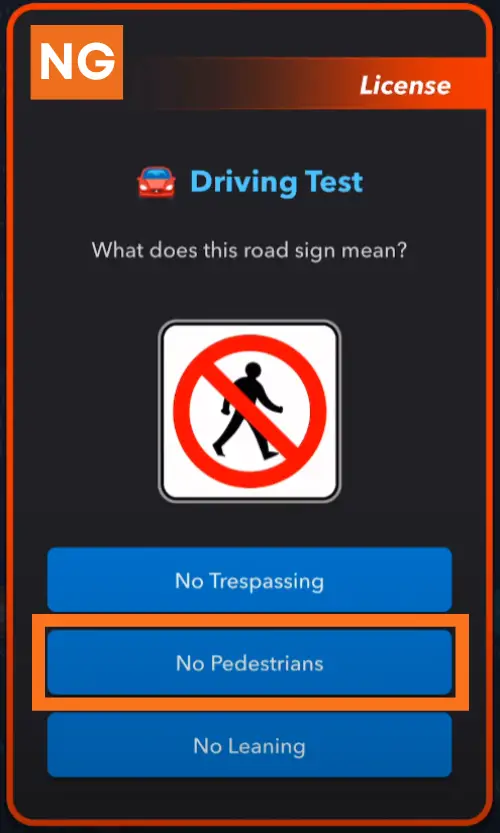 No U-Turns Sign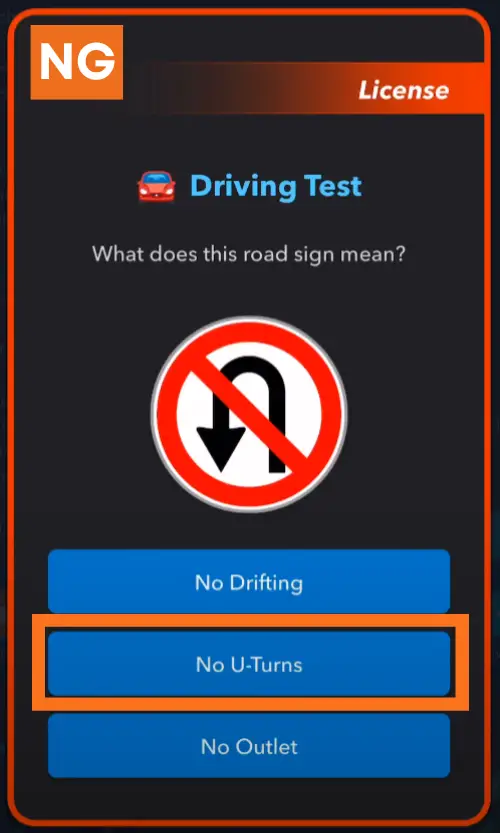 No Carpooling Sign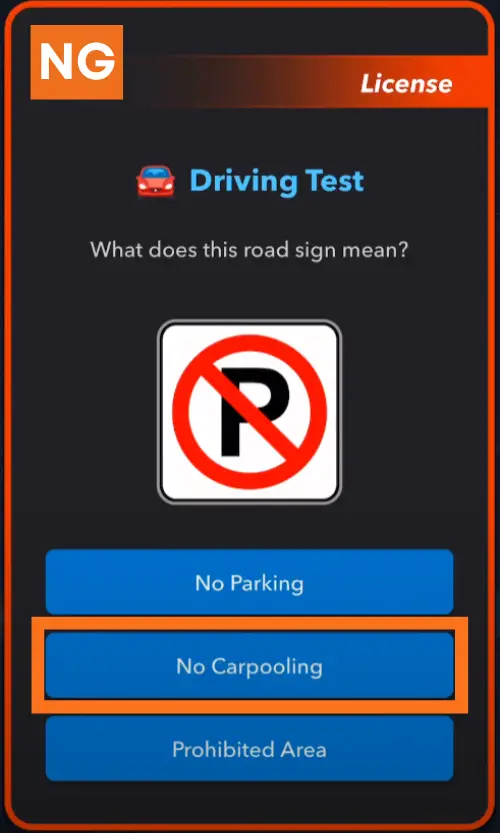 Y-Intersection Sign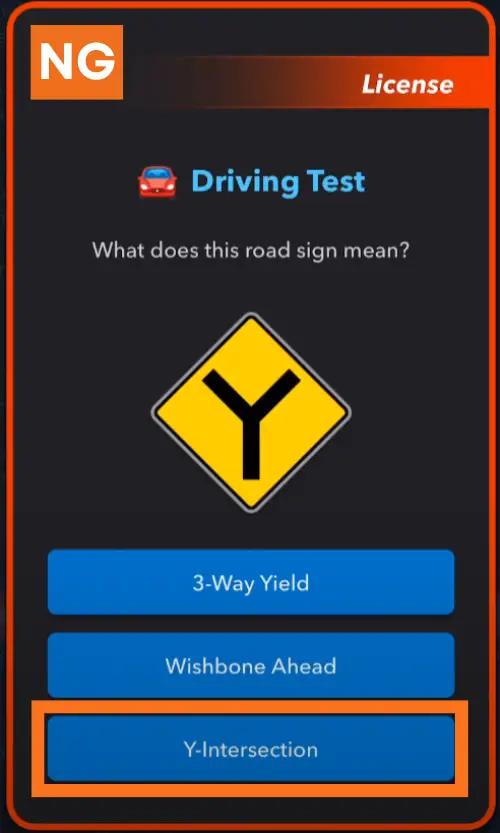 Cattle Crossing Sign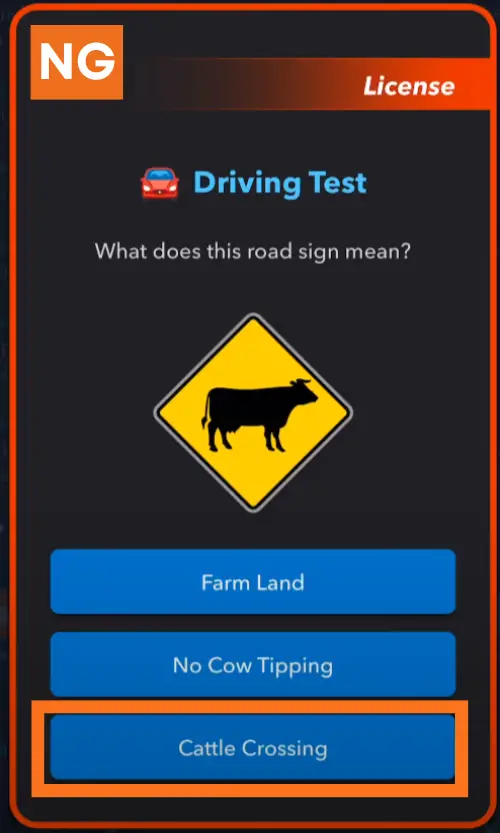 Circular Intersection Sign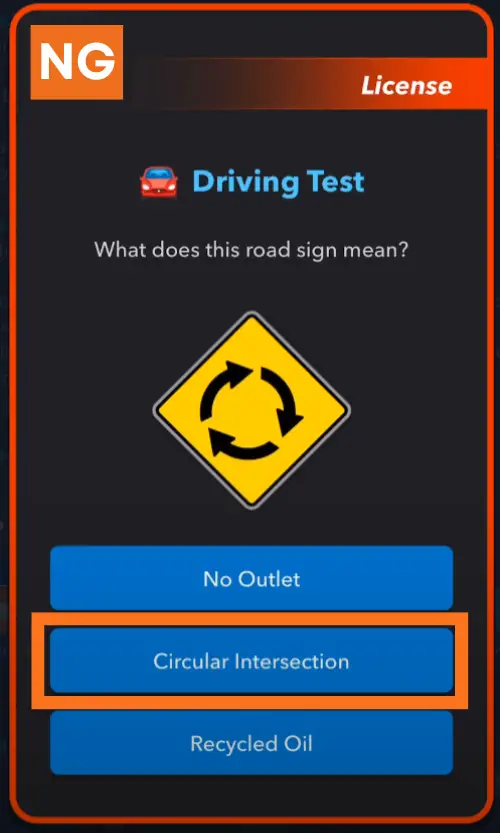 Deer Crossing Sign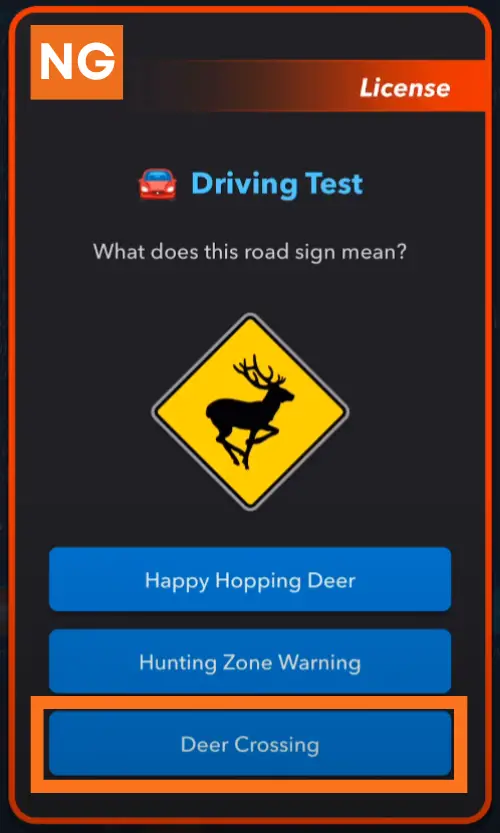 Divided Highway Sign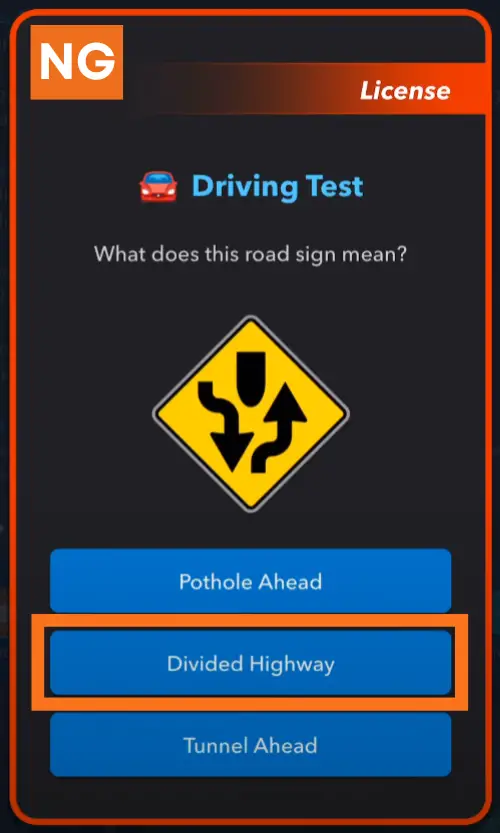 Slippery When Wet Sign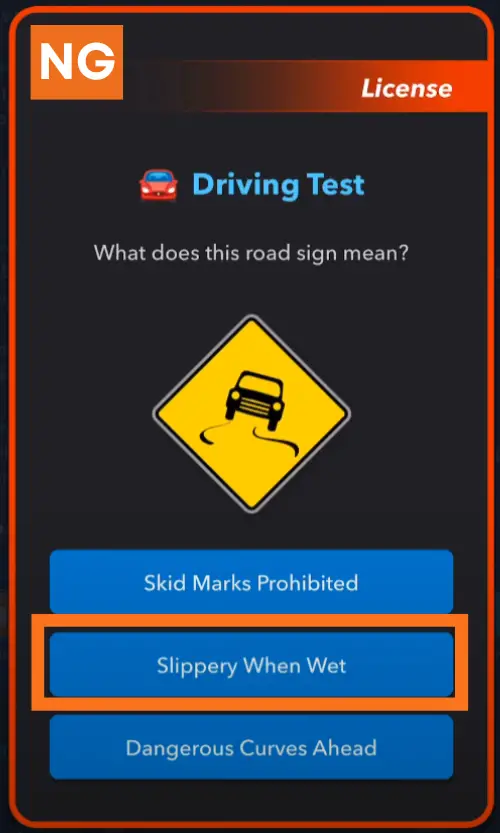 Signal Ahead Sign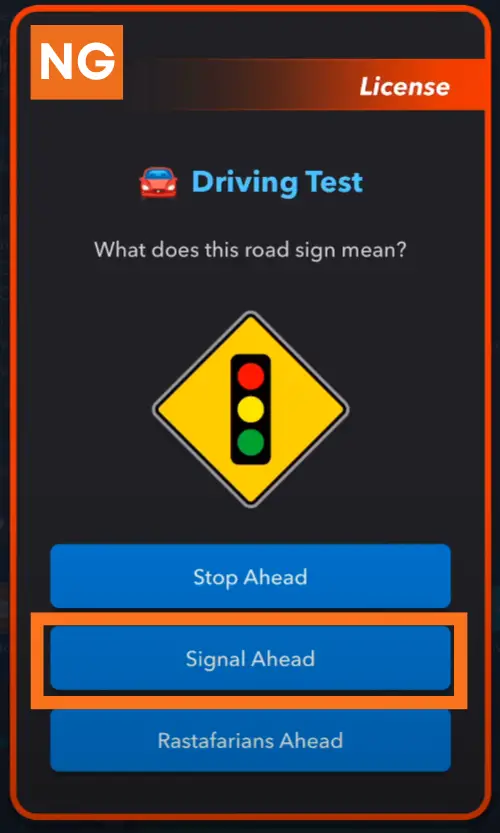 Sharp Curve Sign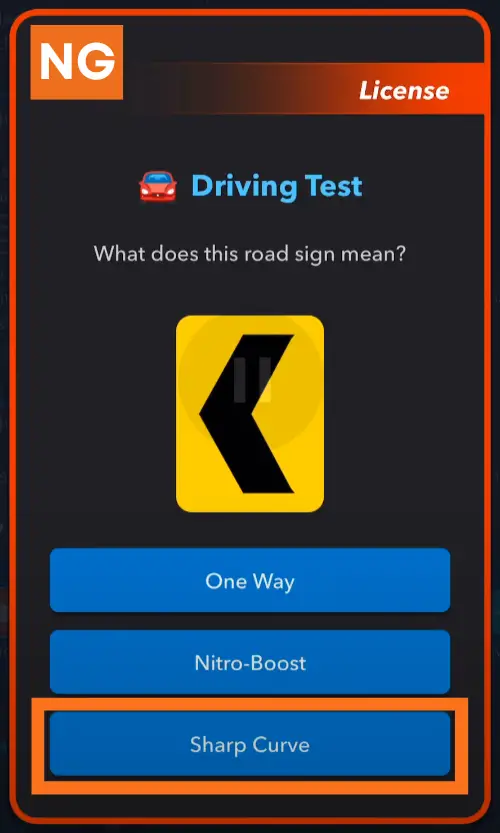 Flagger Ahead Sign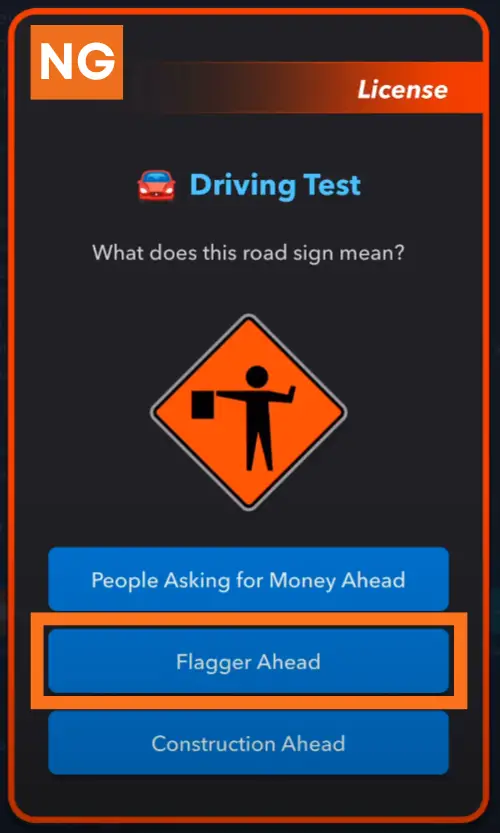 Tetris Road Sign
Route Marker Sign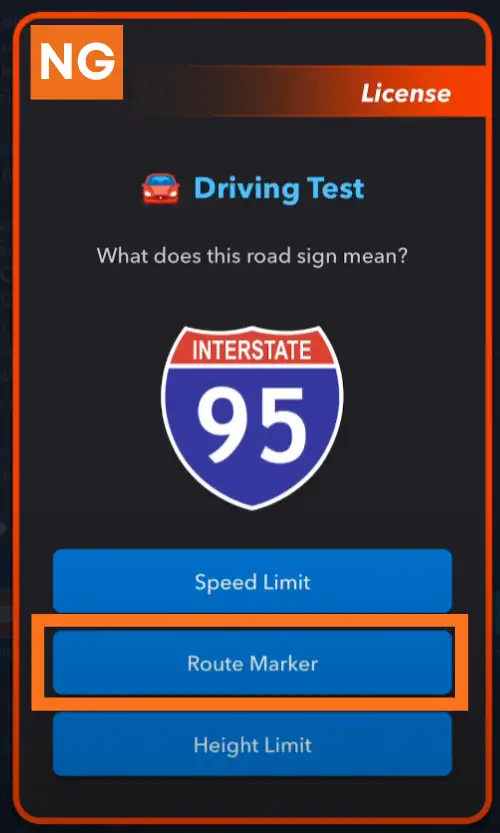 Right Lane Ends Sign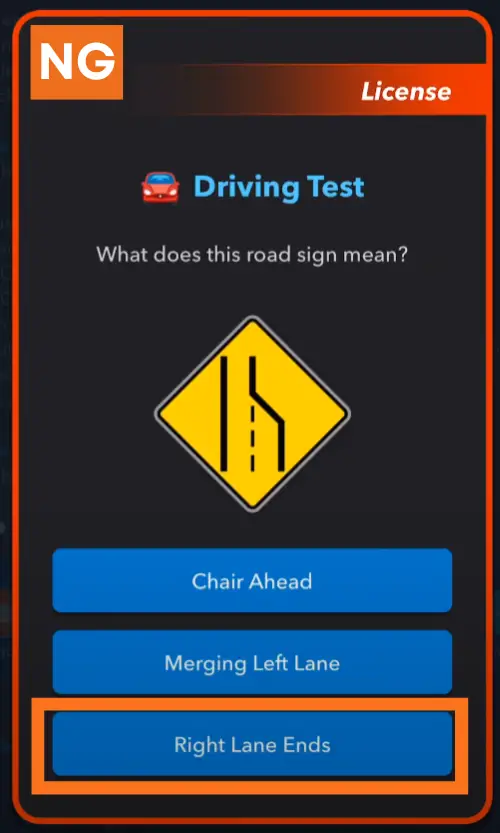 4-Way Stop Sign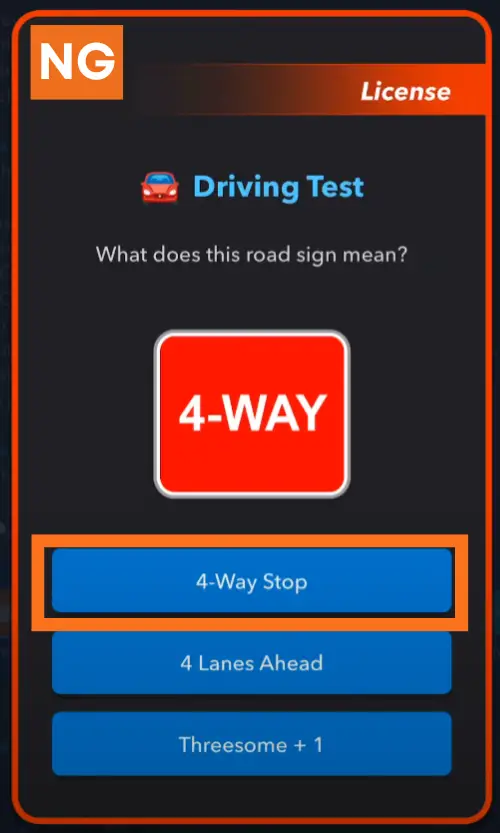 Farm Machinery Crossing Sign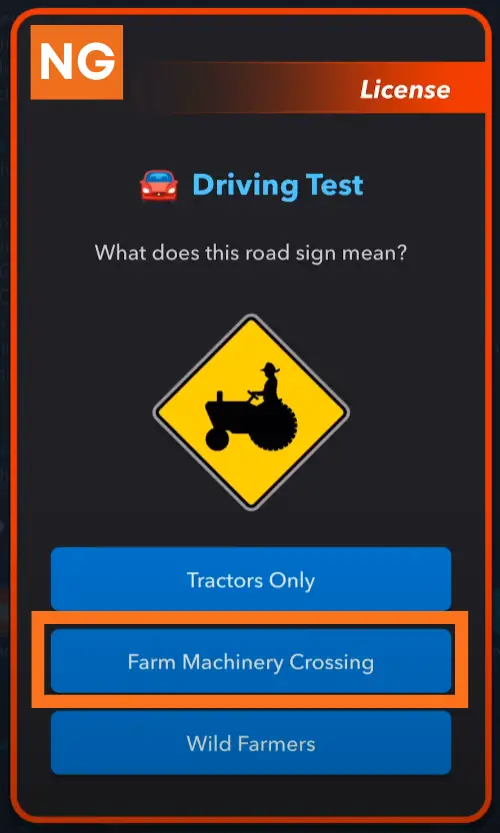 Snowmobile Crossing Sign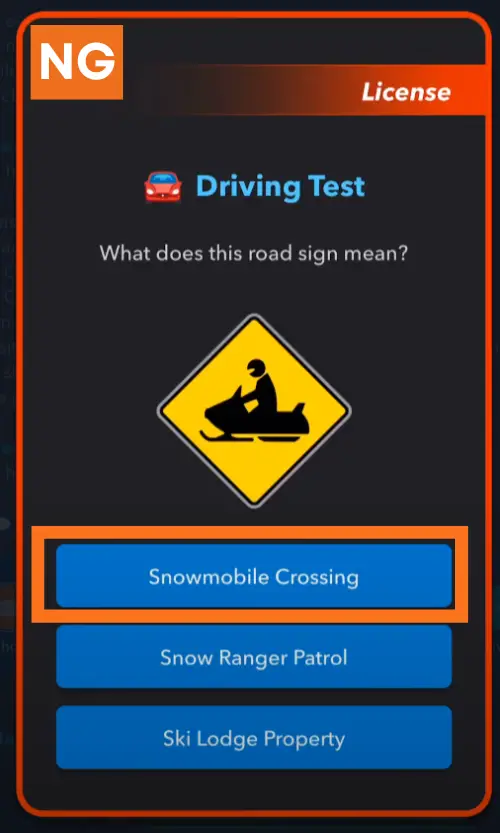 Added Lane Sign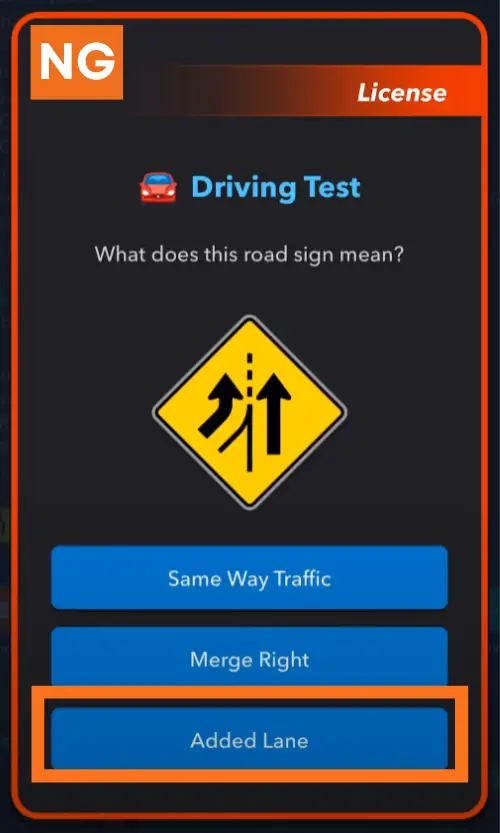 Yield Ahead Sign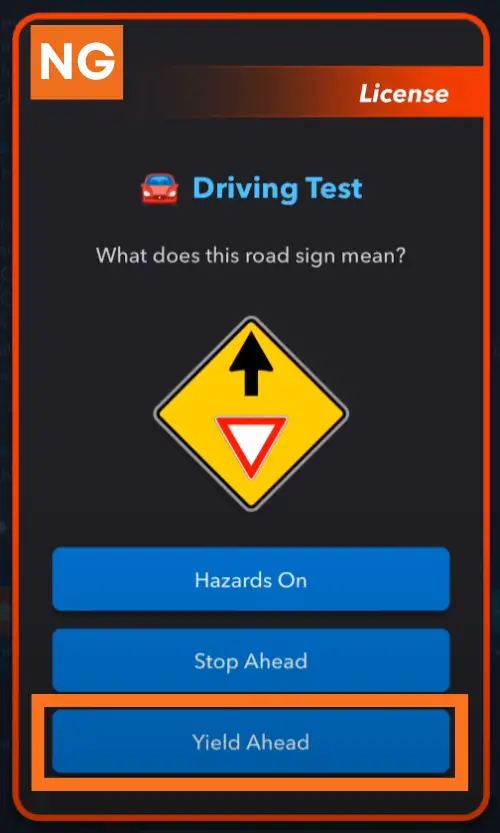 Skinny Cars Only Sign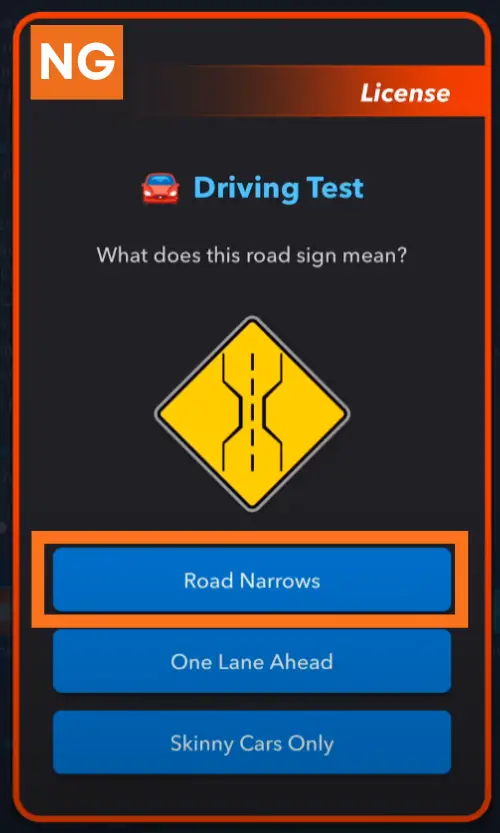 Look Both Ways Sign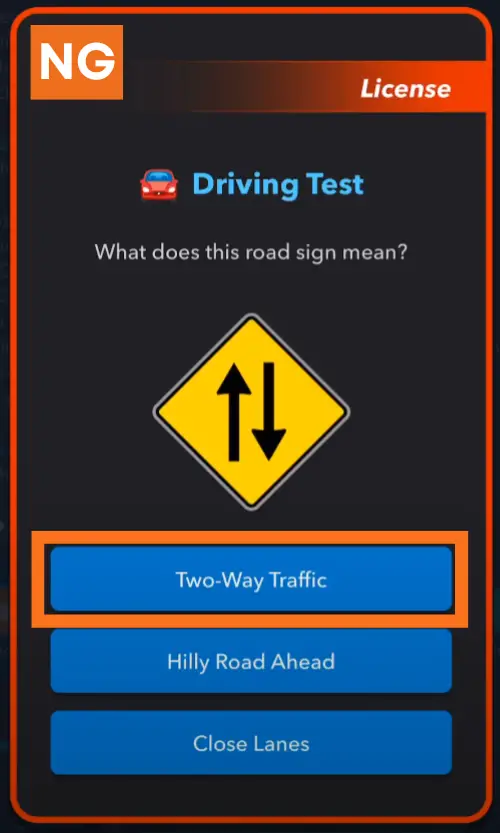 Handicapped Crossing Sign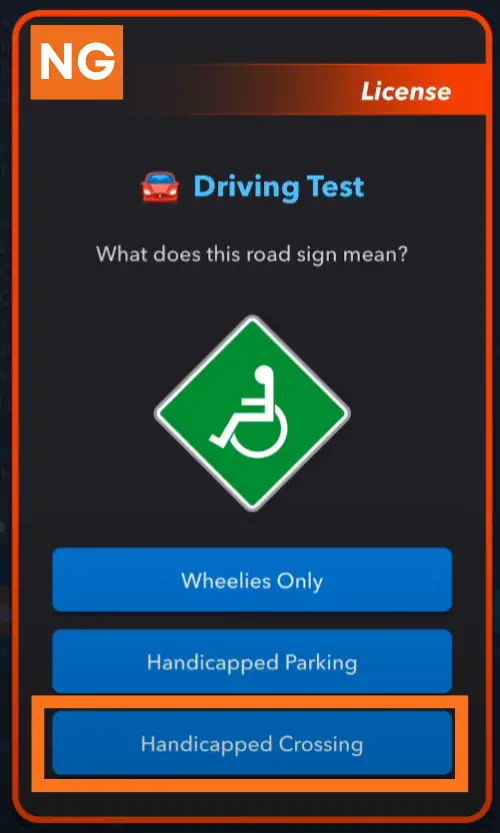 Truck Crossing Sign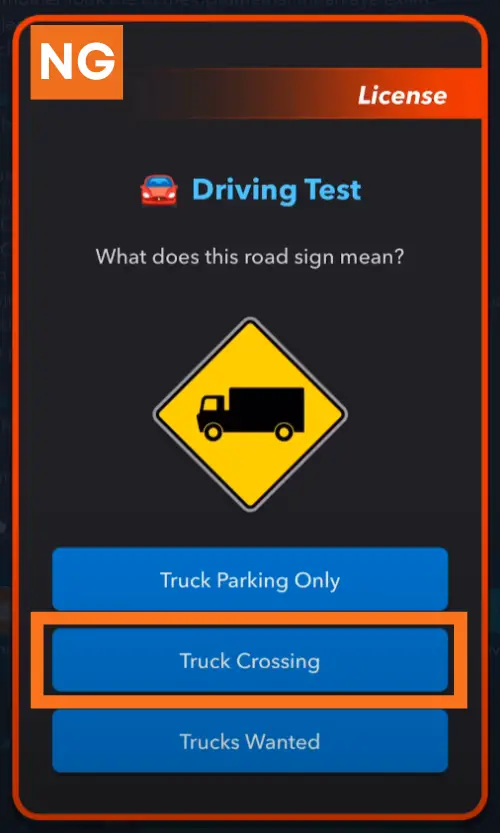 Playground Ahead Sign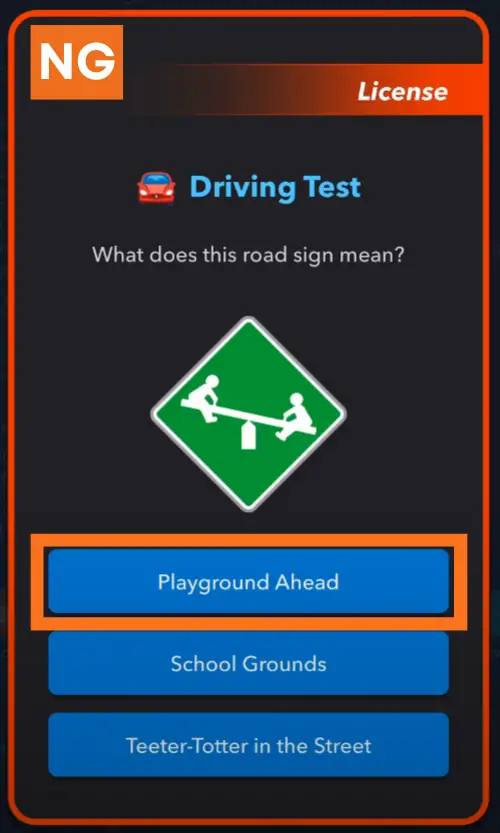 Hill Ahead Sign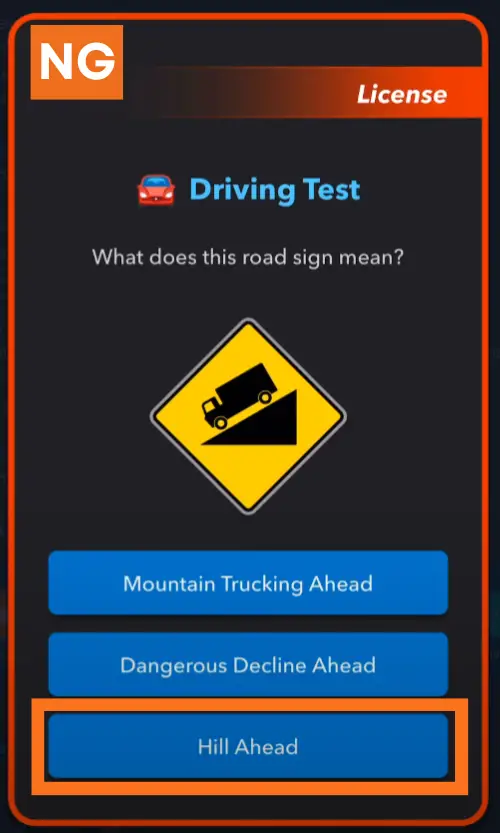 Fire Station Sign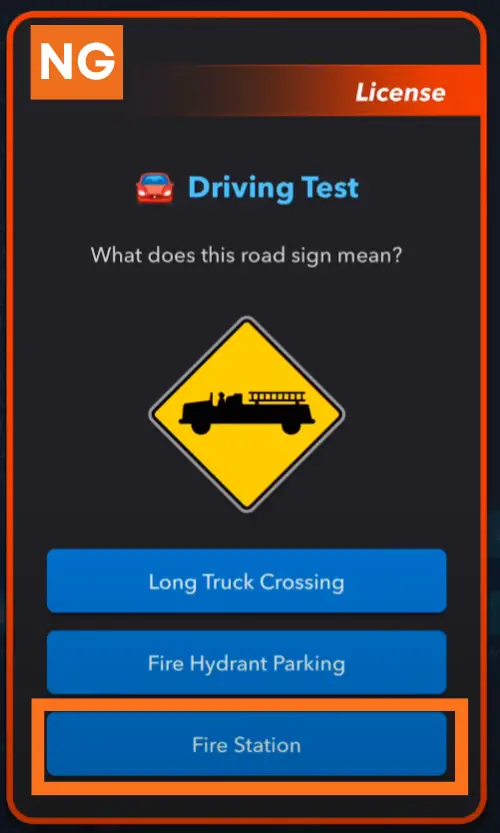 Right Lane Ends Sign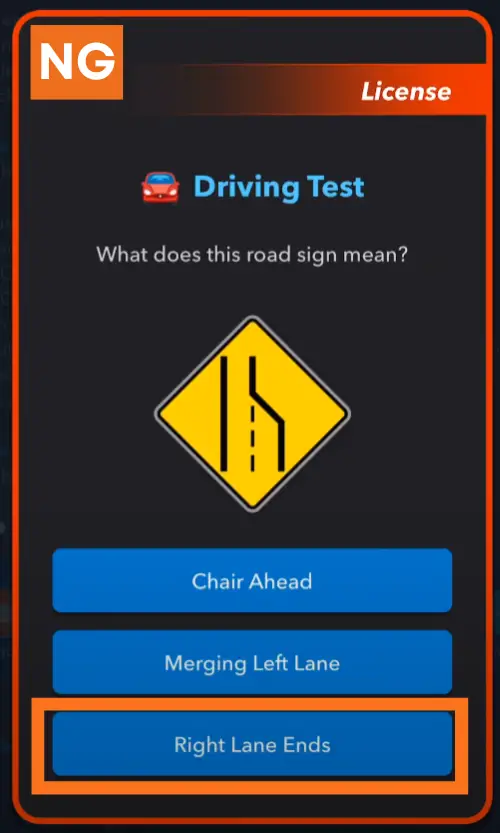 Wrap Up
This guide details every BitLife driving test answer. Using the above images, you should pass your exam. If an answer above caused you to fail, let us know in the comments, and we will update the post.