Cheats
Codes
Video Game Guides
Codes for the Slither IO Invisible Skin
This guide will provide the Slither IO code that makes you invisible and a list of redeemable codes that work.
What is the Code for Slither IO Invisible Skin?
Although most codes haven't expired since their release, these two codes seem two be the exception. As of June 2021, the invisible code is no longer available in Slither.io. This is coupled with the code that makes your snake larger. The only remaining method for becoming invisible is downloading mods for the game.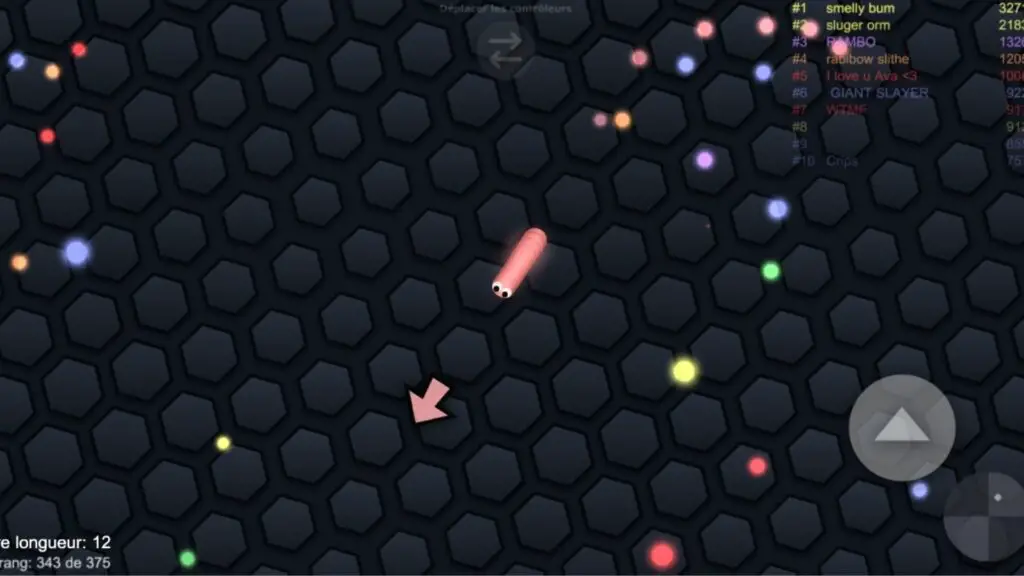 What are Slither.io Codes?
Slither.io allows players to personalize their characters, from wigs, ties, wings, and other costumes. Besides the expired slither.io code for invisibility, there are many other working codes. They are rarely released by the game's developer, Steve Howse. Once redeemed, they give players various rewards and skins. This includes helmets, glasses, and other hairstyles. 
Read More: A Bizarre Journey Codes List
How to Redeem Codes in Slither.io
To know how to redeem codes in slither.io, you must understand that the process is a bit strange. In this section, we will provide a step-by-step guide for redeeming codes.
For some reason, the developers decided that players could only redeem codes on the iOS and Android versions of the game. If you've been playing on a PC or Computer, you will have to download the mobile version. Next, you will have to link your desktop account to your mobile account and finally redeem the code. 
To redeem codes, follow these steps:
If you haven't already, download slither.io on Google Play or the App Store.
Once opened, tap the Enter Code button on the right-hand side of the screen.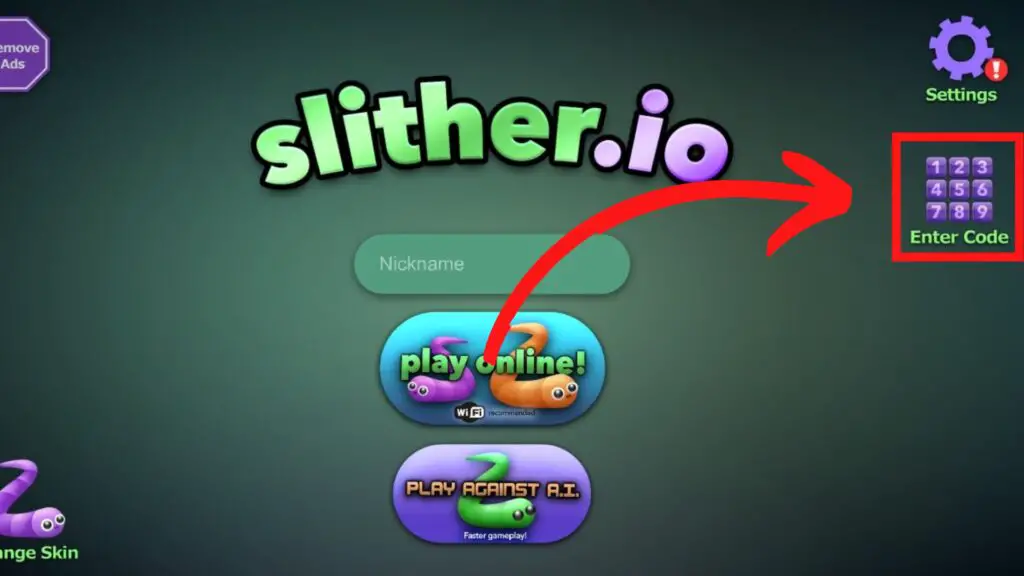 Here, type a working code (found below) into the keypad.
After entering a code, your account will receive a reward and/or a cosmetic item.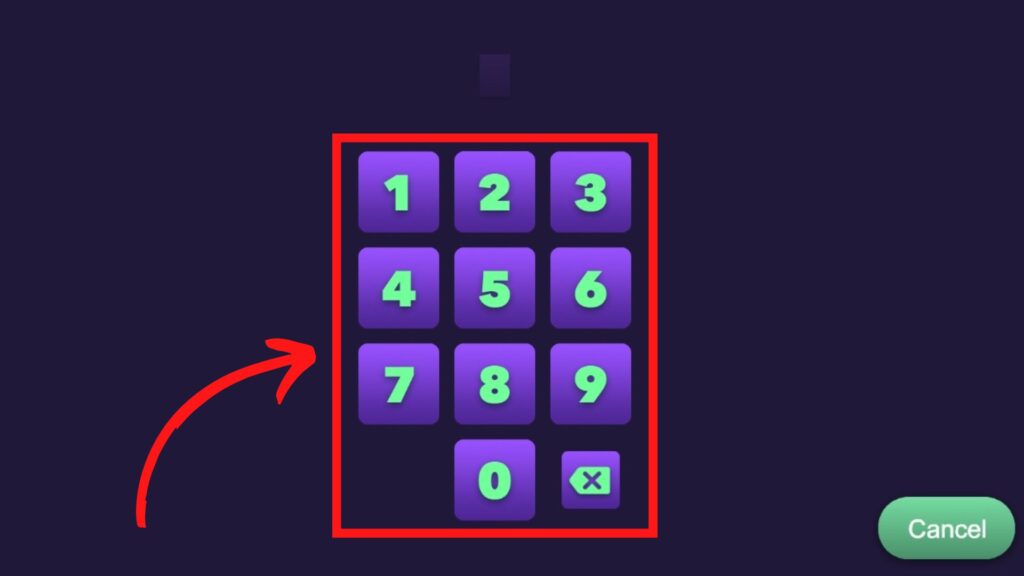 All Working Slither.io Codes
We've made a list of all working codes for Slither.io. Every time a new code is released, we will ensure that the list remains updated. 
In the past, some codes were restricted to specific regions. People outside of these regions were unable to claim the code. For this reason, we've added a Region column, which states whether a code works internationally or not.
| Code | Reward | Region | Status |
| --- | --- | --- | --- |
| 0139-6516-0269 | Bunny Ears and Visor. | International | WORKING |
| 0351-6343-0591 | Pink Star Glasses, Blonde Wig, and Unicorn Horn. | International | WORKING |
| 0309-9703-3794 | Green Tie, Red Wig, and Spike Headband. | International | WORKING |
| 0334-1842-7574 | Baseball Cap. | International | WORKING |
| 0577-9466-2919 | Red Cape and Cat Glasses. | International | WORKING |
| 0295-1038-1704 | Brown Wig, Star Glasses, and Blue Glasses. | International | WORKING |
| 0368-9044-0388 | Bat Wings and Tracker Hat. | International | BEING CHECKED… |
| 0465-2156-5071 | Black Wig, Reindeer Antlers, and Hypnotic Glasses. | International | WORKING |
| 0056-6697-1963 | Crown, Helmet, and Wings. | International | WORKING |
| 0068-5256-3709 | Bear Ears, Graduation Hat, and Angel Wings. | International | WORKING |
| 0150-6765-3242 | Monocle, Mustache, Joke Glasses, and Heat Glasses. | International | WORKING |
How to Install Mods to Get the Invisible Slither.io Code
What Do Slither.io Mods Do?
All in all, mods allow the player to change the programming of a game in order to modify it. More specifically, slither.io mods give you an edge over other players, which they don't have over you. Installing mods make becoming #1 on the leaderboard exceptionally easy. Although not a very competitive game, modding slither.io makes playing the game much more fun.
How to Install Slither.io Mods
Unlike other browser games, installing mods for slither.io is surprisingly easy. It only takes a few moments to do. 
Keep in mind that this cheat code only works if you're playing on a computer or PC. In addition, your internet browser MUST be Google Chrome. So, if you're playing on iOS or Android, you're out of luck.
For those of you who play on a PC or Computer, follow these simple steps to install mods:
From Google Chrome's homepage, type Chrome Web Store in the search bar or visit https://chrome.google.com/webstore.
Once in the Chrome Web Store, search SlitherPlus (or click here).
Select SlitherPlus and click the Add to Chrome option.
Tap Add extension to the prompt should appear at the top of your screen requesting to Add "SlitherPlus".
Next, open the slither.io website for mods.
Slither.io Mod Features
In addition to adding the slither.io invisible skin, the mods include many other features which come in handy. These include:
Zoom in and out. 
Custom background.
Lower graphics option.
Skin rotator.
Drawing mode.
Connect to a friend's IP address.
Create a party to play with friends.
Join other parties. 
Using this guide, you should now know what the Code for Slither IO Invisible Skin is. In addition, know all the other available working Slither.io codes.