Cheats
Google Snake Mod Menu Download Guide
This page contains information on how to download and use Google Snake mods. 
Players can get many different things in Google Snake by using mod menus. Doing this unlocks many more options — game modes, maps, speed options, and more. What's more, the download process is surprisingly easy. It only takes a few moments to install and use the cheats.
For the sake of simplicity, this guide will explain how to do it on Google Chrome. However, the download process can also be done on Safari, Firefox, and any other search engine.
Summary: How to Use Mods on Google Snake
Follow these steps to learn how to use Google Snake mods:
Visit the Google Snake Menu Mod Github page
Download MoreMenu.html
Click Control+Shift+O
Click the three dots (top-right corner) and select Import Bookmarks.
Import the MoreMenu.html
Drag it into the Bookmarks tab (left-hand side)
Open Google Snake (google 'snake game')
Click the MoreMenu.html bookmark.
How to Download Google Snake Mods
You will first need to download the Google Snake Menu Mod. The following link will take you directly to its GitHub page. Click MoreMenu.html, which begins the download process.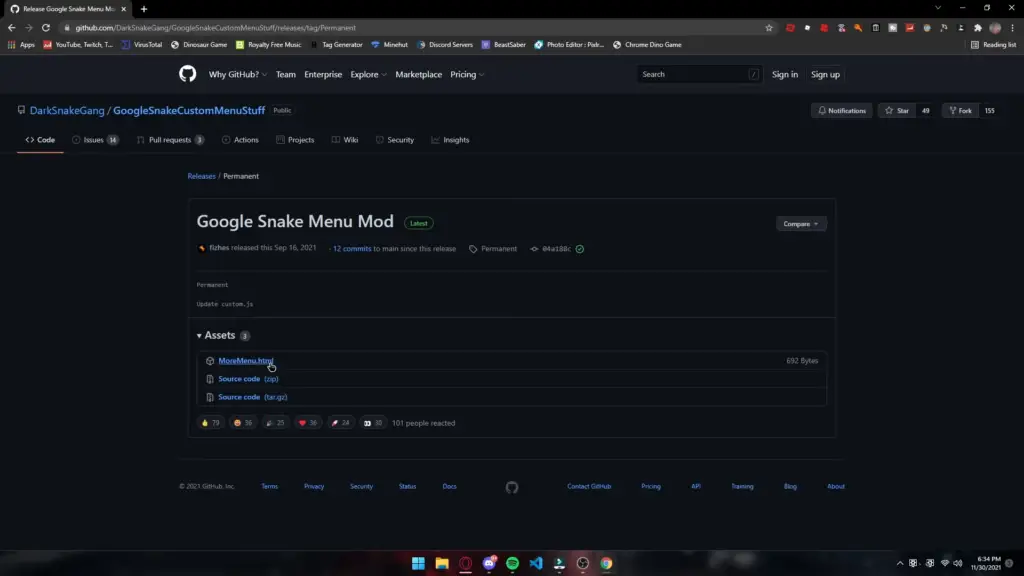 Once downloaded, open a new tab, click Control+Shift+O, and click the three dots in the top-right corner. From here, select the Import Bookmarks option. Navigate to where you saved the MoreMenu.html and import it. Next, drag the imported file into the Bookmarks bar on the left-hand side.
You may also want to rename the file to something… more appealing. In the Bookmarks tab, hover over MoreMenu.html and click the three dots. Click Edit and rename the bookmark in the name box.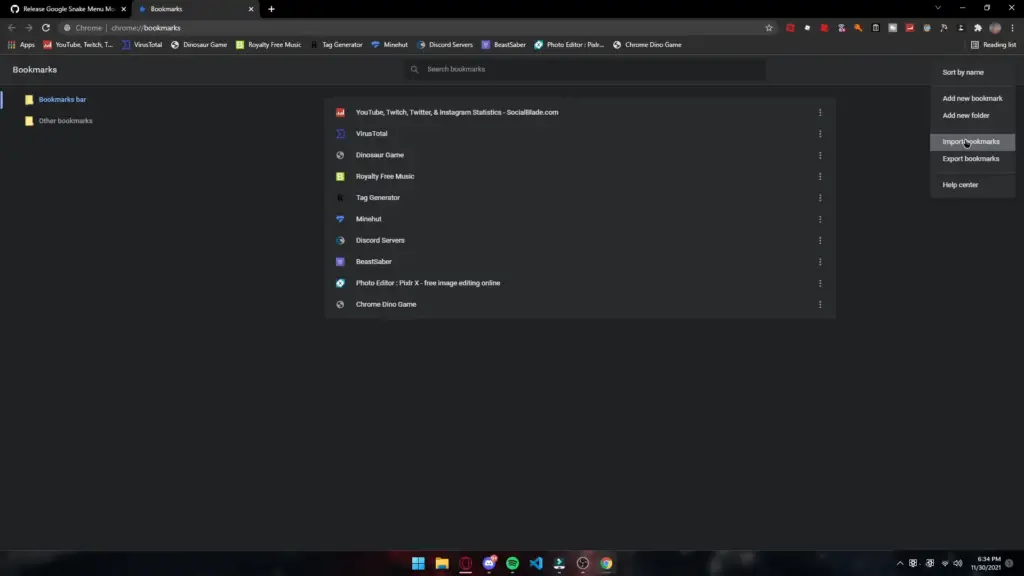 How to Use Google Snake Mods
Firstly, you must navigate to Google's Snake game. You can do this by simply googling snake game. Click Play, located in the top search result. All you need to do from here is click the Snake Game Menu bookmark, which will enable the entire mod menu. Doing this will unlock all the cheats/hacks.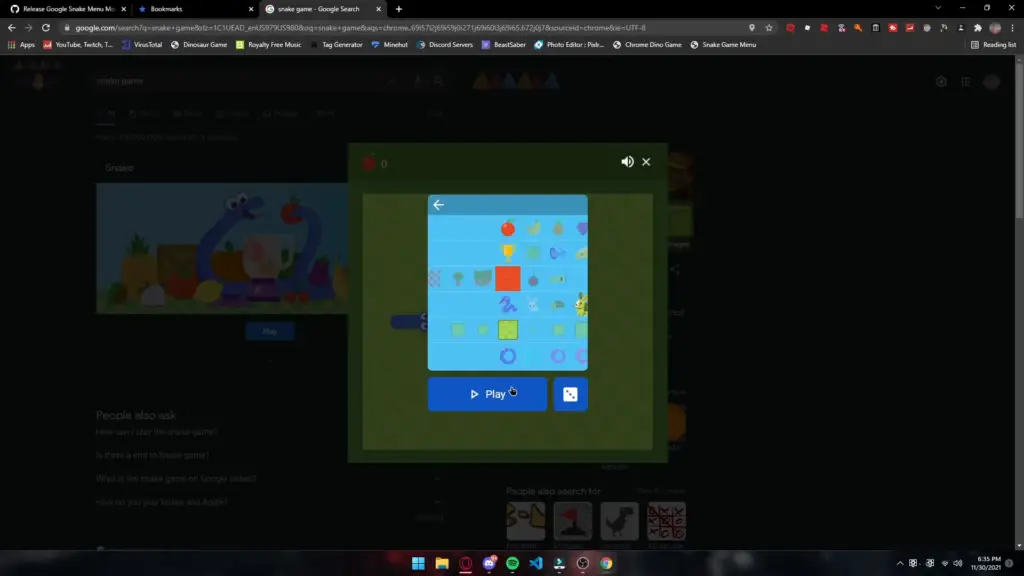 Related: Codes for Slither.io Invisible Skin
Final Words
This guide detailed how to download and use Google Snake mods. We hope you found our step-by-step process relatively straightforward — all you had to do was download the Google Snake Menu Mod from GitHub. From there, you googled Google Snake and enabled the hacks.