We have covered many challenges in Merge Dragons, some of which have been difficult. Today our blog is covering one of the easier ones, Challenge 10. So below, we have created a walkthrough on how to beat Challenge 10 in Merge Dragons to help you finish this challenge.
This challenge is level 65 with a Chalice Cost of 4. The final goal is to restore the Gaia Statue, and the Goal Stars is to score at least 4,000 points, destroy 5 Zomblin Caves, and hatch a Spotted Dragon Whelp. The potential rewards you can get from the challenge are a Spotted Dragon Egg, Decayed Logs, and Elderwood.
NEXT: How to Beat Challenge 11 in Merge Dragons
Challenge 10 Walkthrough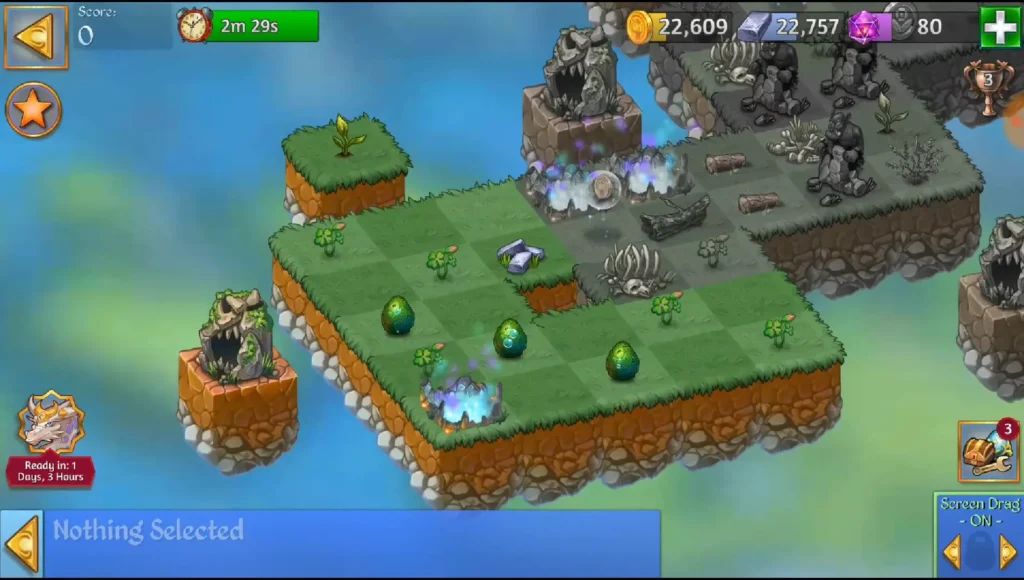 First, you start by merging the Portals and Dragon Eggs. Merge the Dragon Eggs and Portals. Remember that there's a nest in the level's top lefthand corner. Merge the four sprouts that you can see with the one on the dead land. Doing this creates two life flowers.
Harvest the flowers using your dragons to get the essence, then merge them in groups of five until you've created 2 Life Orbs (small). Around this time, there should be Zomblins appearing. Use your life orbs to heal the land and attack the Zomblins with your dragons.
Once two Zomblins are defeated, merge the graves with the one on the dead land close to the statues. This will reveal the Heal Extenders. Then you can reach the inaccessible statue and merge it with those other two. This will complete the level. It's as simple as that!
There you are. Now you know how to beat Challenge 10. We hope you enjoy our walkthroughs on the Challenge levels of Merge Dragons. Please leave us a comment below and tell us what you think. We're always adding new blogs, so come back regularly to visit us.