If you've been following us for a while, you know that we have posted walkthroughs for the Challenge levels in Merge Dragons. Today we'll look at another Merge Dragons challenge. This post will tell you how to beat Challenge 11 in Merge Dragons. Are you ready? Let's get to it.
Challenge 11 is level 70, and the Chalice cost is 7. The challenge's end goal is to create a Gaia Statue, and the Goal Stars are to merge ten things on the Dead Land, get ten eggs from nests and create 15 rain puddles. The potential rewards for this Challenge are a Nice Treasure Chest, a Rain Puddle, and a Spotted Dragon Egg.
NEXT: How to Beat Challenge 12 in Merge Dragons
Challenge 11 Walkthrough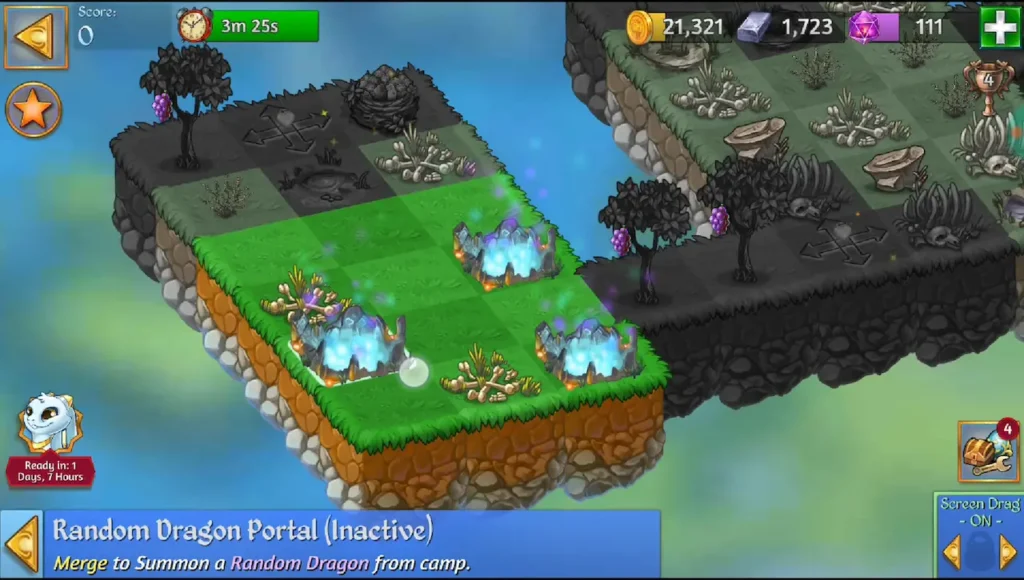 First, you want to merge your Random Dragon Portals, then tap on the Rain Clouds to get Rain Puddles. Keep doing this until you have enough Puddles to create and merge a Fledging Puddle on the Super Dead Land. Next, merge the Fruit Tree on the Super Dead Land.
Next, merge the Rain Puddles until there are enough to merge on the Super Dead Land. Then unlock Dead Land by harvesting the Life Orbs from your Life Flowers. Harvest from your Fresh Stones until a Living Stone's created, and then merge it on Super Dead Land. Keep merging on Super Dead Land until there's enough for merging the Gaia Statues.
As you can see, this challenge is very easy compared to other challenge levels. We hope you found this blog useful and will keep coming back to our site. If you have any questions or suggestions, please feel free to comment below. We're always ready to hear feedback from our readers.