Hello, and welcome back to Neural Gamer. Today we will continue our Merge Dragons posts and talk about Challenge 2. Unlike some of the other challenges we've discussed, Challenge 2 is easy. So, read on, and we will guide you on how to beat challenge 2 in Merge Dragons.
Before we get into the walkthrough, we will show you the specifics of this challenge.
Level: 14
Chalice Cost: 2
End Goal: Create Gaia Statue
Goal Stars:

Merge 5 Crimson Eggs Simultaneously

Drop Dragons on the Blue Life Flowers 5 times

Potential Rewards:

Crimson Dragon egg
Life Flower
Life Orb (Tiny)
NEXT: How to Beat Challenge 3 in Merge Dragons
Challenge 2 Walkthrough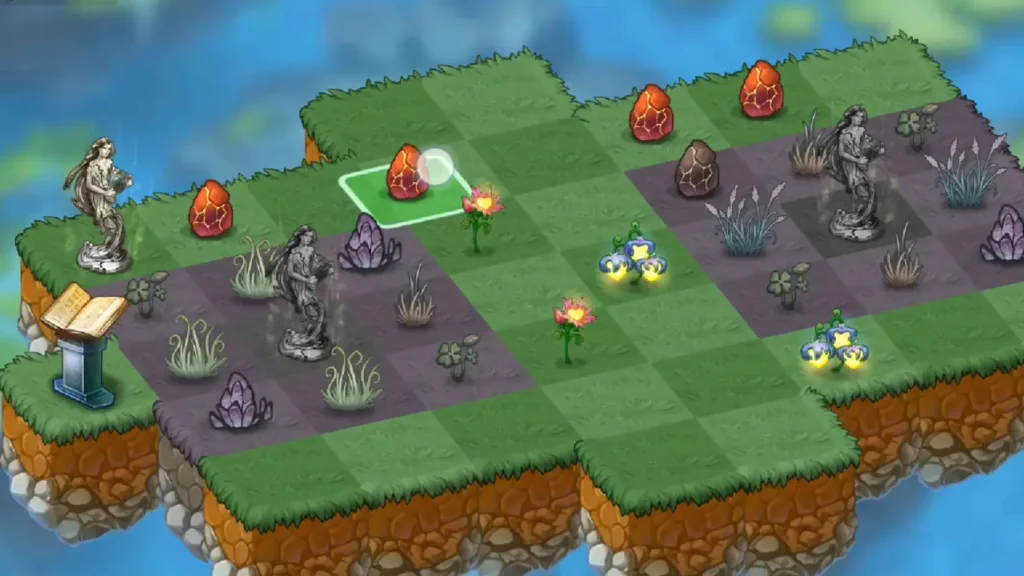 Now that you know some things about Challenge 2 let's see what you must do to complete it. The first thing to do is to merge the five eggs and get that out of the way. That's Goal Star 1 completed already.
Next, you want to double-tap the Blue Life Flowers. Then merge the orbs and use them to unlock more land, complete the second Goal Star, and make the statues accessible. Finally, merge the three statues and finish the level. That's it! You have completed Challenge 2.
We hope that you found this one helpful. We know this was a simple Challenge, but we also want to ensure that we give our readers all the information they need to enjoy playing the games and succeed in the levels.
Thank you so much for reading our post, and we hope you'll come back again soon. Please comment below and let us know if you'd like to see anything on our site. We are always open to feedback and love hearing from our readers. Have a wonderful day!