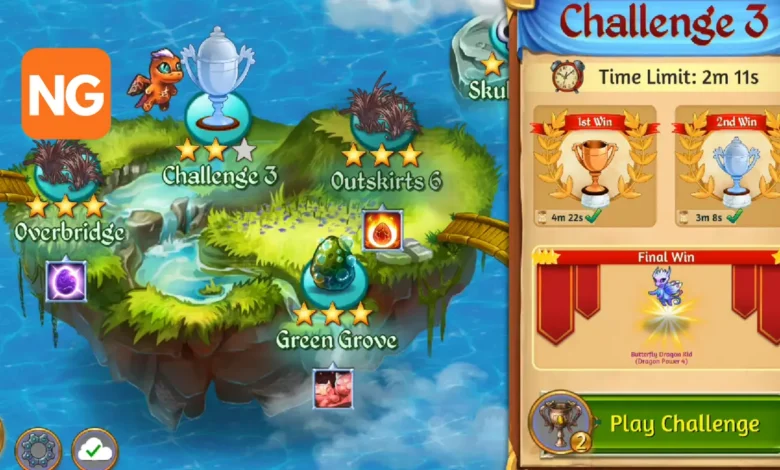 Merge Dragons has many levels to challenge their players, and Challenge 3 is among the more difficult ones. Although it's a lower level, this has frustrated many players. So, today we will show you how to beat Challenge 3 in Merge Dragons with a walkthrough.
Before we get into the walkthrough, we will show you what the specifics are for this challenge.
Level: 19
Chalice Cost 1:
Final Goal: Have 9 Blue Life Flowers
Goal Stars:

Have three Blue Life Flowers

Merge five Life Flower Sprouts

Potential Rewards

Life Orb (Tiny)
Rock Dragon Egg
Life Flower Sprout
NEXT: How to Beat Challenge 4 in Merge Dragons
Challenge 3 Walkthrough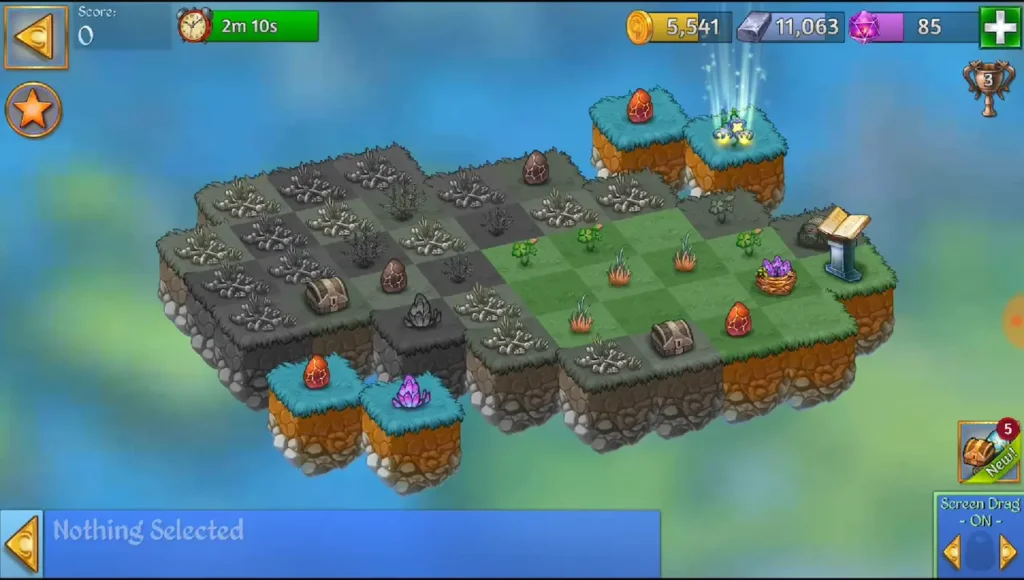 Now that we know the challenge's specifics let's look at what you must do. First, combine the three Ruby Plains Gras and the five Life Flower Seeds. This is done by moving that isolated grass to that space in between the Life Flower Sprouts.
Next, tap the nest of Rock Dragons and merge five eggs. There's one at the bottom left if you need it. With your dragons, harvest the Life Flowers and burst the Life Orbs. As the land is healed, harvest the brambles and scatter bones.
Finally, merge your flowers to create the Blue Life Flowers. Put your Blue Life Flowers separately so that they don't accidentally merge. Otherwise, you will run out of time. Keep on doing this until you have 9 of the Blue Life Flowers that you need to complete the level.
These are the steps to take to complete this challenge level. It looks deceptively easy. But believe us when we say it's one of the more difficult ones to do. So you may have to try it a few times before completing the challenge. Just remember not to waste any time when trying it. Thanks for reading and have a good day!