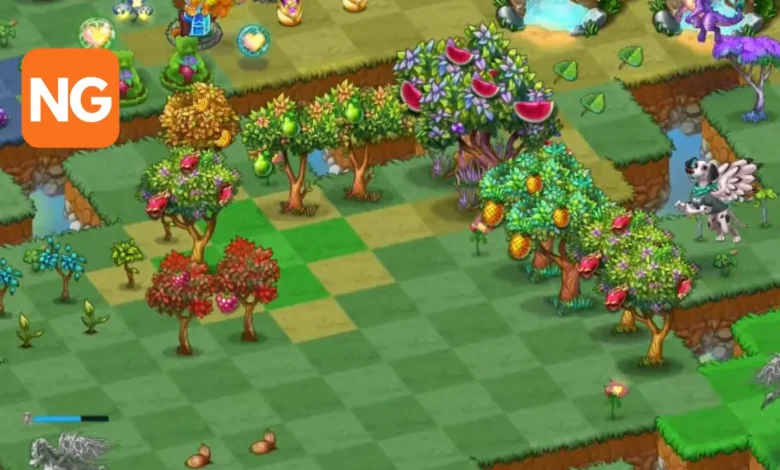 Fruit trees are a precious commodity in Merge Dragons. Therefore, many people want to know how to get seeds for fruit trees. Below we will give you some advice on how to get fruit tree seeds in Merge Dragons so you can find them more easily.
How to Get Fruit Tree Seeds in Merge Dragons
Here are the best ways to get Fruit Tree Seeds in Merge Dragons:
Complete Levels
A common way that you can get the seeds is by completing the levels on the map. Not all levels offer them, of course, but when you open the map and look at the rewards, you can see the potential rewards. If you need more fruit tree seeds, go back through the levels, and see which have them as possible rewards.
Two of the levels that list them as potential rewards are:
Wait for Fruit Trees to Spawn
If you wait long enough, you might find your fruit trees spawning the seeds. The only disadvantage with this is that often if you wait for the trees to spawn them, they may turn into Fruit Tree Saplings. Therefore, if you specifically need seeds, this isn't a good way to get them.
Also: How to Get Gems in Merge Dragons
Open the Moon Chests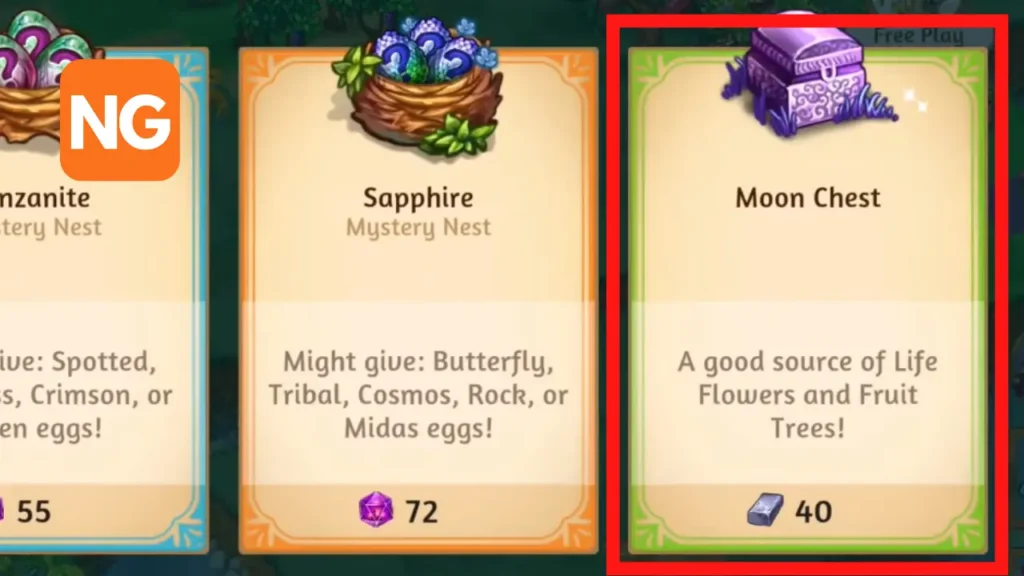 Another way that you can get Fruit Tree Seeds is by purchasing or gaining Moon Chests. To buy the Moon Chest, tap on the third icon to the far right to get to the store, and then tap on the center icon (a pile of chests). Moon chests are found by scrolling to the far right, and they are the second to last item in the store. They cost 40 stones a piece. Buying these chests is the simplest and quickest way to get seeds.
Tap on Fountains
You can tap on two fountains to get Fruit Tree Seeds. 
Fountain of Legend
Ancient Spring
These are three simple ways to gain Fruit Tree Seeds. Our favorite way to get them is by purchasing the Moon Chests because getting them is simple, and each chest can contain multiple seeds. If you use the method we mentioned in a former blog for bubbling items and your camp is full of items, clicking on a chest will automatically bubble the seeds so you can save them later.
Thanks for stopping by and reading our blog. We hope that you found it useful. We're always adding new topics and helpful blogs for many games, so please keep coming back to our site. We are sure that you'll be glad you did. We hope to see you again soon!