Gems are one of the most valuable items in Merge Dragons. With them, you can open special chests, skip difficult levels, and much more. But how do you get them? If you are looking for ways to get more gems in Merge Dragons, we will show you how to get gems in Merge Dragons. 
How to Get Gems in Merge Dragons 
Here are the best ways to get gems in Merge Dragons:
Shop for Gems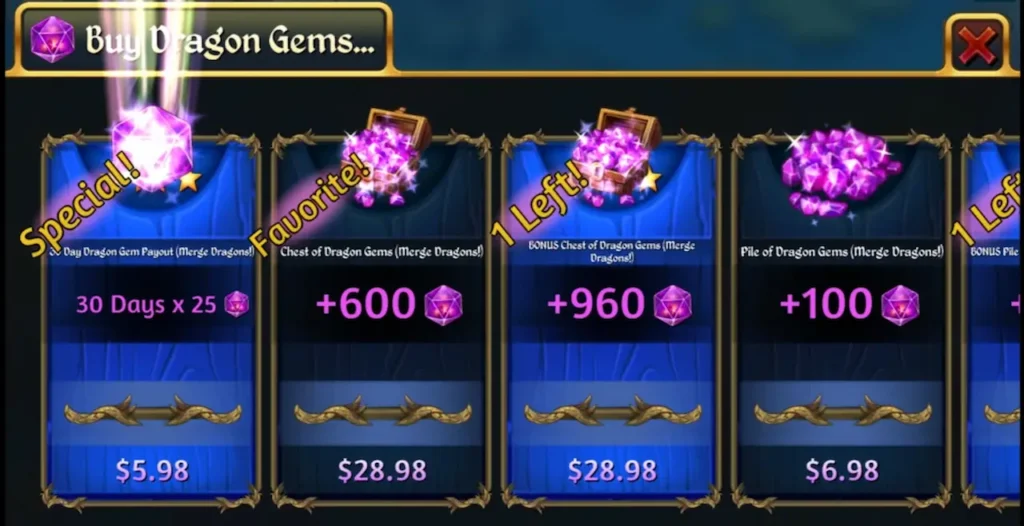 The easiest and quickest way to get gems in Merge Dragons is by purchasing them. The gem shop has various options that you can use to get gems, some of which are better than others. Below we will look at the ones that are the best deals for the money.
30-Day Dragon Gem Payout: You receive 25 gems daily for 30 days, meaning you get 750 gems in total. This costs $4.99. You also receive 25 gems immediately, a Bunny topiary, and a fountain. The Bunny Topiary costs 40 gems itself, so this, in our opinion, is the best deal. The only disadvantage to this is that you lose 25 gems if you forget to log in one day.
Pile of Gems: This option also costs $4.99. When you choose this one, you get 100 gems immediately and 3 Cosmos Dragon Eggs, enough to hatch one Cosmos Dragon.
Bag of Dragon Gems: This final option costs $9.99 and comes with 250 gems immediately, a nest of Passion Dragon Eggs, and a Giant Life Flower. 
Click the third button on the right to get to the gem shop. This will take you to a screen with plenty of shop options. The gem shop is next to the tree icon to the far right. The first option you'll see is the 30-day one, and then you must scroll to the end to get past the more expensive options.
Find Dragon Stars by Completing Quests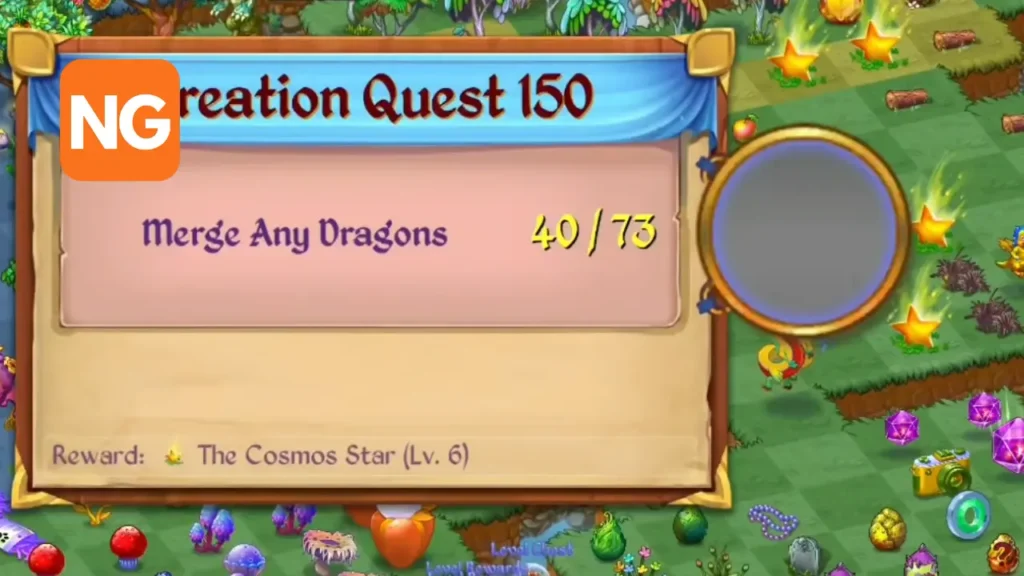 We have covered this in another blog. But you can find Dragon or Purple Stars in certain quests that you do. Ensure that if a Dragon Star drops in a quest, you leave it there so it goes back to your camp. You have a better chance of getting more gems when you merge with other Dragon Stars. 
Look for Promo Codes 
Finally, an easy way to get gems, sometimes really big amounts, is to look for promo codes at the beginning of the month. Since these often expire quickly, you want to make it the first thing you do each month. 
These are the three best ways to get gems for Merge Dragons. Even if you only spend $4.99 a month, you can get 750 gems, a cool Bunny Topiary, and a fountain, which will come in handy in your camp. Believe us when we say that it's worth it. Add the gems you can get from farming Dragon Stars and using promo codes, and it can really add up.
Thank you for taking the time to read our blog. We hope you found it useful. We're always adding more blogs to our site, so come back regularly. If you have any questions or comments, please leave them below. We are always ready to hear your feedback!