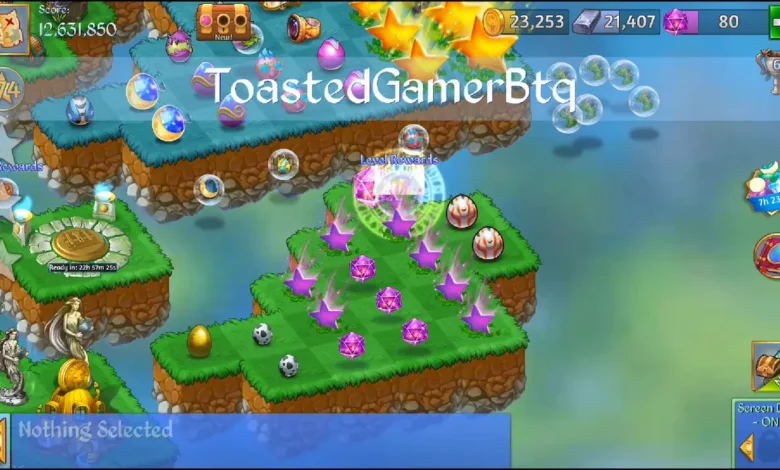 Purple stars in Merge Dragons are a rare treasure indeed. They can be tapped to get the gems you need to buy special items in the game or even save yourself when you are stuck. The bigger the star, the more gems you get from tapping it. But many players want to know how to get purple stars in Merge Dragons since they are so rare. We will give you some tips below on finding them. 
How to Get Purple Stars
There are two ways that you can get these rare stars, also called Dragon Stars, in Merge Dragons. The first way to get Purple Stars is to complete quests on the map. They randomly drop while you are working on a quest, so they aren't guaranteed. This is an easy way once you know which levels to do.
The other way to get Purple Stars is to clear the Evil Fog in Camp. This can take a long time because you always clear the fog covering your camp. However, as you must clear it anyway to make more space, you'll find them eventually. You just must be patient.
How Do You Get Purple Stars Back to Camp?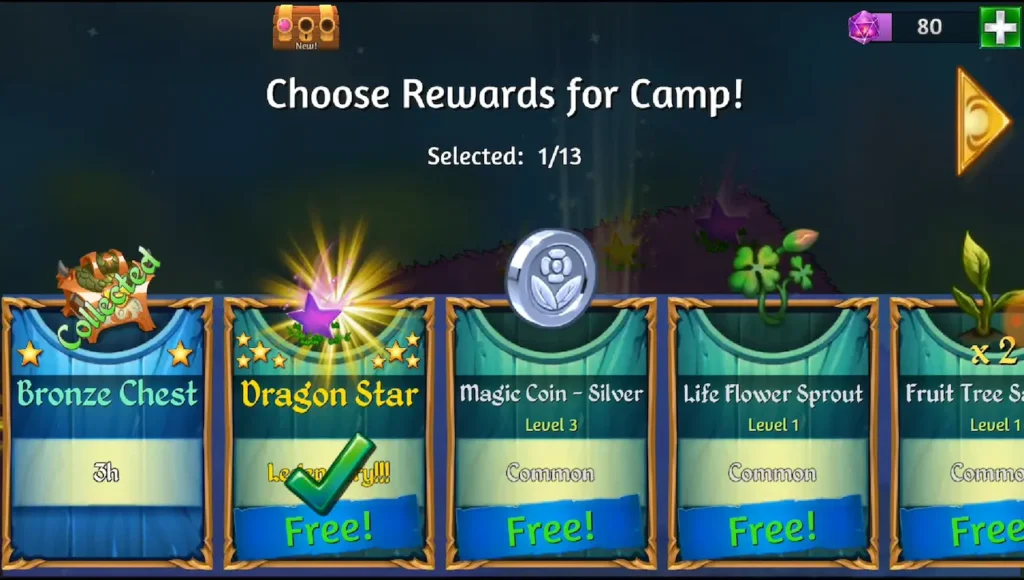 Following these steps will ensure your Purple Stars go back to camp with you:
Do not touch them during levels when they appear in a level.
When the level ends, choose the rewards for your camp, including the free items and the Dragon Star.
Go back to the camp.
Move & tap the bubbles containing your level rewards to put the stars into your camp.
Tapping Purple Stars
Once you have Dragon Stars, here are the times you can tap them to get those precious gems they hold. 
Dragon Star (Regular): 2 to 4 times to get gems
Dragon Star (Magnificent): 7 to 11 times to get gems
Levels With Dragon Stars
It's a good idea to play levels constantly that possibly drop Dragon Stars to get gems in the game. However, Dragon Stars are dropped randomly. So, it's best to try out the different levels that have them and see which ones you can complete the fastest and for the fewest trophies.
Below are the fastest levels that sometimes drop Dragon Stars.
Dread Marsh (3)
Fear Isle (1) 
Quarry (7) 
Silent Bay (9) 
Skull Grove
Summit (1) 
Zomblin Falls (1) 
Although there are many other levels you can farm for Dragon Stars, these are the ones we suggest because their chalice costs are low, and the amount of time needed to finish the levels is also low. So, we suggest sticking to the levels listed above for farming.
Related: How to Beat Merge Dragon Challenge 19
Now you know some basics on Dragon Stars and where you can find them in Merge Dragons. We hope that this was helpful to you in your gameplay and that you will keep returning to our website. Check out our other game guides to see what else we have to offer, and have a great day!