We're in the home stretch regarding the Challenges in Merge Dragons. So today, we will talk about Challenge 25, which is tricky. We know that many people have trouble with it. That's why we have created a short walkthrough so you know how to beat Challenge 25 in Merge Dragons.
Challenge 25 is also called Level 168, and it costs 3 Chalices to do. The goal is to restore the Gaia Statue, and the Goal Stars are to create one Glowing Life Flower, two Small Life Orbs, and Opening Prism Flowers.  The potential rewards are Bones, Roc Egg, and Life Orb.
NEXT: How to Beat Challenge 26 on Merge Dragons
Challenge 25 Walkthrough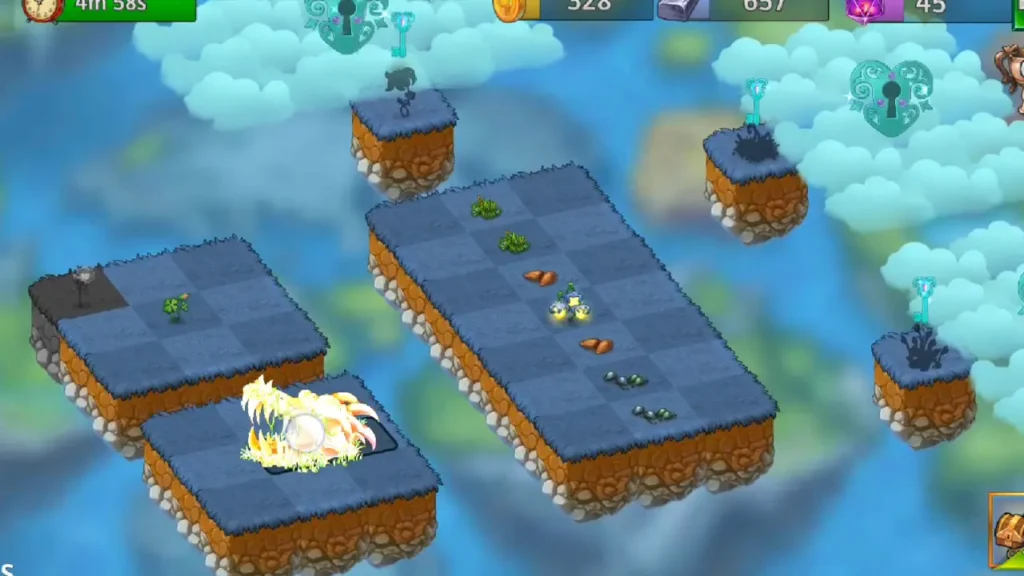 To start this challenge, tap on that Ancient Dragon Skull to get the Unearthed Skeletons and then scatter them. Merge the Bones to create Sprouts. Do this until there are enough of them to make 5 Life Flowers. Then, merge those and make two Blue Life Flowers. There's a third one in the center island, so merge them with that.
Use a Glowing Life Flower to unlock the upper center island, then merge those Golem Dragon Eggs. Now, merge those Grass Tufts and use the resulting Lawn Grass to unlock the island on the upper right. Harvest Life Essence, so you have enough for healing that island.
Merge five Seeds of the Prism Flower, and then merge the Sprouting Flowers and Buds that come after so that you have Opening Prism Flowers. Use these for unlocking the island on the lower right. Then heal the land and destroy one of the Demon Gates. Finally, merge the Gaia Statues to finish the level.
This is how you can beat the tricky challenge that is number 25. Merge Dragons is just one of the many games we cover in our blog, so look around and see what other games we have covered. We also love hearing from our readers, so comment below if you want.