Today we have another Challenge walkthrough for you from Merge Dragons. We are almost finished with the Challenge posts but don't worry because we have many more posts to help you. Today's post is about how to beat Challenge 27 in Merge Dragons. Here we go with the walkthrough. 
Challenge 27, also called Level 191, has a Chalice cost of 2. The goal of this Challenge is to create a Gaia Statue. The Goal Stars are to create one Furious Life Orb, create one Sprouting Dragon Tree, and heal the whole land. The potential rewards are Dragon Tree Seeds, a Golem Dragon Egg, and a Dragon Tree Sapling.
NEXT: How to Beat Challenge 28 in Merge Dragons
Challenge 27 Walkthrough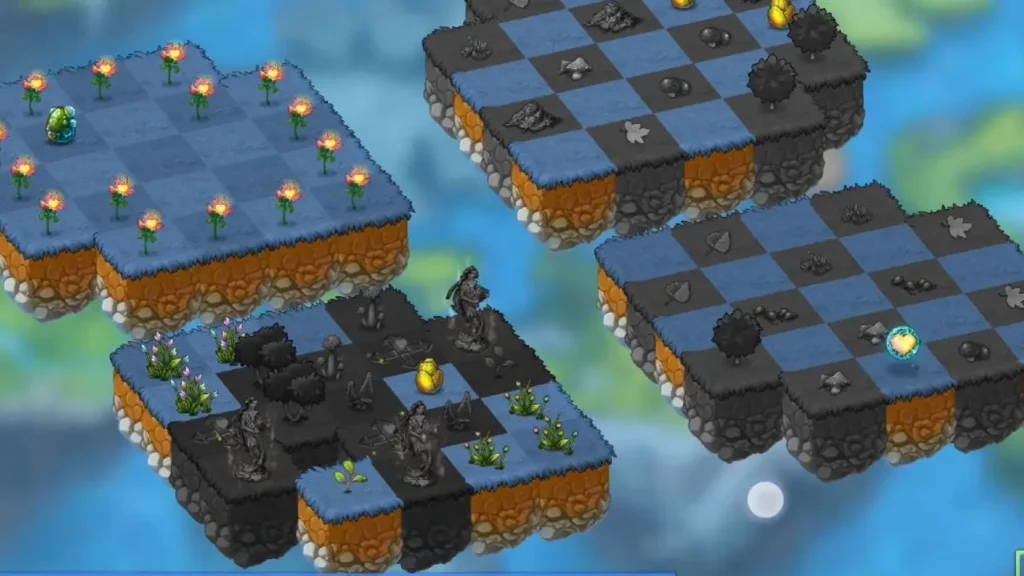 Start out by merging the Spotted and Green Dragon Eggs. Then you'll find a bunch of Life Flowers on the island at the top left. Merge all these simultaneously and then order your dragons to harvest them. There's a Life Orb on the island at the bottom right. Move it and then some of the orbs you've harvested to the island in the corner at the top right. 
Next, you want to use those orbs to heal the land. It's only necessary to heal one Mushroom Cap, two Magic Mushroom Caps, and two Bushy Autumn trees. This is going to take just 50 total Healing Power. The Life Orb provided will give you 64, so you won't need many of them to heal those five items. 
After you have healed them, merge these items with those on the island to the bottom right. This will create Spotted Shrooms, a Magic Shroom Cluster, and a Mystical Autumn Tree. So, you want to merge them with the ones you'll find on the island to the bottom right. Activate those Heal Extenders and merge the three Gaia Statues to finish up.
These are the steps that you need to take to finish Challenge 27. We are so thankful that you have taken the time to read our blogs, and we hope you'll keep returning to our site. We hope you'll comment below and let us know how you like our site, and we look forward to hearing from you.