Cheats
How to Install Mods in 7 Days to Die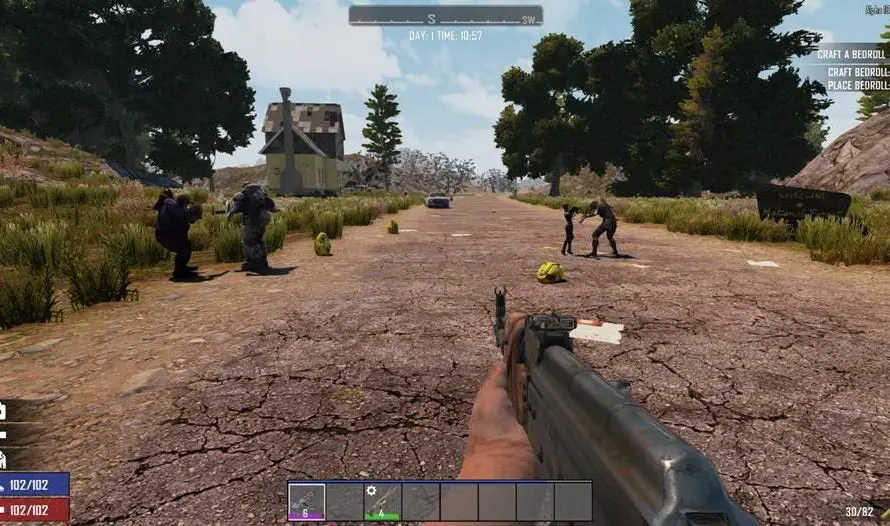 If you are to have some fun in 7 Days to Die, you should learn how to install mods that will customize many aspects about the game. This video game is one of the most interesting horrors and open-world genres — that you as a gamer can try. To adapt the game to your needs, you should learn how to install mods in 7 Days to Die.
Mods are nothing more than an extension of a program — with which, you can modify the world, characters, objects, among other things. In 7 Days to Die, there are several unique mods, such as getting more XP points, or getting a wider storage.
These extensions will allow you to have a more rewarding experience, which gives you an easier time when playing the game.
How to Install Mods in 7 Days to Die?
The process of installing mods is simple as long as you follow these steps:
1. Firstly, to be able to use mods in 7 Days to Die, you will first have to create a folder on your computer called "mods." You will have to go to: Local Disk C > Program Files (x86) > Steam Folder > Steamapps folder > Common > 7 Days to Die.
Here, create the a folder called 'mods', by right clicking, then pressing create new folder.
2. Secondly, with the folder created, you will only have to download the mods you want. You must be careful because some of these mods could have errors, so it is important to get them from reliable mod providers. We suggest you check out this website to get mods for 7 Days to Die.
3. Lastly, after downloading the mod, you will have to extract it, and copy and paste the files into the "mods" folder you just created.
After placing the mods in the folder, you will have to start the game normally, and the mod should be playable.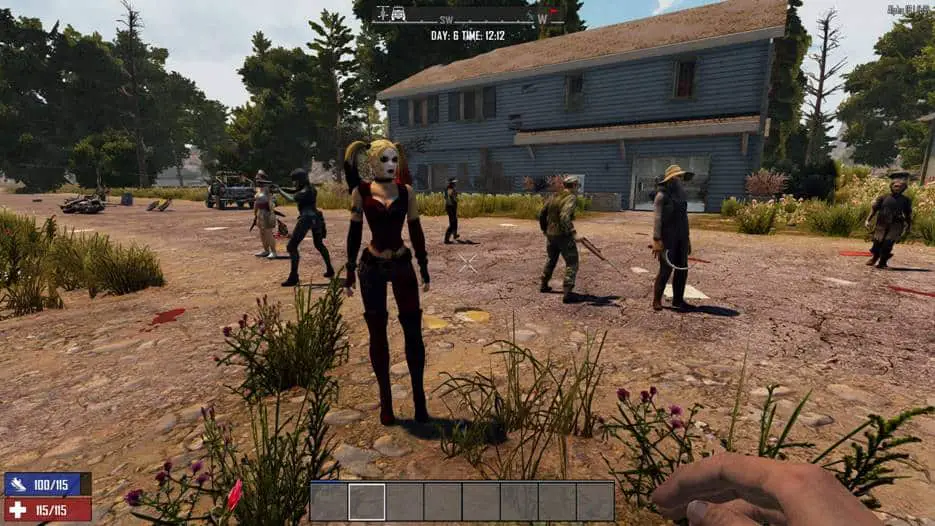 Best Mods for 7 Days to Die
Now that you can see how easy it is to learn to install mods in 7 Days to Die, here are some of the most popular mods available. Although it has been almost a decade since its launch, mods are still being created today that are compatible with the game. Among the most famous mods for the game are:
Perpetual darkness
Although the video game is a challenge from the start, many people will seek to increase the complexity. If you want to make 7 Days to Die a challenge, you can install the perpetual darkness mod. The undead will be more agile with this mod, and resources will be very scarce, challenging your skills.
Ravenhearst
Ravenhearst is a mod that is perfect for the 7 Days to Die experts, because it introduces new challenges in survival. The game can get difficult on some levels, but it will be difficult with the Ravenhearst mod at all times.
Ravenhearst makes the game faster; the undead withstands more shots, and resources are almost impossible to find.
Skill points increased
If you don't want 7 Days to Die to be a challenge, but rather easier, you can lower its difficulty using mods. With the increased skill points mod, you will be able to find a good amount of resources. Without a doubt, this mod is ideal for new players looking to have a great experience in 7 Days to Die.
Unlimited storage
When you've been playing 7 Days to Die for a while, you may notice some that the storage size is too small. The game only allows you to hold 500 objects, which can frustrate you if you are a hoarder. But with the unlimited storage mod, you can increase that range to 30 thousand, which is impressive.
BDUB Vehicles
The in-game cars are very eye-catching and great to use. However, they are usually very limited. For you to avoid using the same type of vehicle over and over again, you must install the bdub vehicle mod. With this mod, your character can ride cars like the SHERP, Work Truck, Nova, Buggy, Willy Jeep, Old Semi, or a Golf Cart.
Summary
7 Days to Die is a very entertaining video game, in which you can be attracted by its theme and challenges imposed on you at every turn. However, you may need to install mods to make the video game easier or more difficult. The idea of ​​the mods is to help you customize the game and have a good time.
There are several types of mods for the game, in which the undead getting stronger. These mods push your skills with the short or long weapon to the limit. The harder the game, the more time you have to dedicate to progress through the game.
How to install mods in 7 days to die is quite simple if you take into account that you practically have to create a folder in the right place. It may be difficult for you to install the mods.