Have you run out of gems or other things you need to play Merge Dragons? The good news is that there are often promo codes you can find online to give you some sweet rewards. But you may not know how to enter these promo codes or where to put them. Unlike a lot of other games, the place is well hidden. So, we will show you how to enter cheat codes in Merge Dragons.
How to Enter Cheat Codes in Merge Dragons
Once you know how to enter cheat codes into Merge Dragons, you will have no trouble doing it in the future. So, we will show you the steps to find cheat codes and enter them into your game. Let's get started, and soon, you will be entering cheat codes into Merge Dragons like a professional!
Step 1: Find Promo Codes Online
First, you want to find the promo codes online. It won't take too long. However, the best time to look for them is at the beginning of the month since they often will expire within a few days. If the promo codes are especially good, you don't want to miss out on them. Searching online using your phone or tablet will make copying and pasting them into your device much easier.
Step 2: Open the Settings Menu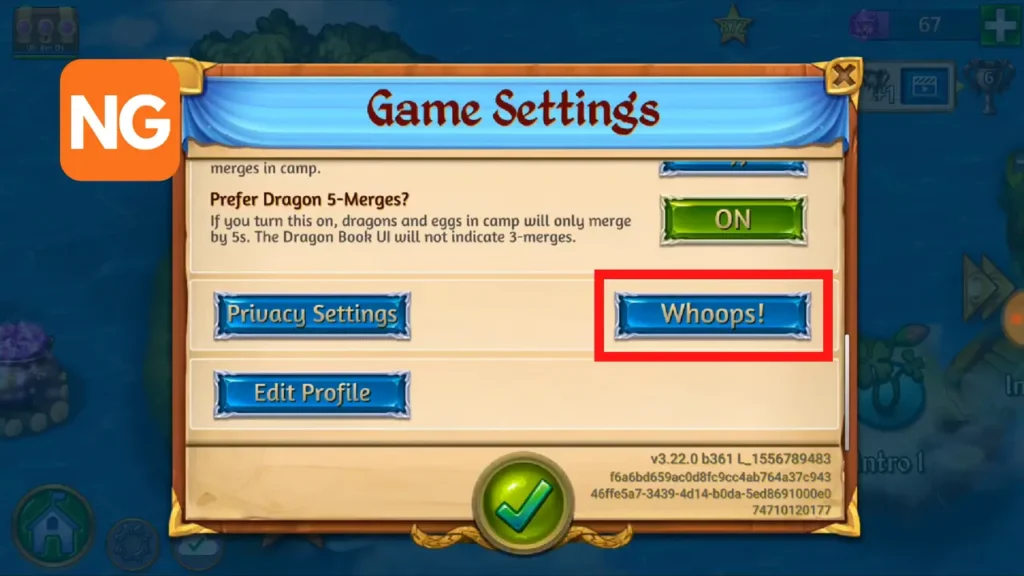 Once you have your promo codes, you want to open up Merge Dragons if it's not already open. Then you want to click on the cog. This is the settings menu. You will find it between the House icon and the Cloud icon. Once Settings is open, scroll to the bottom and click on Whoops! This is to the bottom right of the Settings Menu.
Step 3: Enter the Cheat Code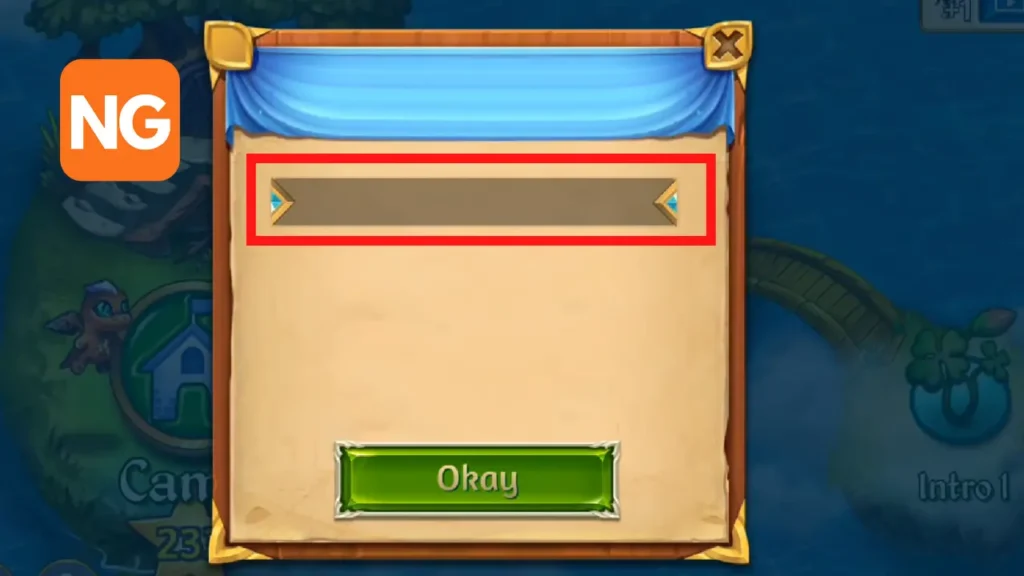 Once you have clicked on Whoops, a window with a space above the word OK will pop up. Tap on this to open a space to paste the cheat code. Paste the cheat code and tap on return to put it into the space.
Step 4: Tap on OK
Finally, when the Cheat Code is entered, tap on OK. If the code is valid, you will receive the promised rewards. However, if the code has expired, the words "Fail Dragon…" will come up. That is why it's suggested that you look for the codes at the beginning of the month. Otherwise, you will miss out on the great rewards.
Now that you know how to enter cheat codes in Merge Dragons, feel free to try and find some codes next month. Any odes available now are likely expired, so waiting until February is a better idea. You will find many great rewards you can get for your camp, and hunting down the cheat codes is a great choice every month.