Many items in Merge Dragons are both helpful and annoying simultaneously. One of those items is The Ancient Dragon Skull, which can't be merged. It ''s pretty rare, which is why many people want to know where to get one. That is why we have created this how to get Ancient Dragon Skull Merge Dragons guide.
Contents…
What Does the Ancient Dragon Skull Do for You?
Initially, the skull can be tapped to get six Unearthed Skeletons. Once this is over, it generates one Unearthed Skeleton every 10 minutes. This can stack as many as 6. You also can harvest the skull 12 to 13 times to get valuable items. However, as you harvest it, the skull will get smaller and eventually disappear.
The items that you can get from harvesting the skull are the following:
Life Orbs: tiny, small, and regular
Treasure Chests: Chained, Nice, and Sunken
How to Get Ancient Dragon Skull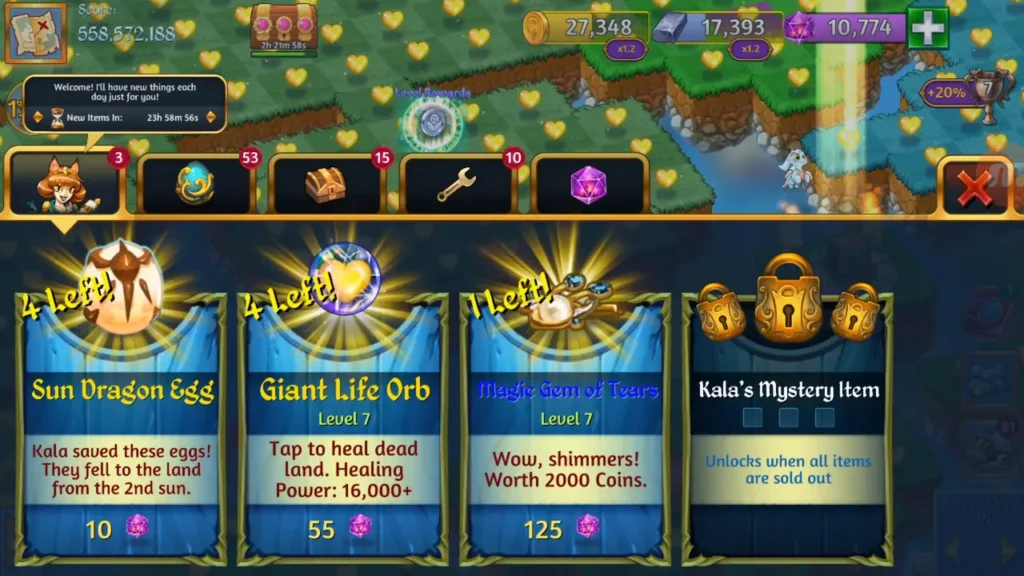 A common way to get the Ancient Dragon Skull is to find it underneath the Evil Fog. The only disadvantage to this is that it takes time to do this because the skulls are often near the top of the screen in Camp. The only thing that this method for getting one will cost you is time.
Another way that you can get one is by purchasing it from Kala's shop for 125 gems. This isn't always available because her items change every day. Kala's shop is the one that you see when you open the shop. Finally, you can sometimes purchase it as a Level Reward. These two options will cost you gems.
Well, there you have it. Now you know where you can get an Ancient Dragon Skull. These items are very rare, and they offer you many valuable items when you harvest them. Thanks for taking time to read our blog, and we hope that you will come back to our website again soon. We will be adding many more blogs soon.