There are many things in Merge Dragons. But have you ever noticed those little yellow seeds lying on the ground? These are very valuable seeds, and they're called Golden Seeds. These seeds are valuable because you can merge them into Sprouting Midas Trees. Or, if you want, they can grow when you leave them alone. Do you want information on how to get golden seeds in merge dragons? If so, then read on, and we'll tell you.
How to Get Golden Seeds in Merge Dragons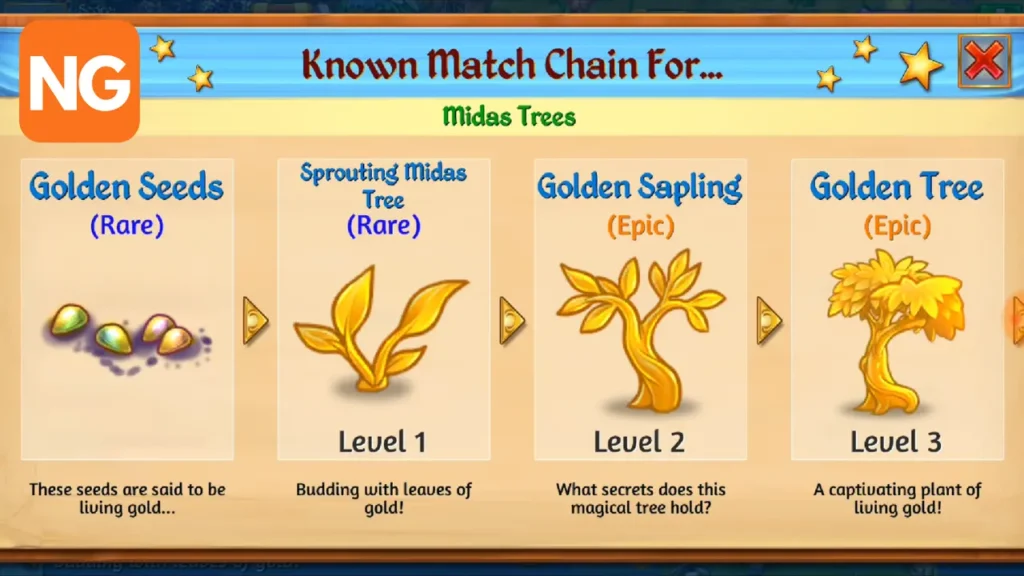 Before we go into how to get the golden seeds, why are they so valuable? Well, the seeds will grow into the Midas trees, from which you can harvest Golden apples. These apples aren't just worth lots of money; they can come in handy when you're trying to bubble items in your camp.
Although merging them is tempting, letting the Golden Seeds grow independently is best. This way, you will have more sprouting trees from letting them be than if you merged them. They also take much longer to grow than the other seeds on Merge Dragons, so be patient.
Getting Golden Seeds from Water
Golden seeds can rarely spawn from water:
Level 4 Water: 1%
Level 5 Water: 2%
Level 6 Water: 3%
Level 7 Water: 3.5%
Level 8 Water: 4%
Getting Golden Seeds in Other Ways
There are other ways you can get them:
Opening Dragon Egg Chest
Opening a Dragon Nest Vault
Harvesting from the Midas Trees
Spending 30 gems in Kala's Shop
Harvesting the Bearer of the World Crystal
We hope that you found our blog to be helpful. The best thing to do regarding Golden Seeds is to be patient. They are very valuable, so they won't spawn as often as more common items. But when they do, it's worth the weight. Thank you for reading today's post, and have a great day!