Bloons TD
How to Get Big Bloons Achievement in Bloons TD 6 (BTD6)
Do you love the game Bloons TD 6? If so, chances are that you have heard of people getting Big Bloons, and you want to know how to do it as well. This NeuralGamer Wiki Guide explains how to complete the Big Balloons achievement in Bloons TD 6 (BTD6). This achievement can be tricky to unlock, but anyone can do it with the right strategy and a bit of practice.
How to Unlock Big Bloons Achievement
Follow these steps to unlock Big Bloons in Bloons Tower Defence 6:
Step 1: Unlock Pat Fusty With Monkey Money
STEP 1: The first thing that you have to do is to get Pat Fusty with Monkey Cash, as you need him for this achievement.
Here are some things to know about him.
You can place him in the water
He ISN'T a good tower for popping power early in the game
He can buff, so he should be placed beside valuable towers.
Step 2: Win 10 Games Using The Pat Fusty Hero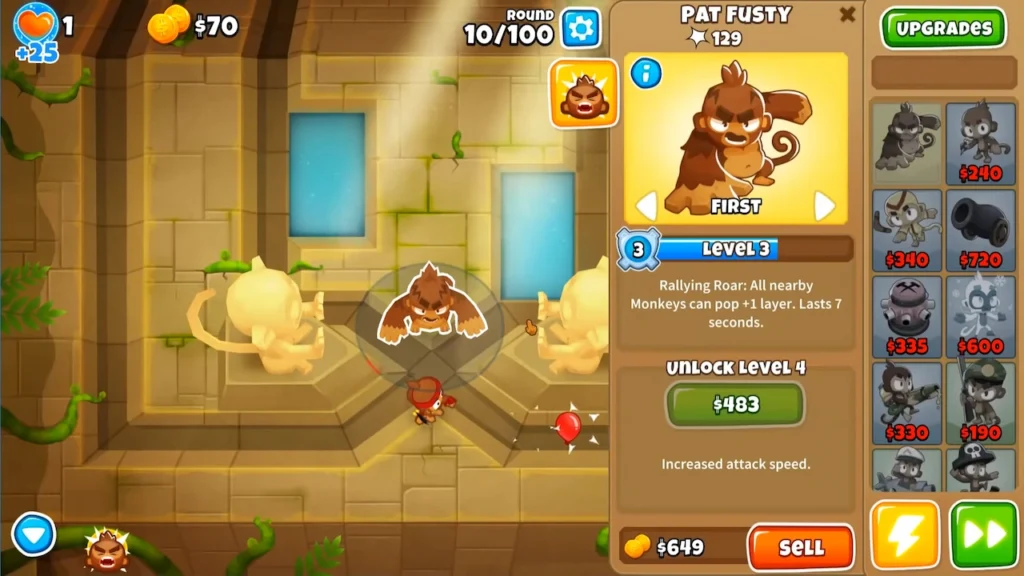 STEP 2: Next, you must win ten games while having Pat Fusty on your map, no matter the difficulty. You have to put them down so that the game counts, and it has to end in you winning; otherwise, this game isn't going to count. That's why you have to have him to get this achievement.
Step 3: Check the Achievements Tab
STEP 3: When you have ten wins using Pat Fusty, you will have the Big Bloons achievement showing up in your achievement tab in your main menu. When you accept it, you will unlock the mode known as Big Bloons. We'll show you how to equip the new mode next.
Also: How to Auto Collect Bananas in Bloons TD 6
One thing to note is that the achievement can't be tracked. You have to count your ten games yourself since it will not appear on your list until it's completed.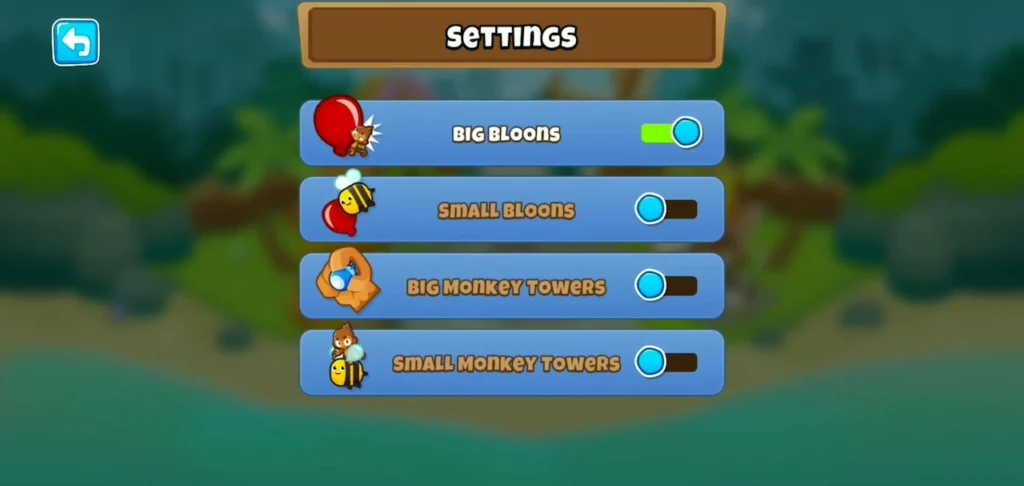 Tips For Getting Big Bloons
This guide will cover the steps needed to complete the Big Balloons achievement on any map and difficulty level. We recommend using Monkey Meadow and following the defense strategy outlined below.
To start, place a Pat Fusty near the beginning of the track and a Dart Monkey. Next, place a Sniper and upgrade it twice on the bottom path and twice in the middle. We suggest buying it on round 9 as this gives you the exact amount of cash to upgrade it twice on the bottom and twice in the middle, but you can buy it earlier if you prefer.
At Round 21, players should be able to afford the Semi-Automatic Device. This will increase the firing speed of the Sniper. Pat Fusty can inherently pop lead balloons from the moment he is placed, making round 30 easier. By round 35, players should be able to afford the Full Automatic Rifle on the Sniper, making round 40 much easier.
Once the Full Automatic Rifle has been purchased, all that is left is to beat round 40, which should be a breeze. Repeat this process nine more times to unlock the secret extra Big Balloons achievement.
Big Balloons may seem like a daunting task, but with the right strategy and some practice, it is completely achievable. Good luck, and we hope to see you in the next video!