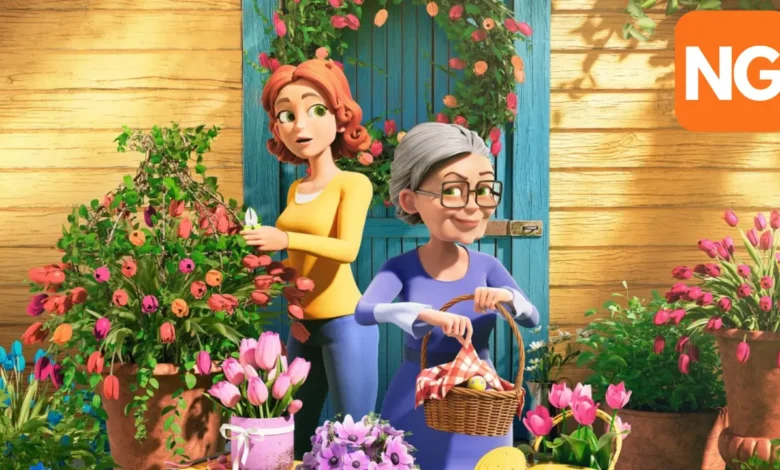 Merge Mansion teases players with another hard to get item. As always, players need specific items to complete tasks and progress through the game. Getting some of these items often leave players clueless on how to find them, and the current challenge is how to get butterflies in Merge Mansion.
A lot of times, it takes hours and many tries to have what you want. But as always and as thoughtful as we are, we did all the mental heavy lifting for you. All you need to do is follow what we know and you should be good to go.
RELATED | How to Make A Sponge and Soap in Merge Mansion, Step-by-Step
Merge Mansion Butterfly: How to Get Them
Players will need to get a level 6 orange flower to get a butterfly in the game. Butterflies spawn from these orange flowers. Players can get orange flowers from orange flower seeds dropped from a large seed bag. The large seed bag is from a green box, flower pot, or shop.
Three large seed bags yield an orange flower and an extra orange flower bud. Eight large seed bags give three orange flowers and a pile of seed bags. Butterflies are from level 1 to level 6. This is what you should see:
Butterfly (I) – Yellow color.
Butterfly (II) – Brown color.
Butterfly (III) – Sky blue and black color.
Butterfly (IV) – Red color.
Butterfly (V) – White and Black color.
Butterfly (VI) – Purple, Black, and yellow color.
…when merging to get a butterfly, ensure that an empty pot is beside the flower. A golden swirl on the orange flower will yield two yellow butterflies. We merged the yellow butterflies and subsequent ones to get a max level butterfly. 
In situations where the orange flower does not yield a yellow butterfly, then you will need to update the game to at least version 1.4.1. You can check your version number by:
Tap the settings wheel or icon at the upper right-hand corner
A settings window will appear. At the bottom of the window, you will find the current version of your game.
Do You Ever Need Butterflies In Merge Mansion?
Butterflies can be used to complete mini games like the Casey and Skatey event. However, it is advisable to not keep them till you need them as they can become time consuming and use up a lot of space. When you need them, you can follow the steps we've mentioned to get them.
ALSO READ | How to Get Yarn in Merge Mansion (Answered)