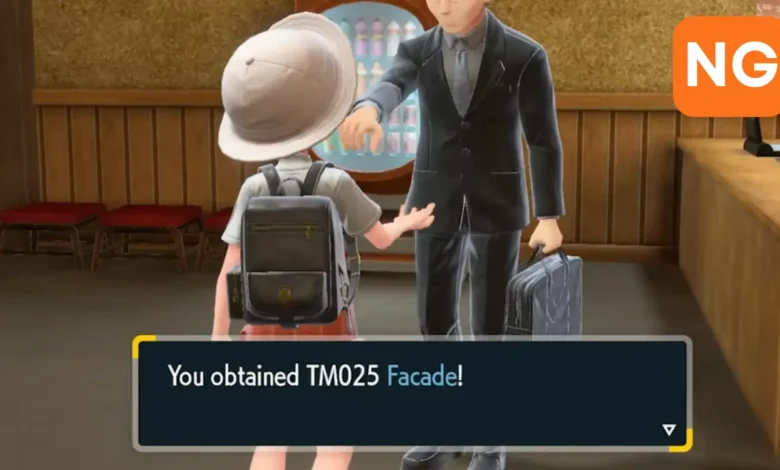 In Pokémon: Scarlet and Violet, certain Pokémon have the ability to learn the move Facade through the use of TM025, so players may ask how to get facade (TM025) in Scarlet and Violet. 
Players can power up their team in Pokémon: Scarlet and Violet, by teaching Pokémon new moves through the use of TMs (Technical Machines). Facade is a dynamic attack that inflicts damage, compounding power when the user is affected by status changes (burn, poison, or paralysis) making the ability to craft and use this TM multiple times an effective approach to powering up Pokémon. 
Follow along with this helpful guide to discover what ingredients are used to craft TM025 and where the TM can be found. 
TM
Location (Region)
Ingredients
Facade (TM025)
Medali
• 5,000 League Points (LP)
• 3 Komala Claw
• 3 Stantler Hair
• 3 Tinkatink Hair
Where to Find Facade (TM025)
In Pokémon Scarlet and Violet, players can win TMs by winning specific battles, completing side quests, or locating the TMs in specific locations scattered across the region. 
Pokémon Scarlet and Violet takes place in a region called Paldea. TM025 is located in a town in Paldea's West Province called Medali. Medali is home to Medali Gym, headed by normal-type gym leader Larry.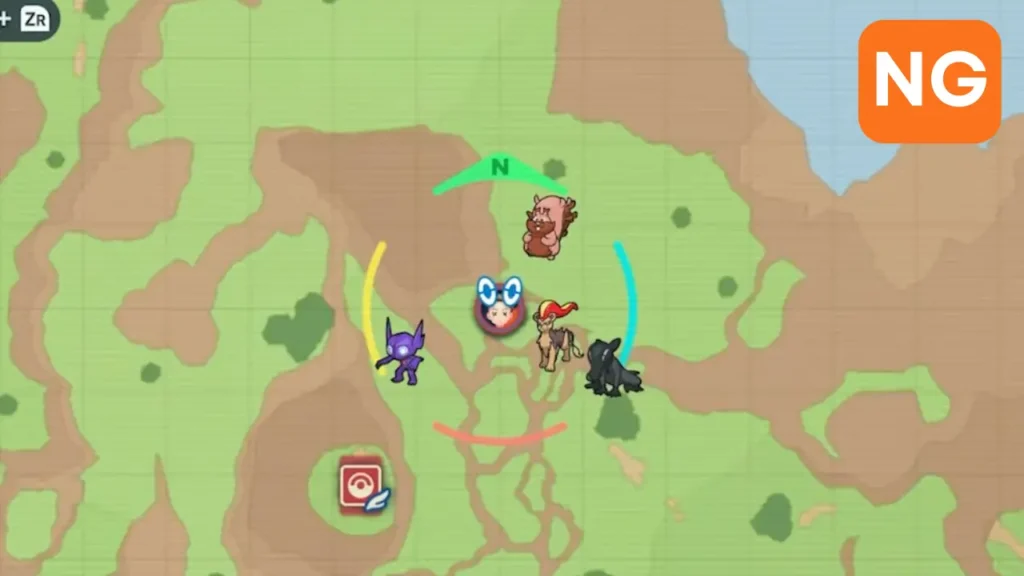 Obtaining TM025 is very straightforward: go to the Medali Gym, defeat Larry, and retrieve TM025 as a reward. Receiving this TM will unlock the recipe so players can craft the TM.
Related: How To Get False Swipe (TM057) in Pokemon Scarlet and Violet
How to Craft Facade (TM025)
Crafting is accomplished by collecting a specified amount of materials and obtaining LP or "League Points", an alternative form of regional currency. Players can craft at any TM machine located inside Pokémon Centers. 
League Points are earned through Tera Raids, Team Star raids, catching Tera Type Pokémon, defeating Tera Type Pokémon, and trading TM materials as long as players do not need the materials to craft their TM. 
TM025 Facade can be crafted by using the following: 
5,000 LP
(3) Komala Claw
(3) Stantler Hair
(3)Tinkatink Hair
Which Pokémon Can Facade (TM025) Be Used On
Most Pokémon can learn Facade, meaning this is a TM that can be easily applied to almost any member of a player's lineup​​. Read on to discover some Pokémon who can use TM025: 
Armarouge
Chien-Pao
Cyclizar
Frosmoth
Dondozo
Sprigatito
Tinkatink
Clodsire
Glimmet