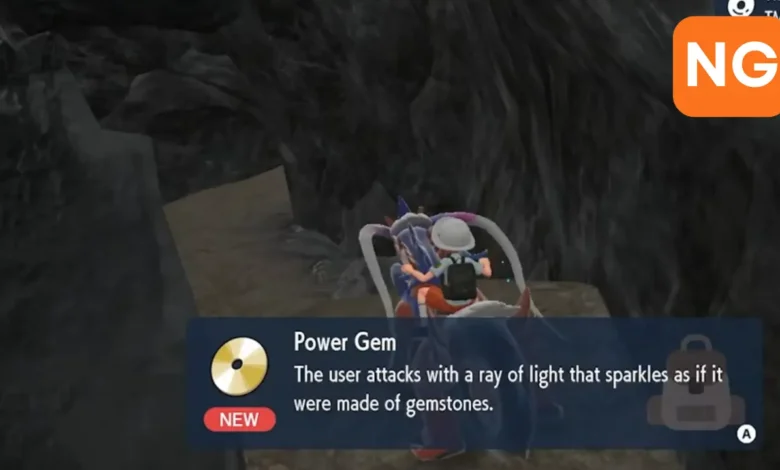 Each TM in the Pokémon series has a different move-specific identification. You are looking for TM101 for Power Gem. Being one of the few Rock-type attacks that are both potent and a special attack rather than a physical one makes Power Gem distinctive.
| TM | Location (Region) | Ingredients |
| --- | --- | --- |
| Power Gem (TM101) |  East Province (Area Three) | 8000 League Points (LP) 3 Mareep Wool 3 Sableye Gem 3 Spoink Pearl  |
Where to Find Power Gem (TM101)
Finding TM101 in the game's overworld is one of the simplest methods to add it to players' collections. In Pokémon Scarlet and Violet, Power Gem may be found in several places. The following are the TM101 locations:
Area Zero
East Province Area Three
Dalizapa Passage
South Province Area Three
Finish the Path of Legends narrative in Scarlet and Violet. This is one of the finest advice we can provide players to get this TM. This is because players' rideable Legendary Pokémon will have more movement possibilities as players advance in this plot. TM101 will be a lot simpler to find if players do this.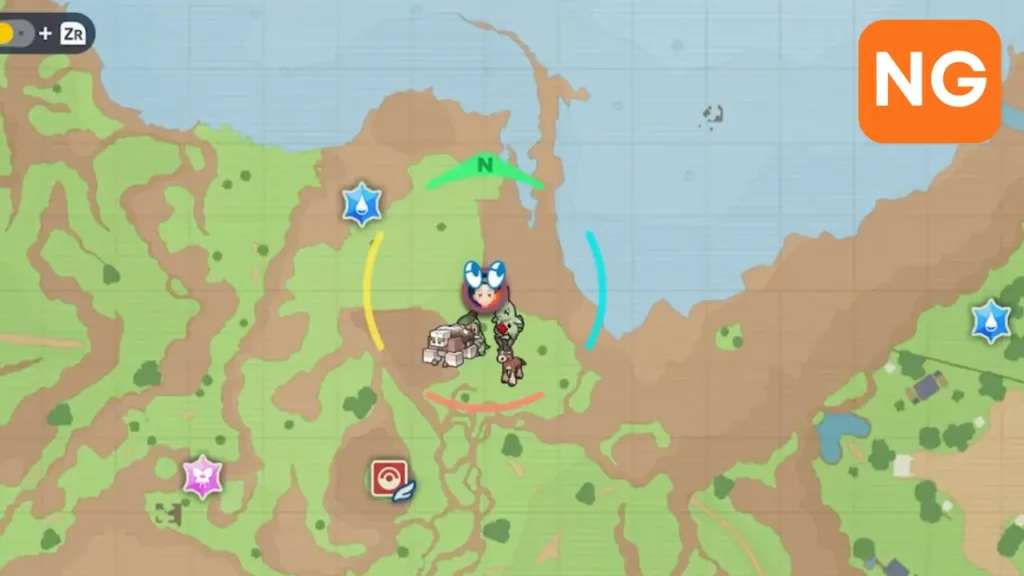 How to Craft Power Gem (TM101)
Of course, there are other places in Pokémon Violet and Scarlet where players may get TM101. For the first time, you can build TMs. There are a few ingredients players will need to make TM101. These things are:
8000 League Points (LP)
3 Mareep Wool
3 Sableye Gem
3 Spoink Pearl
Use Pokémon Scarlet and Violet's Let's Go function to players' advantage if players wish to farm these Pokémon resources. You can fight wild Pokémon practically automatically with the Let's Go feature.
Your Pokémon will automatically gather the items from the defeated Pokémon when players defeat them utilizing this function. As opposed to fighting each Pokémon one at a time, this makes farming for Pokémon resources faster.
Related: How To Get Fly (TM097) in Pokémon Scarlet and Violet
Which Pokémon Can Power Gem (TM101) Be Used On
Here is a list of Pokémon that Power Gem (TM101) can be used on:
Stonjourner
Bonsly
Iron Thorns
Glimmet
Flaaffy
Misdreavus
Mareep
Gholdengo
Carkol
Naclstack
Persian
Mismagius
Rolycoly
Sableye
Garganacl
Flutter Mane
Meowscarada
Ampharos
Sandy Shocks
Garchomp
Spoink
Sudowoodo
Bombirdier
Gabite
Vespiquen
Miraidon
Tyranitar
Bronzong
Glimmora
Klawf
Coalossal
Bronzor
Slowking
Rabsca
Grumpig
Meowth
Golduck
Nacli
Espeon
Gimmighoul (Chest Form)