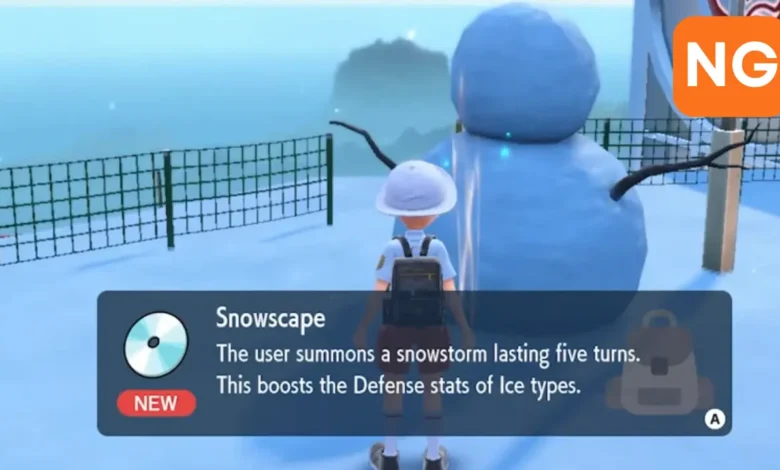 Snowscape (TM052) is an ice-type move that boosts ice-type Pokémon's Defense and summons a snowfall that lasts for five turns. The move has 10 Power Points (PP) and no Accuracy or Attack stats. Here is how to obtain the resources needed to craft the Snowscape (TM052) in Pokémon Violet and Scarlet.
TM
Location (Region)
Ingredients
Snowscape (TM052)
Glaseado Mountain
• 3,000 League Points (LP)
• 3 Snom Thread
• 3 Snover Berries
• 3 Delibird Parcel
Where to Find Snowscape (TM052)
Finding a Technical Machine anywhere in the globe is the simplest method to get one. TM052 can only be generated in one location, the small space next to the snowman on Glaseado Mountain.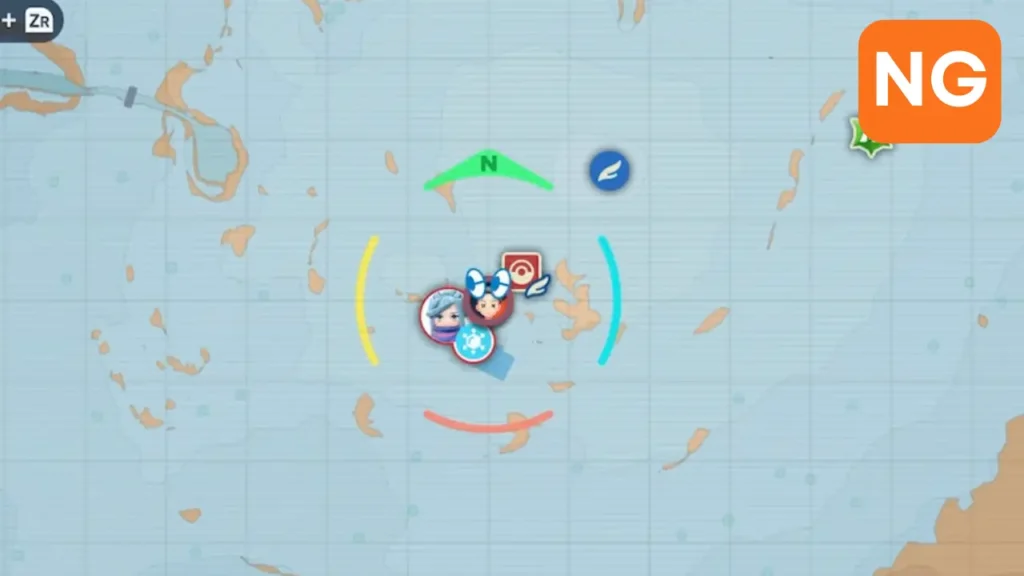 How to Craft Snowscape (TM052)
Snowscape (TM052) may be crafted with the specific TM Machine in any Pokémon Center, just like any other Technical Machine. The best part of crafting is that it doesn't take much time; all players require are the ingredients listed below to make a Snowscape:
3,000 League Points (LP)
3 Snom Thread
3 Snover Berries
3 Delibird Parcel
Follow the instructions below to craft TM 052 Snowscape once players have located all of the necessary ingredients:
Go to any Pokémon Center worldwide.
TM Machines on each side of the counter should be used.
Decide to craft TMs.
To locate TM 052 Snowscape, scroll below.
Select the quantity players wish to make by pressing the interaction button.
By locating these Pokémon, players may get Snover Berries, Snom Thread, and Delibird Parcel. When players send their Pokémon to battle these Pokémon in their habitat places, players will receive their resources in exchange. The materials are often dropped in pairs, but occasionally it may even be three. 
Related: How To Get Power Gem (TM101) in Pokémon Scarlet and Violet
Which Pokémon Can Snowscape (TM052) Be Used On
Here is a list of Pokémon that Snowscape (TM052) can be used on:
Marill
Quagsire
Gastrodon (East Sea)
Misdreavus
Altaria
Spoink
Frosmoth
Glaceon
Wooper
Alomomola
Arctibax
Glalie
Blissey
Wingull
Cubchoo
Froslass
Mismagius
Chien-Pao
Dragonite
Snover
Veluza
Cloyster
Abomasnow
Cetoddle
Basculin
Azumarill
Cryogonal
Crabominable
Baxcalibur
Slowking
Weavile
Chansey
Avalugg
Dragalge
Skrelp
Cetitan
Grumpig
Slowbro
Sneasel
Iron Bundle
Eiscue (Ice Face)
Happiny
Delibird
Luvdisc
Shellder
Bergmite
Shellos (East Sea)
Pelipper
Frigibax
Beartic
Snorunt
Slowpoke
Scream Tail