This page contains information on how to save in Stardew Valley.
Although Stardew Valley as a game is very straightforward, some aspects can be confusing. Many players are unsure when precisely an autosave occurs. That's why you can find an explanation of how the save mechanics work below. Are there save files? How do you save? Can you save midday? All these questions are answered below…
How to Save in Stardew Valley
Stardew Valley does not save on its own. The only way to save is by sleeping. Once you have gone to bed, you will move to the following day. During this time, your progress will be saved. Therefore, exiting the game halfway through a day won't save that day's progress. This mechanic remains the same whether you're playing on Nintendo Switch, PC, or Mobile.
Besides this, the only other way to save is to download mods, which is only an option for PC players.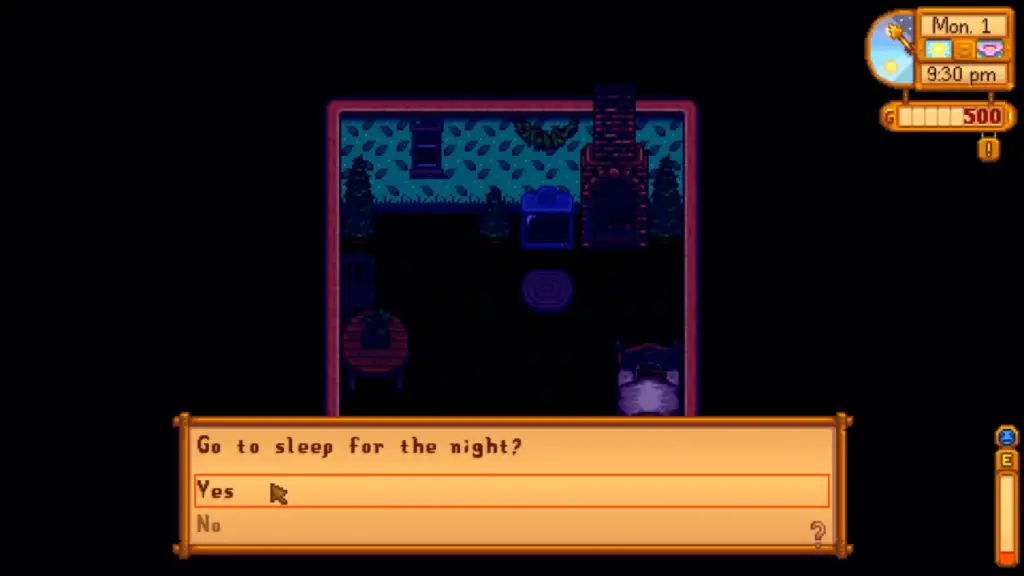 Can You Save Midday?
Stardew Valley is very unique in its design — it's truly one of a kind. However, this also means that a few aspects are… a bit weird. The save mechanic, for example, only allows players to save when they sleep. In other words, there is no way to save during midday.
Related: How to Obtain Every Stardrop in Stardew Valley
Final Words
This guide outlined precisely how to save in Stardew Valley. Although the developers made the save mechanic confusing, you should now understand how it works. At first, it surprised me how many players didn't know how saving worked; however, I understand why it may be unclear. I remember the first time I played Stardew Valley; I HATED the feature, but I have come to appreciate it over time. Thanks for reading!